Recipes: A bite of the Big Apple
NYC is like a giant deli, packed with ritzy restaurants, cool diners and street food carts. Recipe editor Angela Casley pays tribute to the city with a trio of dishes.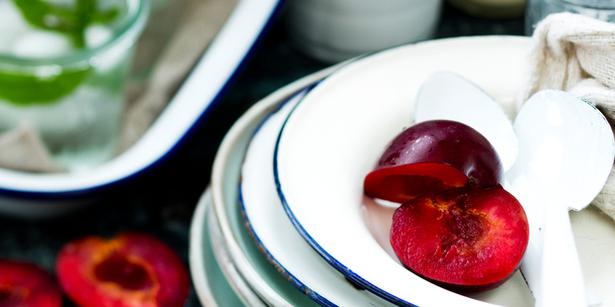 Friday Feb. 28, 2014
I wish I could say I had just returned from New York and been involved in the big freeze. Ice skating in Times Square, seeing a show on Broadway, spending a day shopping in Bergdorfs, and, of course, scouting out all the amazing places to eat.
From iconic bagels and hot dogs, to dumplings in Chinatown and hot chestnuts on a street corner, the diversity of food offerings is as numerous as the people who fill this dynamic city.
In an ode to all things New York, I've chosen three simple, tasty dishes.
First up, soft tacos. Oh-so easy, fun to make and delicious. In New York they are often served with crab. I have used tuna, however, which is easier to find here than crab. Snapper would also be delicious.
Allow the mixture to marinate for 30 minutes as this slightly cooks the fish to make for a tender mouthful. You could, of course, make a bigger version for a meal and serve them with your favourite filling of beef or chicken.
The key to cooking the tortilla is a very hot pan; if it's not hot enough the tortilla will be tough.
The US of A and ribs go hand-in-hand. Melt in the mouth sticky ribs are best cooked on the barbecue, thus leaving all the mess outside. There are hundreds of rib recipes, but I like this one as it has just a few ingredients and the whole family will enjoy its simplicity.
Add a few extra chilli flakes if you like to spice it up a little. Cooking the sheets of ribs as a whole will ensure they remain juicy. A fresh salad and, maybe, some corn cobs and rice will complete a very simple meal.
Finally, plum pie. Now this is a New York special. This clafoutis is, however, a lighter version without pastry. It's a quick dessert to whip up and you can use any stone fruit you have - apricots are another favourite of mine.
The only preparation of the fruit is removing the stones. Simply cut around the plums, twist to separate the halves and flick out the stone. You then pour the simple batter over the fruit in an ovenproof dish.
I like to add more fruit than batter. The batter will fluff up in the oven then sink quickly when removed. Serve with a large dollop of whipped cream.

Recipes:
• Soft tacos with tuna and avocado
Share this:
More Food & Drink / Recipes