Recipes: A good brew
Angela Casley adds coffee to bring an element of subtle surprise to savoury and sweet dishes.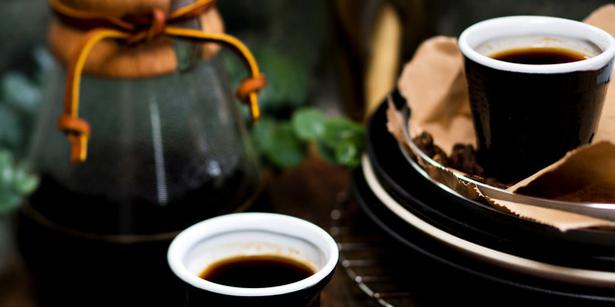 Friday March 14, 2014
There is nothing quite like that morning cup of coffee. We've all become connoisseurs of the dark stuff and will drive across town to get our favourite fix. Indeed, it's good to spare a thought for the journey the coffee beans have taken before they reach your cup.
Coffee is grown in more than 70 countries - mostly in the hotter climates of Asia, Africa and Latin America. It is picked as a berry, dried, and the seeds removed, before being roasted to various degrees, depending on the desired flavour.
But coffee need not be limited just to a drink. Try adding it to your cooking. It may not give you that instant kick, but its flavour will come through in a more subtle way.
Coffee can be used to marinate meat, as a rub, and, of course, it can also make wonderful desserts. Coffee icecream is delicious, as is a cake with thick coffee icing, a sweet coffee eclair or homemade coffee icecream. Try dipping coffee beans in chocolate for a treat or to decorate a dessert.
When it comes to meat, slow cooking is certainly not a new way to cook. I was brought up on a farm where almost six nights a week we ate mutton that was slow-cooked until it just fell off the bones. It was tender and tasty with garlic, rosemary and plenty of salt and pepper.
Today's pork is no different. It is a great way to feed a crowd, with fresh bread and a delicious coleslaw, and it is hard to go past a dollop of apple sauce on the side.
Marinating the meat overnight makes it even more tender, and you can crisp up the skin at the end if you desire. The pomegranate in this dressing adds a wee surprise with a little sweetness.
Chocolate and coffee are a match made in heaven. The mousse is easy, and though the coffee is not too dominant, the intense flavour of the mascarpone topping adds a perfect finishing touch.
In today's tart the pine nuts provide a pleasant surprise and the ricotta and coffee a unique flavour. The tart doesn't need blind baking, but I suggest you place it in the middle of the oven to ensure the pastry is evenly cooked.
Make the dessert ahead of time as it is best when it has cooled. You won't need a huge slice, but I know you won't be able to resist coming back for a second serving.
Serve it with whipped cream and a short black to keep you buzzing for hours!

Recipes:
• Slow-roasted pork leg with pomegranate slaw
• Coffee and chocolate mousse with coffee mascarpone
• Pine nut and coffee caramel tart
Share this:
More Food & Drink / Recipes