Recipes: Delights between the pages
Angela Casley delves into her cherished cookbooks to share some of her favourite recipes.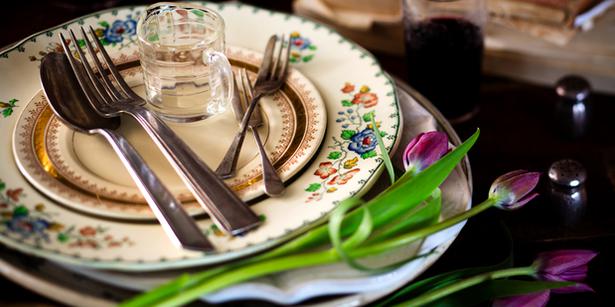 Friday May 16, 2014
There is a corner of my kitchen where the shelves are laden with cookbooks - from the shiny and new to the old favourites with pages stuck together thanks to splashes from the egg beater or when I've needed to turn the page with sticky fingers.
It's hard to choose a favourite, but those filled with scraps of paper poking from the top are full of much-visited recipes - or some I've yet to try.
My cookbooks bring me great pleasure. Visitors will pick up what's new on the coffee table and before long we'll be deep in conversation, swapping cooking tips, planning dinner parties, reminiscing over recipes or dreaming of meals had in far-away places.
A favourite, right now, is Saraban - A Chef's Journey Through Persia by Australians Greg and Lucy Malouf. It's a wonderful book full of inspirational travel stories and recipes.
Another favourite is Antonio Carluccio's - The Collection, and today's wild mushroom crostini comes from that. This recipe has been a great standby for a quick lunch or for pre-dinner drinks.
Mushrooms freshly fried with garlic and chilli are exceptionally good. If you can't get wild mushrooms, a mixture of brown and portobello will be just fine. The hint of chilli adds a wee bit of heat, and plenty of freshly ground pepper is a must.
One of the oldest books on my shelf - it's been with me for over 20 years - that sits within easy reach, is Raymond Blanc's Cooking for Friends. It includes many of the recipes I have been making for years. Today I've chosen the pan-fried fish, which is made special thanks to the taste of aubergine with honey and white wine. I have used snapper, but any white fish would be tender and delicious.
(If strawberries were in season, I'd share with you another favourite of mine: Raymond's gratin of rhubarb and strawberries - it is sublime - but that will have to wait until summer.)
The final recipe is my mother's sticky banana pudding, sourced from one of the many books I have full of handwritten recipes collected from friends and family. The pages are falling out and some of the writing has faded with time.
This dish was always a favourite back in the days when a home-made pudding was put on the table every evening.
Served with caramel sauce, you can guarantee each bowl will be scraped clean, with nothing left for Mr Manners! Enjoy.

Recipes:
• Wild mushroom crostini
• Pan-fried fish with honeyed aubergine and tomato coulis
• Viv's sticky banana and date puddings
Share this:
More Food & Drink / Recipes