Recipes: Let's get together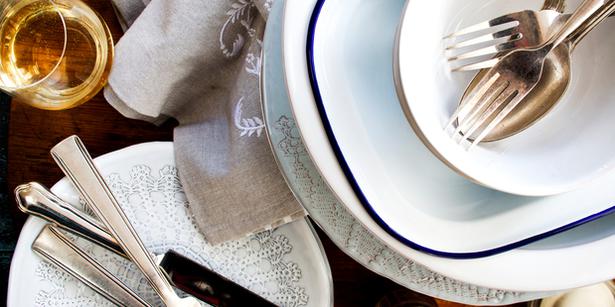 Friday July 11, 2014
I love mid-winter lunch parties, ideally on a Saturday or Sunday, when everyone can turn up relaxed and not have to rush off afterwards. Have the fire going and make everything casual and easy: mulled wine is always a great starter before heading to a laden table for an afternoon of food and conversation.
Baked prawns with feta and olives make a delicious starter, and can be served in individual dishes or on one big plate so everyone can help themselves. It also makes a great mid-week meal if you have a stash of prawns in the freezer and guests turn up unexpectedly. There are only a few ingredients and the preparation is quick - just a few minutes under the grill. Have some crusty bread on hand to mop up the delicious sauce.
There's nothing more delicious than a piece of pork cooked in the oven with vegetables. This creates delicious flavours, and the smell of the pork cooking will have your guests longing to eat (plus it minimises the number of dishes). The halloumi adds a tasty, squeaky texture. Make sure you have your timing sorted so everything is warm and ready to be served together.
I like to serve this with a rocket or spinach salad with just a squeeze of lemon juice and olive oil.
A cake is the perfect dessert for a casual long lunch and this one is particularly delicious. Layered cakes aren't my forte - there are specialty cakemakers out there for a reason - but this one is worth a go as it is so simple. The chestnut puree adds a fabulous flavour and can be found at most specialty stores. This cake can be made a day or two in advance, as the flavour improves as it sits.

Recipes:
• Baked prawns with feta and olives
• Warm pork fillet with parsnip, leek, carrot and halloumi
Share this:
More Food & Drink / Recipes