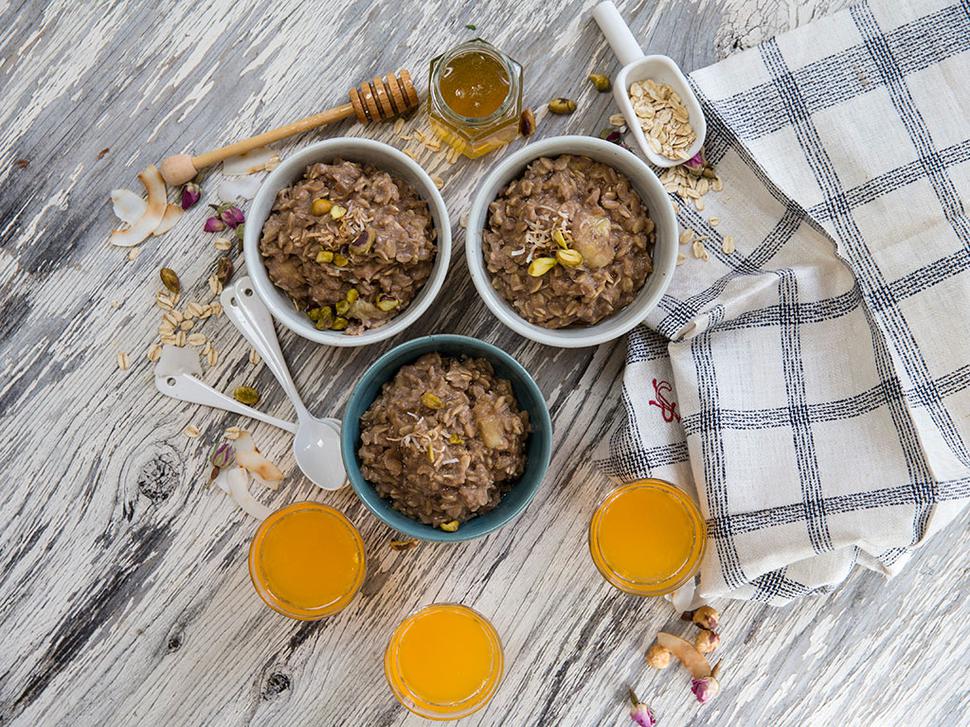 3 Oat Recipes
Keep the chill out and your energy levels up with a bowl of steaming porridge
Friday July 17, 2015
There is something comforting about oats. They are a great staple to have in the pantry, are versatile and super cheap. Hot steaming porridge is perfect for those chilly mornings, doused with milk or a little cream, cinnamon and brown sugar.
I throw oats into a crumble, my baking and even into a smoothie for a little texture. They go just as well in sweet or savoury dishes.
Always add a little salt when cooking with oats or they will be tasteless. My preference is for the large, wholegrain oats, as I like them a bit chewy, but there will always be at least two varieties in our pantry.
There are many ways to buy your healthy oats, whether in the form of quick-cook flakes, ground into flour, oatmilk or even oatbran. Oats are a slow energy release food that will keep your energy levels up. They are high in phosphorus and great for your digestion.
This almond and honey porridge is big in our family right now. It's warming, made in five minutes and can easily be adjusted depending on the number of people you are feeding. It's open to interpretation, so you could try different nuts, or use grated apple or sliced pear instead.
A little more organisation is required for bircher muesli. Pre-soaking the oats and chia will help make this a creamy delight. I was inspired to make this sweet and salty bircher after tasting a delicious version at Mt Eden's Rad cafe. And, because our fruit bowl was overflowing, I couldn't resist adding a few mandarins.
Oats and dates are made for each other. As children our mother would make a delicious slice where dates — or apricots — were sandwiched between an oat, brown sugar and butter mixture and baked. It was divine.
This version has no butter; instead I've used coconut oil so it's a little healthier. Moist and nutty, this is one of those feel-good slices. It makes a perfect treat served mid-afternoon, with a cup of tea.


Recipes:
• Almond Milk and Honey Porridge
• Sweet and Salty Bircher Muesli
Share this:
More Food & Drink / Recipes