Recipes: Reliable classics
Dishes we can whip out and wow our guests with are like little black dresses - reliable classics, writes Angela Casley.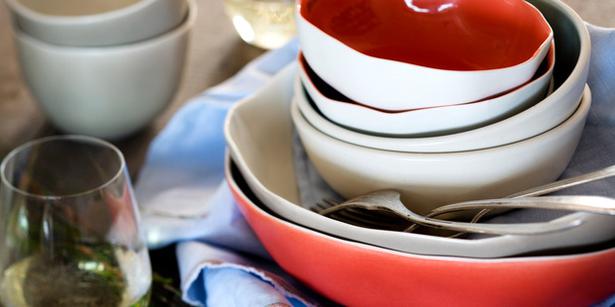 Friday May 23, 2014
Inspired by this week's fashion issue, I've opted for a series of stylish dishes that I trust and know will always look good and impress - no matter the occasion. A little like that favourite dress in your wardrobe.
The joy of a good risotto is its simplicity. It needs only a couple of flavours such as onions, garlic and plenty of parmesan. Other vegetables or herbs can also be added, provided it is done at the correct time. All soft herbs should go in just before serving, while harder vegetables, like pumpkin or even mushrooms, should be added earlier to allow time to cook through.
I was planning on a scallop risotto today and then I saw these beautiful Pacific oysters, a favourite of mine, so in they went at the end. Be sure to save all the juices when straining off the seafood as it really intensifies the flavour. And make sure you taste the risotto before you add any extra salt, as the stock and seafood may well be enough. The grapefruit brings a freshness at the end, while the chopped fresh dill or parsley is a must.
For today's stir-fry I was shopping for garlic chives and oyster mushrooms at my local Asian grocery, when an old Chinese man stopped me to ask how I planned to cook them. His suggestion was with egg - the only way in his book, and he seemed rather amused at my combination.
Stir-frying is one of those quick, simple dinners. If you don't have the ingredients I have, other vegetables will also work to enhance the dish. Red peppers, leeks and even spinach would be good choices if you can't get to an Asian food store.
Poached pears in red wine are impressive to look at and eat. Not too sweet, cool, juicy and a very refreshing dessert. They, too, are easy to make and a great way to use up that half bottle of wine you have left over from the night before.
Poaching the pears fills the house with a wonderful aroma that smells a little like mulled wine, and it's so tasty I am guilty of slurping a bit of the juice before reducing it! If you like the juice a bit thicker use a little arrowroot to ensure it coats the pears. This is a wonderful dessert.

Recipes:
• Scallop, oyster and ruby grapefruit risotto
• Chinese garlic stem and pork stir-fry
• Pears poached in red wine with spices
Share this:
More Food & Drink / Recipes