Recipes: Retro dining Springs-style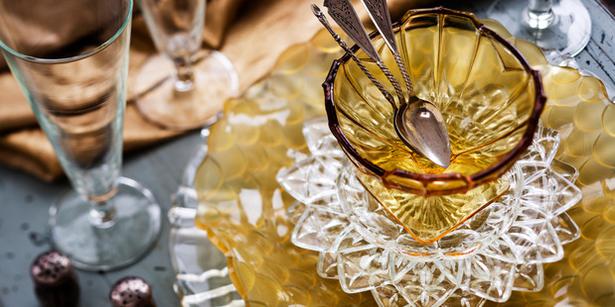 Friday Aug. 29, 2014
Unlike the Viva fashion team, I haven't been living it up in Palm Springs, but it is a destination that is certainly on my must-visit list when I next head to the States. With its amazing architecture, warm climate, hiking, biking, golf, clean air, wide streets, stylish bars and great food, there's plenty to discover.
I remember the last time I was in America it was a real challenge to find an iced coffee that wasn't covered in centimetres of cream from a can. And anyone who has been there will know the meals are usually served in more than hearty portions. I would always ask for the salad dressing to be served on the side and never asked for a meal to be upsized - it would feed two.
Palm Springs, of course, is known for its retro vibe and - as our fashion team discovered - creamy sauces, so popular back in the 1970s and 1980s, are still served up in that part of the world.
It has inspired my first recipe with fresh, meaty hapuka steaks. These are succulent and juicy on the bone, and delicious with a light cream sauce - just not too much!
With a nod to the 80s, I've served these layered with delicious, crispy potatoes and lightly cooked vegetables. These, of course, can be served on the side and you can vary the mix of vegetables. Fresh asparagus, when it arrives soon in our supermarkets, would be a great addition.
Building on the iced coffee theme is today's ice cream, which you can add to your coffee, eat in a cone or enjoy with poached fruit.
Tamarillos are still at their best, so I am enjoying them while they last. Lightly poached in a sugar syrup and served with ice cream is one way to eat them. Otherwise you can enjoy them on your breakfast cereal or in a crumble.
The fashion crew tell me dates are popular in Palm Springs and have made a real come-back in recent years, being a particular favourite with the raw food set.
The natural sweetness of dates is hard to beat. Here, a date smoothie can become a meal or a great afternoon snack when you need a pick-me-up.
With this basic recipe, play around and try adding a few cashew nuts, a teaspoon of LSA, or a few berries. There is no wrong combination. If using fresh dates, just remove the stone; they will not need soaking. Dried dates, however, are a considerably cheaper option and will need 10 minutes in boiling water to soften. Be creative - there is a combination for everyone to enjoy.

Recipes:
• Hapuka steaks with julienne of vegetables
• Coffee ice cream with poached tamarillos
Share this:
More Food & Drink / Recipes