Recipes: Rich pickings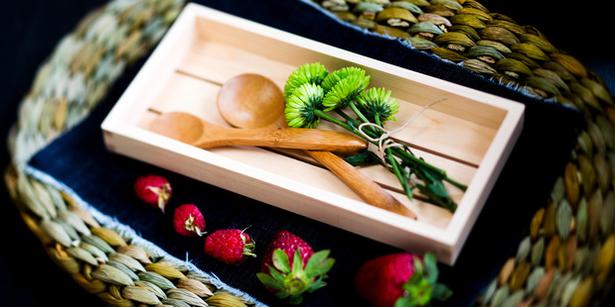 Friday Nov. 28, 2014
I am proud to say my new vegetable patch has been prolific during the past months. Envious of friends with raised gardens, I invested in my first a few months ago; no bending over to plant, weed or pick! The produce has been coming thick and fast. The broccoli was exceptional, I planted far too much celery, and the rhubarb is always a winner.
It's great to have spinach at the ready for smoothies, salads and to toss into a curry. The rocket is looking great for summer, as is my summer crop of lettuces, tomatoes, peppers and chillies. I've also planted sweet peas to grow up a trellis, they always look so pretty. It is definitely a work in progress but I am already needing another planter box.
We have been eating the beetroot in every way possible in smoothies, hummus and salads, and I have pickled plenty ready for sandwiches over the summer holidays. Here I've used it as a base for a tasty soup combined with orange and served with blue cheese and pine nut crostini.
The nuts add a surprise crunch, while a little extra blue cheese crumbled over the soup is a taste sensation. I made this soup on one of those cold "still-feels-like-winter" days we have been having, so I served it hot, but it is equally good cold on a summery day, which I hope will be along soon.
Lamb loin chops are one of the super-tasty cuts of lamb. Be sure to leave a little fat on, as this helps maintain the juice and flavour. Rub the chops in a simple marinade and they are ready to cook. I've served it here with an aubergine salad, which means most of this meal can be cooked on the barbecue, meaning less dishes and mess in the kitchen.
I call today's dessert a cheat's brulee. It can be made in 15 minutes and any summer fruit can be used, which makes it wonderfully versatile. Top with cream and then drizzle with caramel. This can be done up to 30 minutes before serving, just don't put it back in the fridge once you've added the caramel. Be sure to keep a close eye on your caramel when it is cooking.
This dessert is crunchy, sweet and, with a little Cointreau to taste, delicious.

Recipes:
• Lamb chops with aubergine, feta and anchovies
Share this: