Recipes: The versatile aubergine
Angela Casley celebrates the versatile aubergine.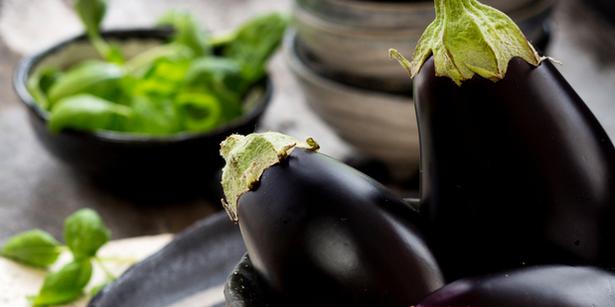 Friday Jan. 24, 2014
I wish I could say I picked the aubergines from my garden for this issue, but alas they're not mine. I spied them in a friend's garden on Waiheke where we were filling our basket with fresh cucumbers, spring onions, leaves and herbs to make a salad for lunch.
The beautiful, deep purple aubergines were in abundance. We dipped them in egg and breadcrumbs and fried them for a wonderful combination of softness and crunch, and a taste sensation served with fresh mozzarella with chopped tomatoes and basil. Voila. Lunch from the garden.
You can buy aubergines from the super-market most of the year. The skin should be shiny and the aubergine firm so the seeds will be small. Don't buy or pick them if they are wrinkly and dull. If left too long in a fruit bowl or the fridge the seeds will become bigger and the flavour bitter.
Salting aubergines is not essential but it does increase the intensity of flavour.
Plus, if you prefer them not to absorb too much oil when cooking the salt will extract a lot of the water and they will absorb less oil when cooked. I love a bit of oil with my aubergine, it reminds me of eating them in Turkey.
Today's dip is a twist on baba ghanoush, with less tahini, and I have added yoghurt and macadamia nuts that I bought at the Waiheke market.
When barbecuing the aubergine don't worry if they start to go all wrinkly. Make sure you have pricked them all over to allow the smoky flavour to get right through. A coal-fired or wood-fired barbecue really gives the ultimate flavour. Gas is not a bad second best, or you can roast them in the oven. This makes a great nibble, served with warmed Turkish or pita bread.
I've also made a salad using all the wonderful vegetables that are at their best in summer. It is topped with pomegranate which, although imported, adds wonderful flavour and colour. Molasses is also a favourite of mine.
Combine it with thick Greek yoghurt to make a beautifully smooth dressing with a bit of tang. I am a fan of using the barbecue as much as possible, as it means less mess in the kitchen, and this salad lends itself perfectly to the barbecue.
This aubergine and chickpea curry is my version of a very simple light summer curry - one pot and full of flavour. Make it the day before and it will taste even better. For this dish I salt the aubergine. Feel free to add other vegetables if your garden is full to groaning and you need different ways of cooking them.
This year there has been plenty of rain and the vegetable patches are looking lush. I made this last week when we had a rainy day. It was a nice change for a summer lunch and went down a treat. I should have known better and doubled the quantity. Serve with bread to scoop up all the juices.

Recipes:
• Smoky aubergine and macadamia nut dip
Share this:
More Food & Drink / Recipes