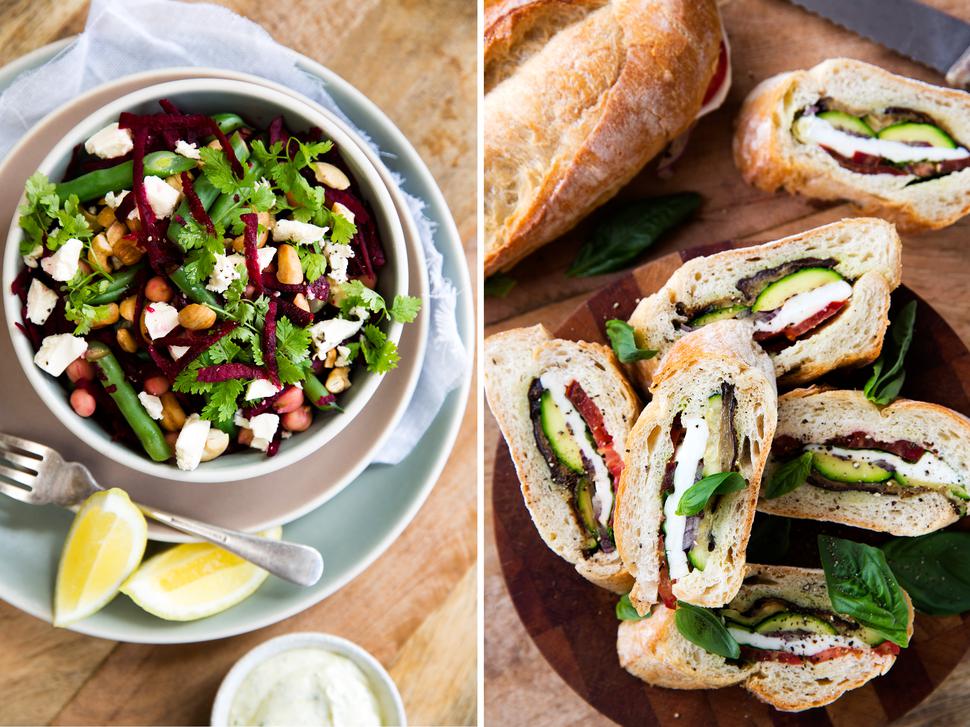 Lovely leftovers
Make your dinners go further with these fabulous packed lunch ideas
Friday Feb. 27, 2015
There's something so satisfying about a packed lunch, particularly when the ingredients have come straight from the garden. Tomatoes, cucumbers, beans, basil and courgettes are all ripe at this time of year, so it's easy to throw together salads, sandwiches and quick fresh meals. Keep it simple, so there's more time to spend enjoying long, balmy evenings. It also means there's less pressure to produce something for lunch the next day.
A good, ready-made salad that is still in reasonable condition in the morning is perfect. Anything with grated beetroot is a hit in our home. Add grated carrot, nuts and seeds, beans straight from the vine if you can and a creamy, rather than runny dressing so it doesn't have to travel in a separate container.
Another great lunch idea is pan bagnat, a speciality sandwich from the South of France. Traditionally, it's stuffed with raw salad ingredients, plus eggs, tuna, and olives, but fillings will vary.
Like all sandwiches, anything goes. For this vegetarian version I've used summer ingredients: fresh, flavoursome tomatoes and basil from the garden with grilled vegetables and pesto.
Weighting the sandwich down for a few hours concentrates the flavour and shows off the pretty layers. Cut it into large chunks and take for lunch or slice thinly and serve as part of a dinner buffet.
No packed lunch is complete without these fabulous peanut cookies, a huge hit when we were children. I guess Mum churned them out in abundance as peanuts are the cheapest nuts to buy. The brown sugar gives them a golden colour and a mild caramel flavour. Best of all they're foolproof and quick to make. These never last long in the cake tin, so I recommend doubling the recipe.

Recipes:
• Beetroot, green bean and chickpea salad
Share this:
More Food & Drink / Recipes