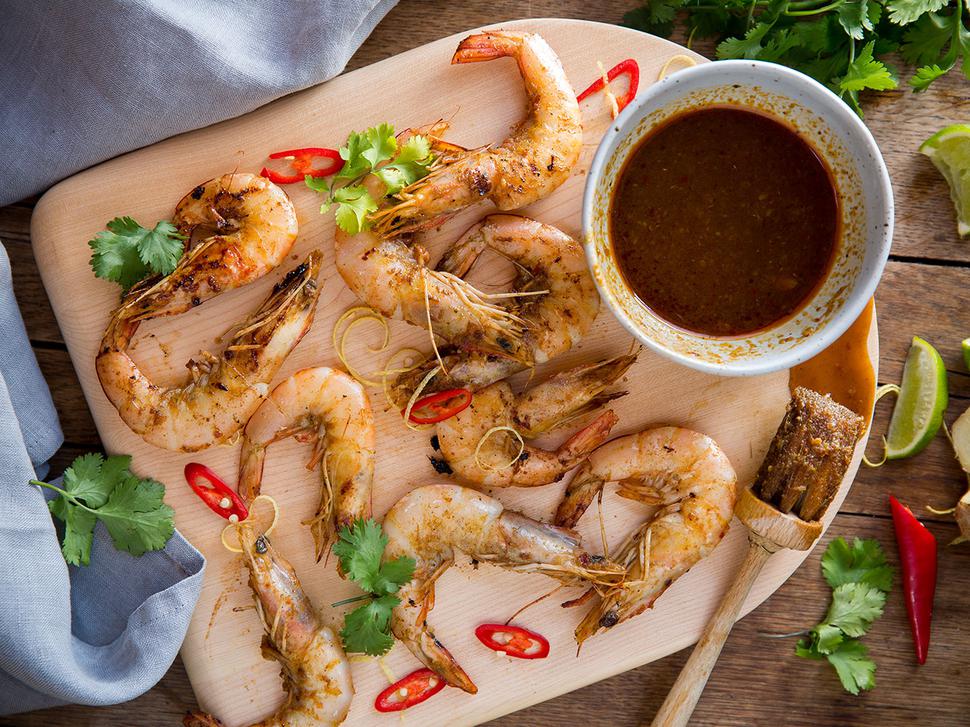 Red Curry and Coriander Marinade
Marinate seafood, be it fish, squid or prawns, with this spicy marinade before it hits the barbecue
Friday Dec. 15, 2017
With a hint of spice, this red curry mix will complement any fish you may catch over the holidays. It's also good to smother over boneless chicken thighs before cooking them on a barbecue.
RED CURRY AND CORIANDER MARINADE
Makes 1 cup
2 Tbsp red curry paste
1 Tbsp grated fresh ginger
2 Tbsp brown sugar
1 Tbsp sesame oil
Zest and juice 1 lime
1 Tbsp fish sauce
½ cup chopped coriander (add on the day)
15 banana prawns
Lime wedges to serve
1. In a small bowl combine the red curry paste, ginger, brown sugar, sesame oil, lime and fish sauce. If using immediately, add the coriander.
2. Marinate the prawns in 2 tablespoons of mixture for at least 20 minutes. Cook on a barbecue at a medium heat and serve with a squeeze of lime.
Share this:
More Food & Drink / Recipes