Red Quinoa Recipe with Fresh Peas and Goat Feta
Invite the warmer days in with this delicious salad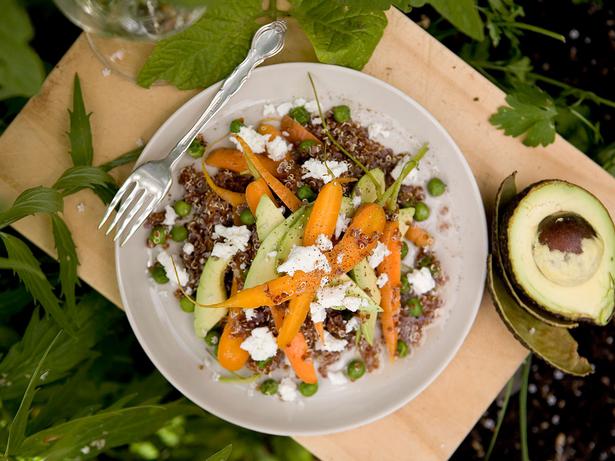 Monday Jan. 19, 2009
RED QUINOA WITH PEAS AND GOAT FETA
Serves 4
1 cup red quinoa
½ cup of vegetable stock
Water
12 baby carrots
1 cup of fresh peas
100g goat feta
Half a perfectly ripe avocado per person
1 lemon
1 Tbsp extra virgin olive oil
Flaky sea salt and freshly ground black pepper
1. Put 1 cups of water in a saucepan. Add the stock then when simmering, pour in the quinoa. Boil for 20 minutes or until tender, drain and cool.
2. Put a second saucepan of water on to boil. Add salt then when boiling add the carrots and peas. Cook for 3 minutes then drain and cool. Slice the carrots.
3. Crumble the feta and slice the avocado. Combine the quinoa, carrots, peas, feta and avocado. Squeeze over the lemon and olive oil then season and gently combine before serving.
Share this: