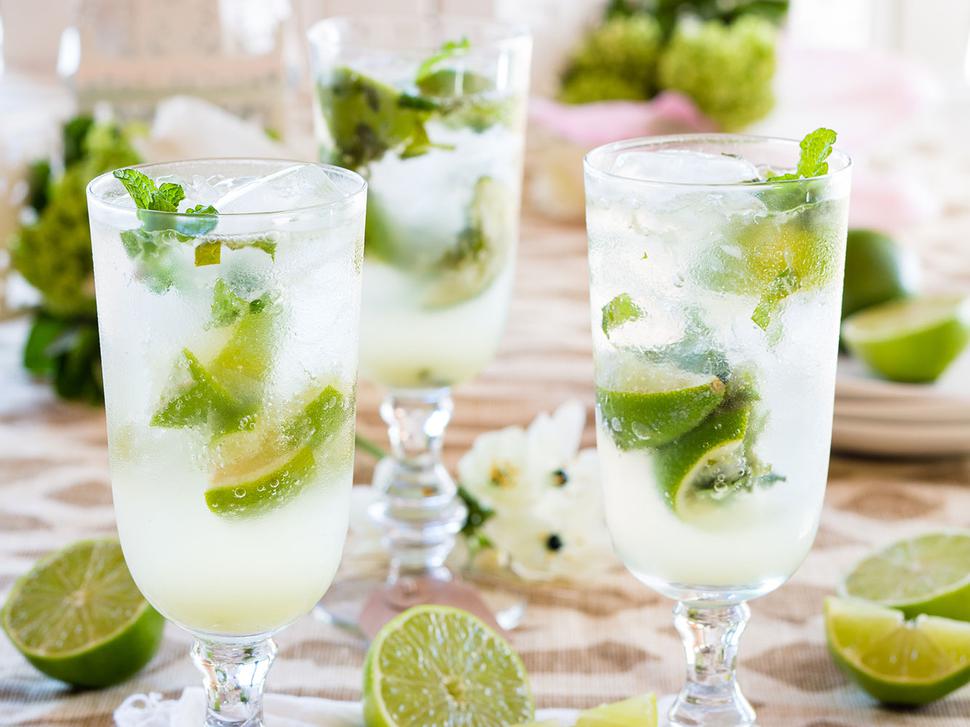 Refreshing Cocktail Recipes for an Afternoon Tipple
Discover easy cocktails to make at home, from a classic mojito to nostalgic Mai Tai
Monday Dec. 11, 2017
Classic Mojitos
This traditional mojito consists of five ingredients: white rum, sugar, lime juice, soda water, and mint. This step-by-step recipe will be your go to this Summer.
Gin and Strawberry Cocktail
Bring a touch of glamour to your celebrations and greet guests with a cocktail. This is a colourful creation by Bombay Sapphire's resident barman Dickie Cullimore. "For me, the strawberry is the one fruit that typifies a Kiwi summer," says Cullimore of the refreshing combination of gin, fresh and sweet strawberries and fragrant basil. Perfect for a sunny afternoon.
Blackberry and Basil Soda Shrub Cocktail
This delicious drink is created by Madeleine Tate, the head bartender at Kindred in Wynyard Quarter. It contains apple cider vinegar which is said to be alkalising, and is sweetened with maple syrup rather than refined sugar. If you fancy, add vodka.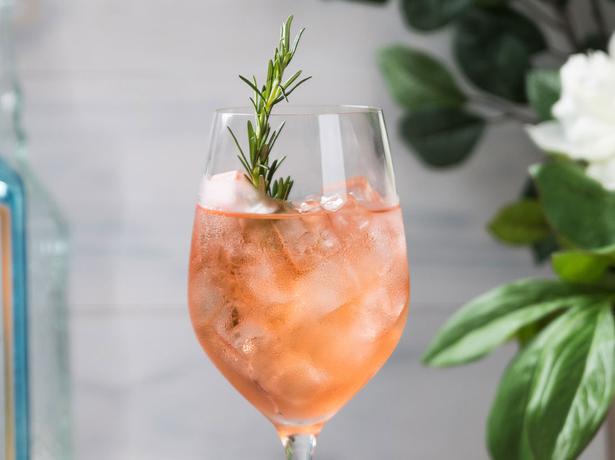 Arancia spritz. Picture / Supplied

Arancia Spritz
Gin cocktail expert Chase Bickerton of Bombay Sapphire's shares his recipe for a refreshing Arancia Spritz. Pinot noir rosé has been used in this recipe due to its fruit-driven style and acidic structure.

Bramble Cocktail
In this winning cocktail, the perfect balance of sweet and sour complements the Bombay Sapphire, with a splash of Crème de Mure leaving a hint of richness at the finish.

Green Tea Cocktail
Tea cocktails are so hot right now. Try this healthy-sounding version from K Rd's Peach Pit and tea brewers Fine & Dandy.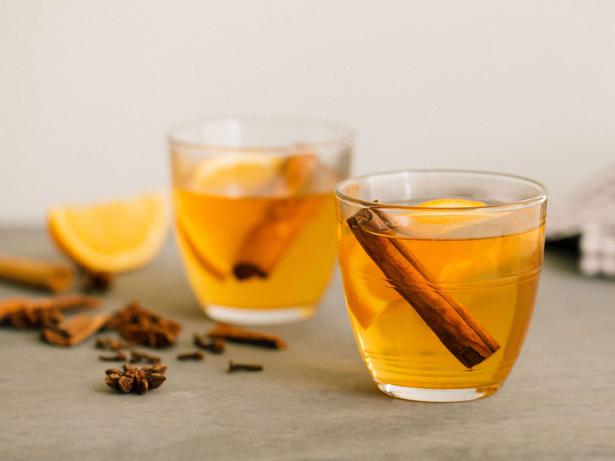 Mulled apple crumble cider. Picture / Supplied

Mulled Apple Crumble Cider
This is one for later in the evening perhaps. Premium New Zealand craft cidery Zeffer has released a limited edition Apple Crumble Cider made from freshly crushed apples and infused with cinnamon, vanilla and blackberry leaves. Be brave and make your own!

Probiotic Cocktail
Hip Group mixologist Suzanne Green shares a recipe for a feijoa and lavender mojito. The lavender adds a hint of floral to the concoction.

Negroni
Negronis have become overcomplicated over the years - being served over block ice and stirred in a mixing glass first. This recipe is easy to replicate at home and doesn't require any fancy tools.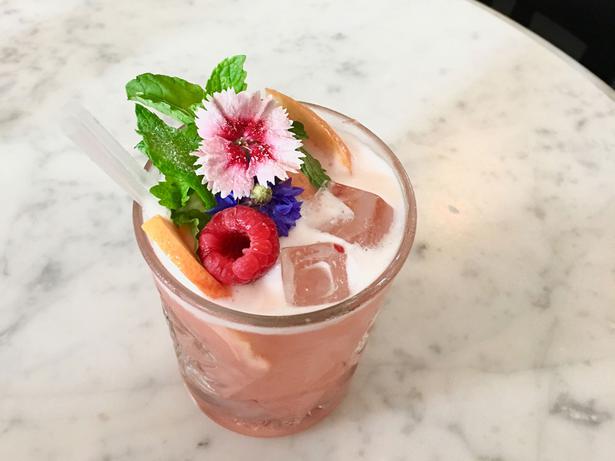 Berry whisky cocktail. Picture / Supplied

Berry Whisky Cocktail
Delicious and vibrant, this unique take on a classic spirit, by Dr Bill Lumsden of Glenmorangie, will go down a treat.

Zesty Hanky Panky Cocktail
There's something cool about an old-fashioned cocktail – they can be more simple and stylish than their modern counterparts. The folks at Coley & Punch agree. Legendary bartender Ada "Coley" Coleman created cocktails such as the Hanky Panky for her royal and otherwise distinguished customers.

Nostalgia-Tinted Banana Mai Tai
The Mai Tai is a classic of the Tiki genre - drinks American bartenders made in the 50s and 60s to sell a fantasy idea of Polynesia. There wasn't much that was Polynesian about this drink except the name and, now, the bananas. Mai Tai means 'out of this world' in Tahitian and if you make a round of these for friends on a warm Auckland evening, I'm sure they will agree with you.
Share this: