Mother's Day: Damaris Coulter on the Powerful Women in Her Life
Damaris Coulter, who co-owns Coco's Cantina with her sister Renee, says she's always been surrounded by wonderful women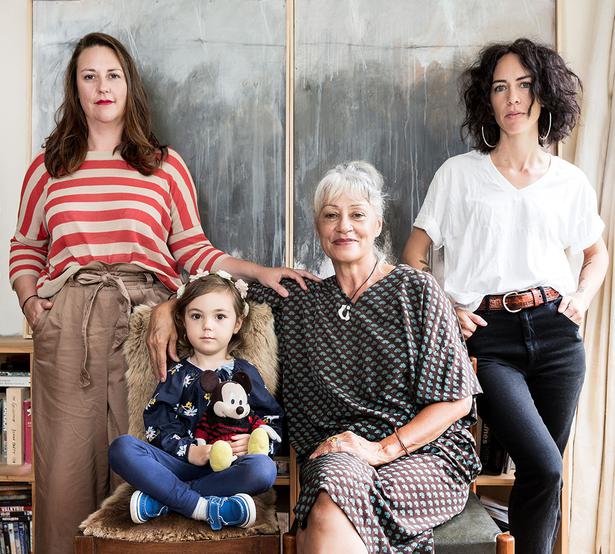 Wednesday May 3, 2017
Damaris Coulter co-owns the K Rd eatery Coco's Cantina with her sister Renee who is the mother of Awa. Their mother Nuku and their extended family is strong in feminine energy.
Describe your relationship with your mother and sister.
Loyal, loving, fiery and complex.
How have the women in your family impacted on the person that you are today?
I am fortunate to have had wonderful women around me my whole life: my Nana Marie was the love of my life and my mother and sister are my queens! My mother is like a graceful swan, she is a quiet storm. She is sophisticated, intelligent, kind, accepting, strong, humble, hardworking, and aware (she's also a babe). And my beautiful sister, well she is the yin to my yang.
The women in my family are my fabric. My grandmothers, aunties, cousins and sisters-from-other-misters have made me who I am today.
What is it like running a business with your sister?
It's bananas! However, it's also fun, creative and chaotic. It's like working in a university for life. We are constantly learning on the job and learning about each other. You have to be adaptable and be okay with the occasionally emotional dust-up.
READ: Coco's Cantina on the Cusp of Bigger Things
What does a typical Mother's Day look like for you?
Whatever my mum wants to do on the day, but always some sort of brunch, lunch or family meal and a massage or beauty treatment.
When my parents moved our family from Kaitaia to Auckland for work and schooling, my mother packed shelves at New World from 6am-6pm every day and my father cycled from Howick to Papakura and back to work long days fixing buses as a diesel mechanic.
We understand the sacrifices our parents made for us and our family: we work well because we work together as a team. Our mother and father are everything to us, and we celebrate them and are grateful for them every day, not just on Mother's Day.
Share this: