SPONSORED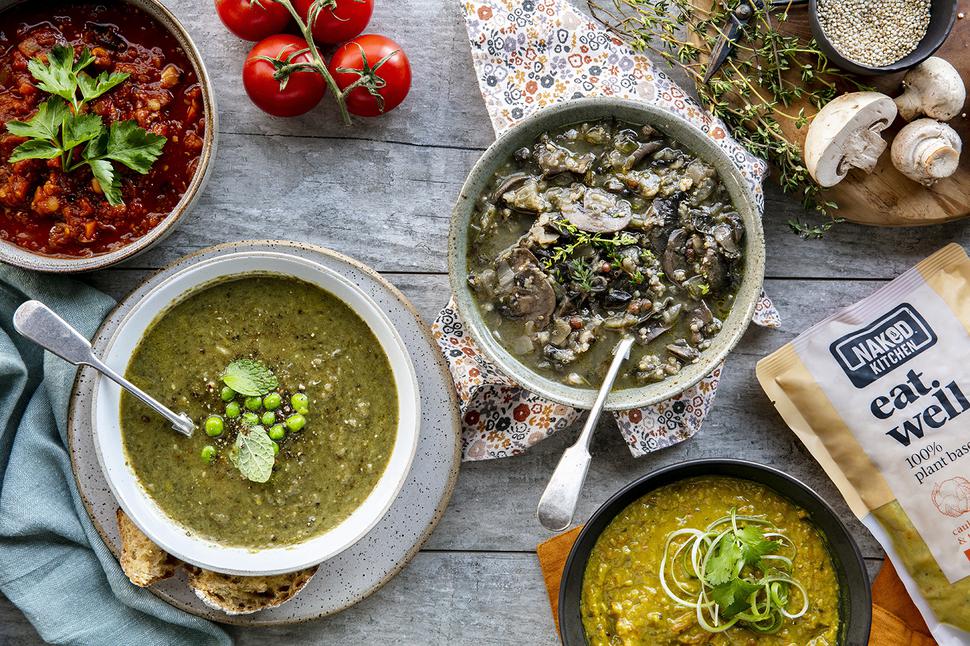 Reset & Restore
A new range of locally made plant-based ready-meals from Naked Kitchen make it easy to eat well this winter.
Friday June 12, 2020
The jury is no longer out on the benefits of eating a plant-based diet, for our health and wellbeing, and the greater good of the planet. It's for this reason New Zealanders are increasingly moving toward a plant-based diet. Recent research by Life Health Foods, Food Frontier and Colmar Brunton showed one in three New Zealanders are eating more plant based foods, with health cited as the main factor. With winter upon us and daylight hours dwindling, it's tempting to put health and nutrition on the back-burner in favour of quick-and-easy comfort foods.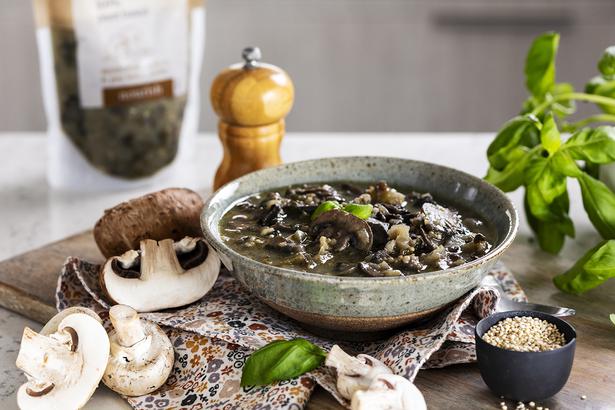 But winter and wellness doesn't't need to be a tradeoff. New Zealand brand Naked Kitchen, by Life Health Foods, has come to the rescue for those seeking convenient meal options at the supermarket that are healthy and nutritious. Its new range of locally made Naked Kitchen Eat Well chilled meals offer 100% plant-based and gluten-free dinners or lunches made from premium authentic ingredients.
Colder weather calls for warming bowls of soup, risotto and hearty vegetables to restore and reset, and help ward off winter ills. But there's not always time to make wholesome meals from scratch. Each Eat Well flavour is designed to help nourish both the body and mind through good, honest food that tastes great, without the admin. Opt for the restorative goodness of green pea, broccoli and spinach soup blended with fresh mint; the comfort of aubergine, tomato and simple legumes mixed with warming winter spices; a moment of calm with cauliflower, coconut and turmeric dahl; or a nourishing bowl of mushroom, puy lentil and quinoa-packed risotto.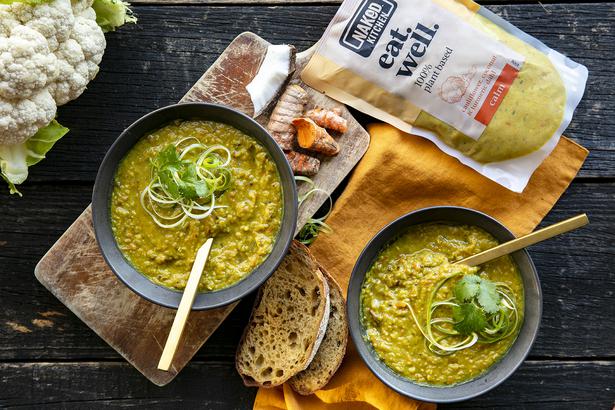 The convenience of the Eat Well range means even those with busy lifestyles can eat premium, good for you ingredients, and stick to their plant-based ideals while they're at it. Each meal takes just minutes to heat over the stovetop or in the microwave, and pack a real flavour and nutrition-punch. Naked Kitchen Eat Well products are a more sustainable choice too, packed in single resin HDPE plastic, which is easier to recycle and accepted in the Love NZ Soft Plastics Recycling Scheme.
Eat Well meals offer an incredibly easy solution to serving nutritious, great-tasting food, without the hassle.
RRP $5.99 in supermarkets nationwide from June 15, with some available in select stores now.
Share this: