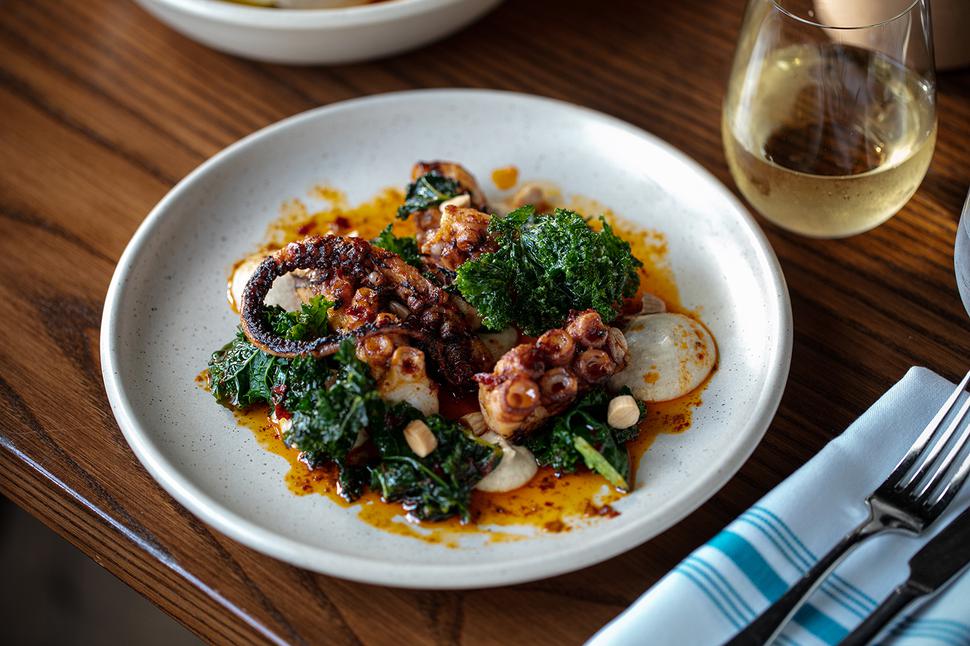 Restaurant Review: Andiamo Is Good, But It Could Be Great
The food — wonderful, indulgent, with truffle fries — shined through where the service lacked
Thursday April 14, 2022
ANDIAMO
Address: 194 Jervois Rd, Herne Bay
Phone: (09) 378 7811
Reservations: Accepted
Drinks: Fully licensed
From the menu: Kingfish crudo $22; calamari $21; pizza bianca $25; octopus $38
I'm writing this while sitting in the sun outside Carmel, a new Israeli street food cafe in a part of Newton you've possibly never been to.
I'm halfway through a slice of glazed chocolate and halva babka cake — imagine layers of brioche separated by currents of dark, bittersweet cocoa and a hint of sweet tahini. If you think mid-morning snacks peaked at the cronut, you need to visit France St.
Businesses like Carmel (formerly a food truck, but now permanently in this spot) are the reason I love writing this column. There's nothing more exciting than discovering somewhere unique and wonderful, and then getting to tell the rest of Auckland about it.
If Carmel was in San Francisco there would be queues outside the doors when they opened at 9am, but word can travel a little slower in Auckland, even via Instagram.
It helps, too, that their pita pockets — stuffed with lettuce, tomato and chicken or falafel, smeared with fresh labneh, dressed with things like chilli sauce, sauerkraut and mango pickle — aren't really a 9am food (believe me, I've tried). So the staff (busy, warm, beautiful) get a bit of a breather between pastry-loving early birds and the ravenous lunchtime crowd.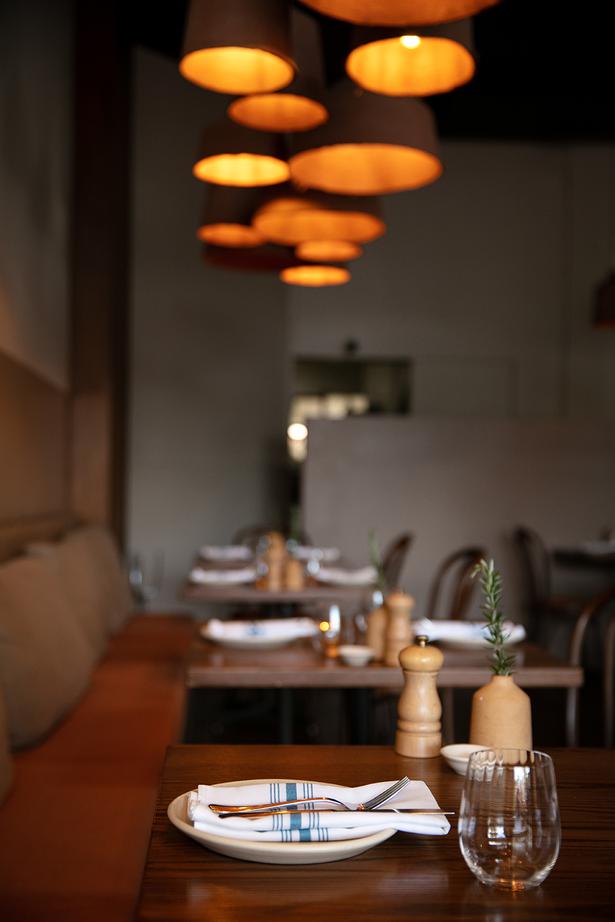 Friday is a good morning to visit — the full range is available and you can take a bag of oven-warm, fluffy pitas home for the freezer or, more likely, immediate consumption.
And my other advice is to avoid bringing your car if you can — the parking is very tight, and it'd be a shame if your box of filled rugelach croissants came with a $40 supplement from Auckland Transport for hovering on yellow lines.
So that's where I am this deadline Friday morning: chewing my cake, sipping my coffee, examining the dust on my laptop screen and generally avoiding starting my review of Andiamo, which is fine, actually, but not nearly as exciting to write about.
Restaurant Review 2019: Andiamo, Herne Bay
I'm committed to being careful around criticisms of service right now. Nobody has enough staff — I know of one high-end restaurant that is stuck with a waiter who is simply not the right fit, but stays there because they're marginally better than nobody at all.
Staff shortages and isolation make writing the roster a dreadful challenge (and yet, I should say, I'm still much more often surprised in a positive way around service — restaurants are doing a brilliant job of hiring, training and retaining under these conditions).
Nonetheless I have to report disappointment with Andiamo, a restaurant which if nothing else should make you feel pleased you stayed out of the city to support a neighbourhood business but which, from a fruitless phone call to book an outside table to a brisk and unfriendly arrival and seating process, meant that the kitchen and other waitstaff had a heck of a job turning the experience around.
There seemed to be enough staff on the floor — if you asked somebody for something it arrived within seconds — but perhaps not in the kitchen.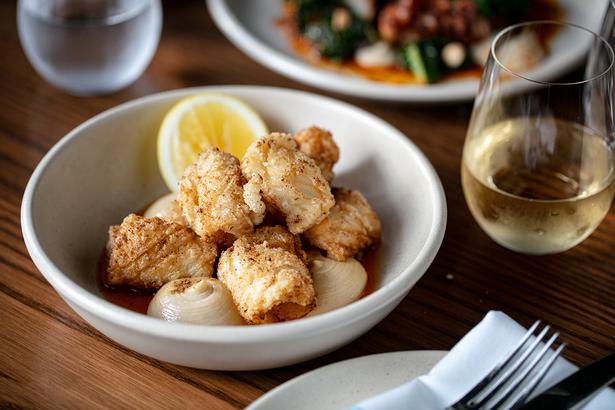 That would have been fine if somebody had told us to expect the (I wasn't timing but, conservatively) 40-minute wait between entrees and mains, but instead nobody came near us and our empty table. So we found ourselves back in that grumpy diner hole, with little chance the food would be good enough to make us glad we'd come after all.
(I should say that another restaurant from the same owners was recently offering, to the dismay of the industry, what they called a "poach a peer incentive of $500" to waiters who could convince a friend to leave another restaurant and join them. I wonder whether this has worked out for them, or whether an apparent culture of "us versus the industry" might have not turned out as beneficial as they expected.)
Restaurant Review: Inca Ponsonby Is One Of The Most Exciting New Places To Eat In Auckland
But most of the staff were lovely and trying hard, while the chefs (God, maybe it was just "chef") were sending out very good food from a Covid-limited menu: kingfish sashimi with good olive oil and nectarine sliced thin enough that it was almost a seasoning for the fish rather than a separate ingredient; calamari battered and cross-hatched, maximising the crunchy surface area, on an indulgent bagna cauda emulsion of butter, oil, garlic and anchovy; a great pizza bianca (potato, pecorino, brassica greens) which tasted simple and wonderful (though the truffle was hard to detect, unlike the truffle fries which you could smell from every corner of the restaurant); and grilled octopus tentacles with almond puree and a nduja sauce poured, unusually, right to the rim of the plate — it was a bit of a struggle to get through this last one but possibly that was due to the hour of digestion time we'd had since finishing the squid.
We boxed up the rest of our pizza and paid, keen to relieve the babysitter who we'd promised a much earlier finishing time.
"How was everything, good?" asked somebody who didn't sound like they wanted to know the answer. Yep, good. But hopefully it gets better.
Share this: