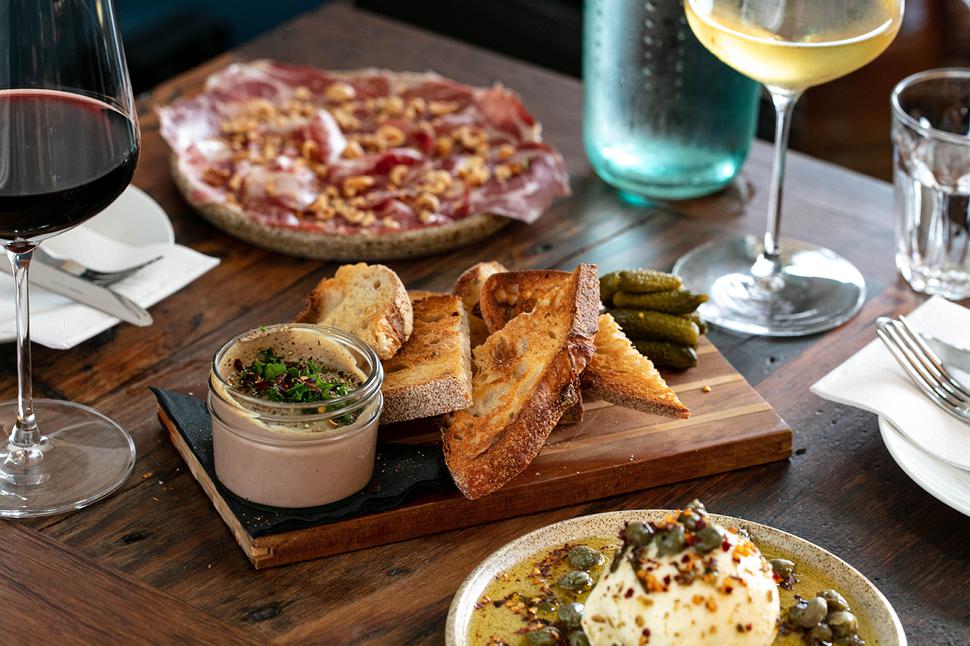 Restaurant Review: Find Charming Charcuterie At Bar Martin
At the Mt Albert wine bar, the food is a mix of ready-to-serve inventions, including neighbour-made meatballs
Thursday May 26, 2022
BAR MARTIN
Cuisine: Charcuterie
Address: 43 Martin Ave, Mt Albert
Contact: 021 0667 492
Drinks: Fully licensed
Reservations: Not accepted
From the menu: Warm olives $6; coppa stagionata $9; meatballs $15; duck parfait $16; burrata $18; sardines $16
Bar Martin lives in a part of central Auckland you would have no reason to visit except to drink at Bar Martin or, perhaps, to hide from the law.
Not quite Mt Albert, not quite Western Springs, this little residential pocket may as well have been in Narnia for all I recognised about my surroundings.
I wish no offence to the locals, who must quite enjoy the anonymity of being tucked between a rail line and a golf course, but you know you're in the middle of suburban nowhere when the only point of interest on Google Maps is a methadone clinic.
There are sometimes three or four people working here on a busy night but when we visited it was just the owner, whose name is not Martin but Ruben.
Happy to name his first bar after its street address, he's a proud neighbourhood man who's had his eye on this site for a while, from back when it was the place you went to score something stronger than methadone.
RESTAURANT REVIEW: Stanley Avenue Is Milford's Gloriously Indulgent Wine Bar
When I asked him about the hospitality staffing crisis he touched wood and told me he was lucky that all his excellent employees lived nearby and that, even better, "none of them drink!".
"Well," he added confusingly, "none of them drink." Then he left, to prepare our sardines.
There is almost nobody more charismatic than an owner-operator who's made the right life choices and to visit Bar Martin is to meet a man who acts like he's won Lotto.
I mean, I know the emotional labour of a job in hospo includes acting like you're having a good time even when you're not but I'd be shocked if it's not the real thing here — this guy seems to genuinely like people, to enjoy delighting them with surprising wines and delicious food. And he's apparently emerged from the horrors of lockdown psychologically intact.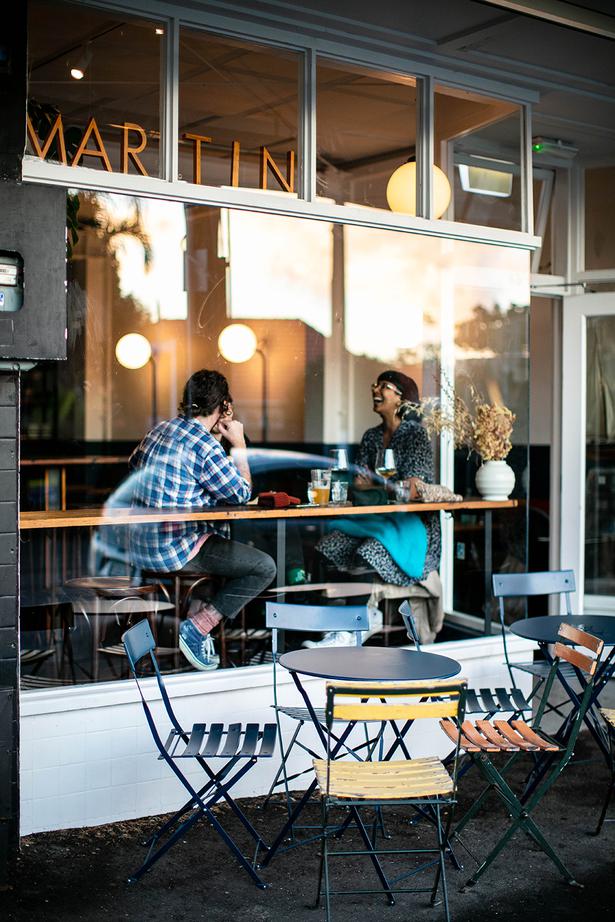 "I actually quite enjoyed it," Ruben confided, fondly remembering the months when the bar he'd poured his life savings into was forcibly closed and he had to earn a living by delivering wine door-to-door. "I got to listen to podcasts!" he said, as if streaming audio on demand was the greatest luxury in Christendom.
I'm stretching the word "restaurant" as far as possible in order to write about Bar Martin in this column, but it's worth it. The food is a mix of Sabato favourites and other ready-to-serve inventions, like some nice meatballs in a pretty intense tomato sauce which a neighbour (I mean she is a caterer, not just an old lady with a working stove) delivers fresh each day.
Though I've talked before about the incredible things a chef can do in a small bar space with a hotplate and a toastie maker (Annabel's is the gold standard here), Ruben doesn't seem particularly interested in pursuing this possibility.
RESTAURANT REVIEW: Find Brilliant Bites At Clay Wine Bar
As it is, he manages to turn pretty simple charcuterie into something that looks like a chef has prepared it — laying cured Italian "coppa" pork carefully on to the plate then sprinkling toasted, shattered hazelnuts over the top, or dusting "courtyard herbs", chillies and capers over a beautiful ball of burrata, a dish that should form part of your order no matter what else you ask for from this simple, short, satisfying menu.
Some of the dishes he doesn't add much to at all, not that it matters. I didn't realise until I looked back at my photos that the duck parfait (made by a boutique pate producer you might remember from La Cigale Market back in the day) is simply a jar with the lid taken off, served at a good temperature with a light sprinkle of condiments and some cornichons on the side.
A tin of sardines is opened and served with a cheek of lemon, but when you spread it on ciabatta you wonder why anybody would bother complicating it.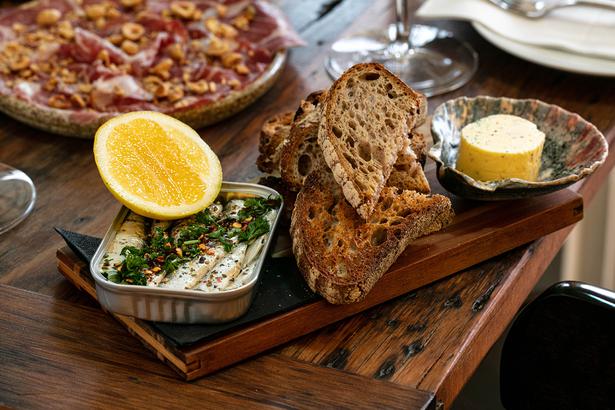 The only cooking taking place at Bar Martin is a little toasting of bread — good with almost everything on the menu, and happily replenished should you run out.
To make the most of your visit you should engage Ruben (or whichever non-drinking/"non-drinking" staff member is serving you) on the wine list, which he knows back to front and curates with pride and excitement.
You'll have difficulty finding a more delicious drop to start with than the fresh and wild Cambridge Road Naturalist Rosé — I drank my first glass like a marathon runner at a water station.
Then we had a little two-hour drinking adventure in white and red, before finishing the evening on Thomson's mānuka-smoked whiskey, a spicy nightcap you should acquaint yourself with if you've never tried the locally distilled stuff.
The bar is perfectly, stylishly lit, with plenty of seats inside and out, and a dog and a cat who may or may not have been getting paid to be there.
There's little in life more comforting than enjoying a lovely drink, with good company and snacks, and something furry to rest your foot on. Plug this address into your phone and see where the evening takes you.
Share this: