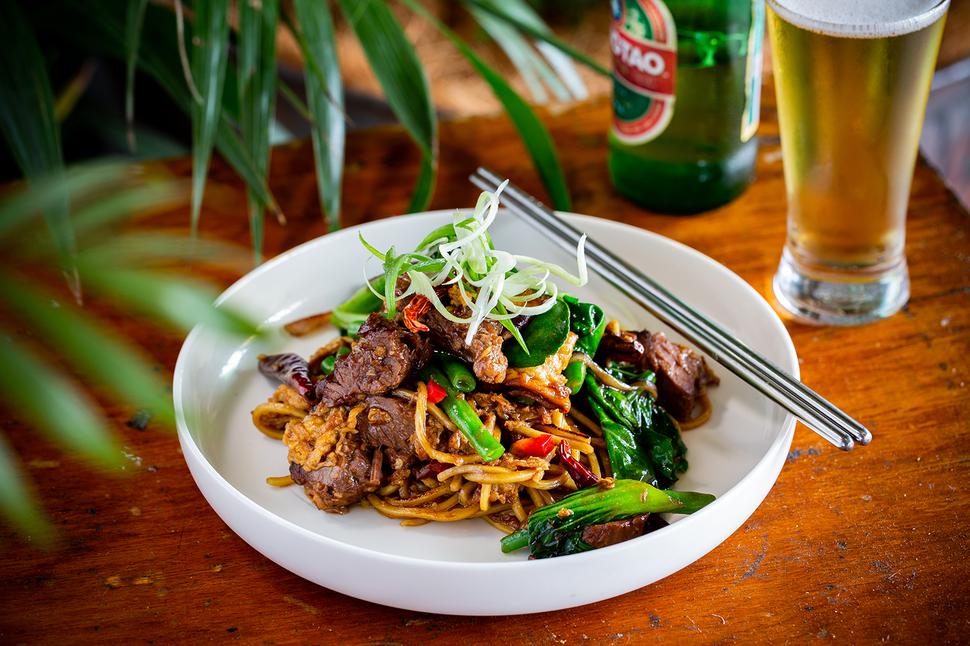 Restaurant Review: Daisy Chang Serves Good Food Made By Good People
The Howick restaurant's extensive menu includes drunken noodles, sticky pork belly bites and pawpaw slaw
Thursday Feb. 24, 2022
DAISY CHANG
Cuisine: Asian fusion
Address: 31 Picton St, Howick
Phone: (09) 533 1331
Drinks: Fully licensed
Reservations: Accepted
From the menu: Crunchy chicken $16; pork belly bites $14; pawpaw salad $14; grilled chicken $22; fish curry $29; drunken noodles $24
When I was at high school in Hamilton we had a sports exchange with Howick College, an exciting chance for us provincial kids to check out life in the big smoke.
"Wow, I guess we're in the city now," I said to the rest of my volleyball team as we stood on the footpath and admired a roundabout.
We were each assigned a local family to billet with and did our best to fit in, although within 20 minutes of arriving I'd already walked in on my billet's dad sitting on the toilet.
"Erm . . . occupied!" he shouted in a panic, but we were already looking each other in the eye. So that's what I remember about Howick.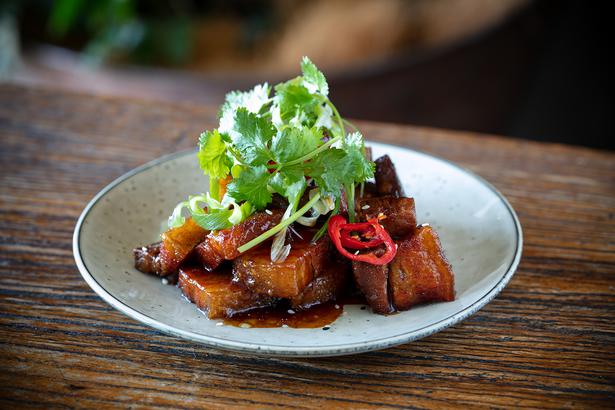 I drove to dinner this week with my friend, political insider Ben Thomas, who sat in the passenger seat and paid his fare by sharing Beehive gossip and, occasionally, fun facts about things we saw out the window.
"Did you know Howick used to be where Aucklanders went on holiday?" he asked me at one point.
"Did you know Howick used to be where Aucklanders went on holiday?" I asked the restaurant manager later, while Ben was outside smoking.
"Still is!" she said. But I don't think that can be true.
She was a great sort that one. She brought out a cake and sang all of Happy Birthday for one of the customers even though nobody joined in.
READ: Vegetarian Restaurant East Takes Great Pride In Its Cuisines
She'd opened especially for a busy Valentine's Day the night before and was still feeling buoyed by the energy of a restaurant full of happy couples.
"Wanted to put up some decorations but nobody was selling any!" she complained, the first person I can recall being disappointed that Valentine's Day wasn't commercialised enough.
But she was good fun, and one of the things I loved about Daisy Chang is that the staff acted like they were working in the best restaurant in the world.
"Sometimes people drive all the way up from the Waikato just because they've heard about our drunken noodles!" the manager reported, and I have to take her at her word. "They don't even book!" she added, shaking her head at the craziness of life.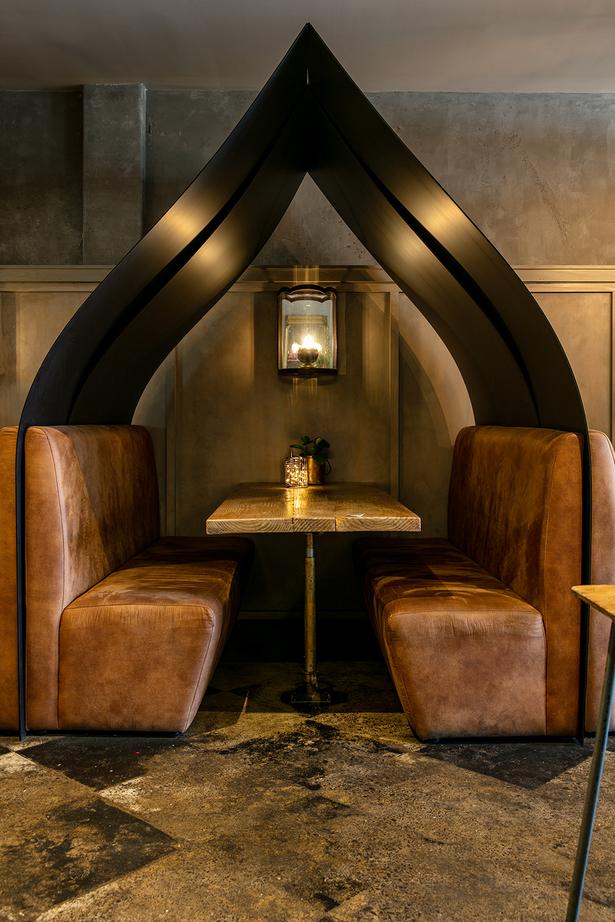 We had to give that dish a go and it was indeed pretty delicious, a very saucy plate of stir-fried egg noodles with generous portions of slow-braised beef brisket stirred into the mix.
Afterwards I got a little tour of the kitchen and saw tomorrow's beef simmering in the oven, where they cook it for at least eight hours but sometimes leave it overnight for good measure.
It's a pretty extensive menu, which tends towards these very cooked, very delicious meaty meals. My favourite was a plate of "pork belly bites", which were so big and sticky you would do very well to consume them in a bite, but were perfectly juicy from fat to flesh and, like a lot of their heavier options, came with a crisp little medley of cucumber, coriander and chilli to freshen things up — one little red ring of raw cayenne providing enough heat and zing to sing through a mouthful of just about anything.
READ: East Street Hall Rises Quickly & Exquisitely
Our waitress wanted us to try the crunchy chicken but it was a bit of a dud, with no flavour in either the batter or the bird, and hot pockets of scorching liquid surprising you at every turn.
I couldn't complain about much else though: the green Thai fish curry was just lovely, served with a little bowl of steamed rice to make the most of that simple but perfect gravy; the other chicken dish was grilled in a tasty red chilli glaze and worked very well; and a pawpaw slaw did its spicy/sour thing if not exactly being a masterpiece of the genre.
This is good food made by good people, and it sounds like Covid has been the making of them. The various lockdown levels and restrictions are a blur these days but whenever they were legally allowed to, they got a barbecue going on the street and made bacon butties for the locals.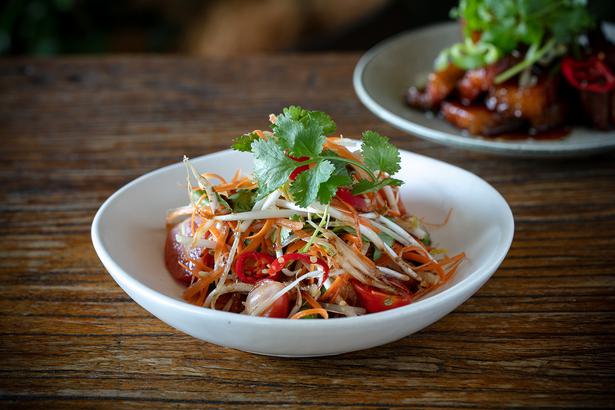 They also started a "pay it forward" coffee system which was a huge hit — just the sort of spirited initiative which went down well in lockdown #1 before we all, well, you know, got mad at each other and started planning separate Christmases.
Daisy Chang is still a good place to visit mid-pandemic — with tables outside and large protective screens separating comfortable booths inside (this sounds a bit clinical but they've somehow managed to make the screens look like they were meant to be there).
Even better, there was nobody in the toilet when I visited, and I could return home at the end of the night rather than stay in a spare bed in a strange house.
If you live anywhere nearby you should give this place a go, not just for the food but to support good people doing their very best.
Share this: