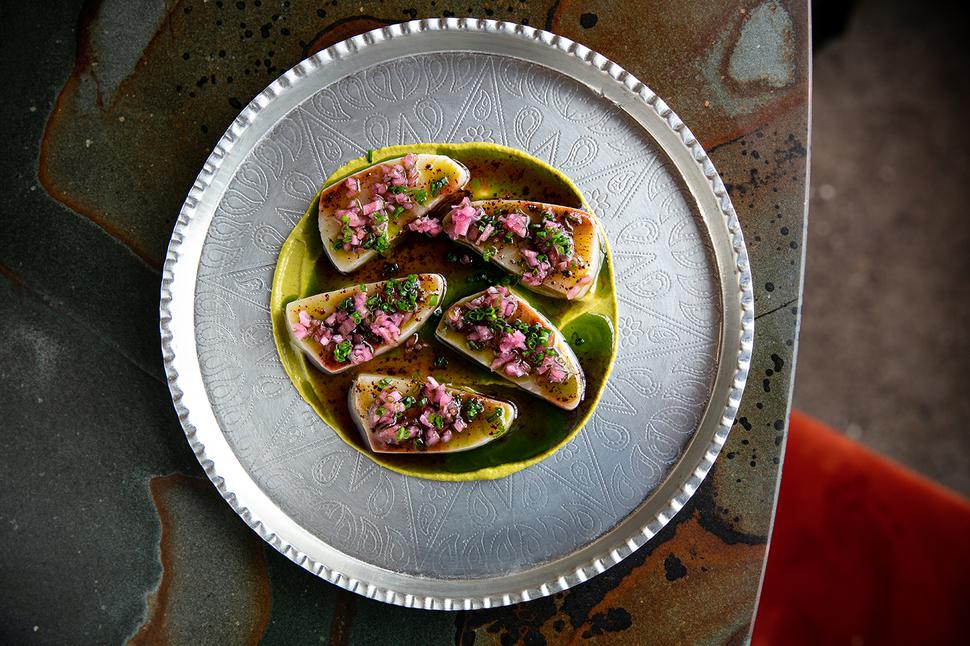 Restaurant Review: The Sophisticated & Delicious Food Of Gemmayze Street
The modern Lebanese restaurant knows just what to do with flatbread and chicken shish, but also with kingfish and beetroot
Thursday April 28, 2022
GEMMAYZE STREET
Cuisine: Modern Lebanese
Address: Shop 16, St Kevin's Arcade, 183 Karangahape Rd
Drinks: Fully licensed
Reservations: Accepted
Contact: Gemmayzestreet.co.nz
From the menu: Crudo $22; spring rolls (special) $10; beetroot $12; baba ghanoush $10; flatbread $10; chicken shish $24
For obvious reasons it's not a great idea for restaurant critics to become friends with restaurant owners but sometimes it happens, no matter how hard you try.
After all, this is New Zealand, not Manhattan; chances are somebody whose business you're in charge of reviewing will end up moving in next door to you or managing your daughter's football team.
At that point it gets weirder to avoid them than it does just to hang out and make the best of it. A possibly tricky 800 words to write in Viva is not worth standing by yourself on the other side of the soccer field all season.
All of which is to preface that chef friends of mine (yes, I do have some) tell me that things are looking up, finally, for the industry.
They say that people … well, that you have decided to come out and eat again, and it's certainly looked that way the last few times I've been out. My wife and I biked down the Karangahape Rd cycle lane just before 6pm one Saturday night and many restaurants were already full.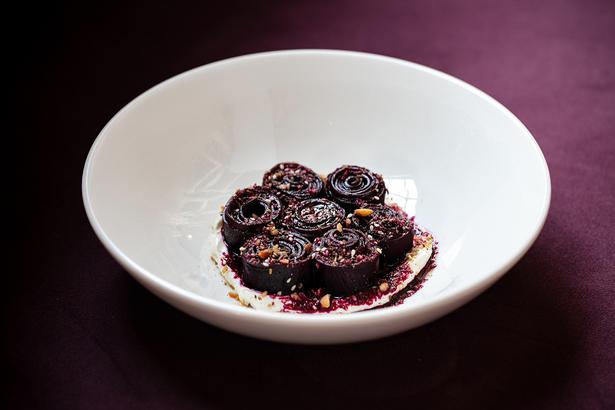 The braised beetroot. Photo / Babiche Martens

At Gemmayze Street, which doesn't open until 6pm, a line of floor staff were standing at the ready, like Walmart security guards waiting for the doors to be opened on Black Friday.

We hadn't booked (for a while there you couldn't book anywhere, nowadays it's almost compulsory) but they found us a sweet little table to the side of the arcade and we cleverly got our drinks order in before the nearby group diners even opened their menus.

READ: Bistro Hotel Ponsonby Receives A Touch Of Magic

I strongly recommend the cocktails, served in beautiful glassware and offering small twists on bonafide classics. Victoria's margarita had a little coriander and something pickle-y going on, which was a good thing because she's broken more than one bartender in the past insisting that if they're making the classic three-ingredient version they should use the exact high-lime, high-tequila ratios we use at home.

Gemmayze Street has become such a beloved part of the Auckland scene that, although I monstered plenty of their takeaways during lockdown, I wanted to come back and enjoy myself in person here, having had a first visit in 2016 that was disappointing for reasons no longer relevant enough to recount.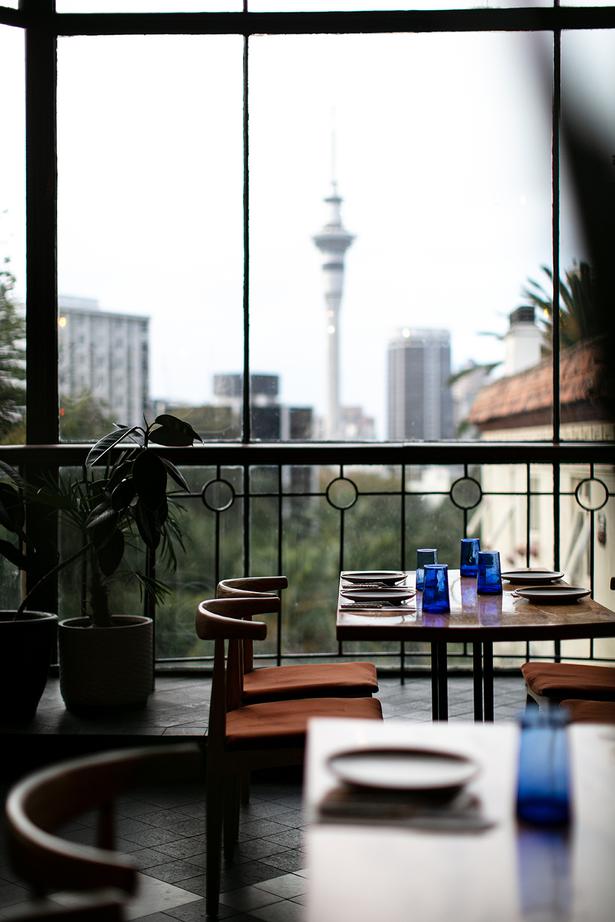 With plenty of circulating air under the high ceilings of St Kevin's Arcade, is as safe a place as any to dip your toes back into the water of restaurant dining.Photo / Babiche Martens

Sometimes I approach a restaurant with no idea how good it'll be but this wasn't one of those times — I was sure I would love it, and I did (I recently had a conversation with former New York Times critic Frank Bruni who told me he always arrived to dinner expecting to have a good time, because that's what the people you're writing for do; I love this philosophy, so do drop me a reminder note if you ever sense pessimism or crabbiness creeping into this column).

The menu is very exciting — more sophisticated and less traditional than I'd remembered — and, when it arrives, the food looks and tastes even better than it was described.

The staff are wonderful too — warm and smart and hip without ever making you feel like you're not cool enough to be there.

READ: Make Delightful Discoveries At Williams Eatery

I'd happily send my parents to eat here despite the crowd trending young (I didn't check everybody head to toe but I'm pretty sure on the night we visited we were the only diners without tattoos).

My editor at Viva makes fun of me for always requesting photography of sashimi and I'm afraid I have to be a punchline for her again this week because this raw fish is wonderful — the best I've eaten this year and the sort of thing that makes a restaurant famous. Kingfish is everywhere but the texture seemed different here — unusually firm to the bite but without any chewiness.

It came with a creamy green thing I later found out was not avocado but "pistachio muhammara", a bright herby oil, fragments of pickled onion and a sour/sweet drizzle of, was it, pomegranate syrup?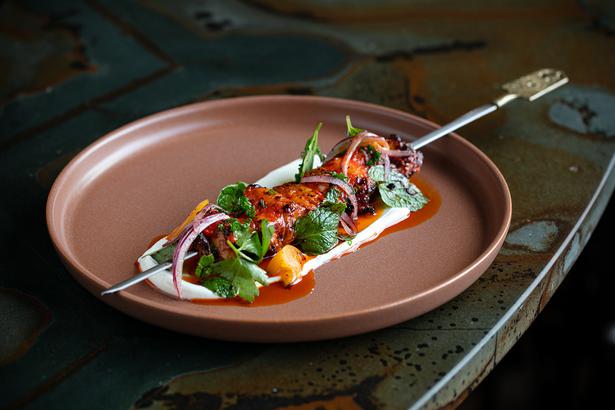 They recommended flatbread (salted and sweetened with kumara) with our baba ghanoush and I'm so glad we listened — every other dish came with a sauce so delicious we would otherwise have found ourselves eating the last of it off our fingertips.
Bright red beetroot; orange-stained oil with the chicken; the green remains under that crudo — then a red cashew cream at the base of spinach, pistachio and mozzarella spring rolls, the sort of meat-free dish so good that you find yourself thinking, "Wow, if I was vegetarian I could still eat this."
The desserts looked good too though I confess we stopped at my fave-of-faves Pici on the way out, to pick up some of their olive oil cheesecake. They were rammed too, so God bless you all for coming out and spending your money.
And, if you've been staying home waiting for the right time to return to the city, then Gemmayze Street, with plenty of circulating air under the high ceilings of St Kevin's Arcade, is as safe a place as any to dip your toes back into the water.
Share this: