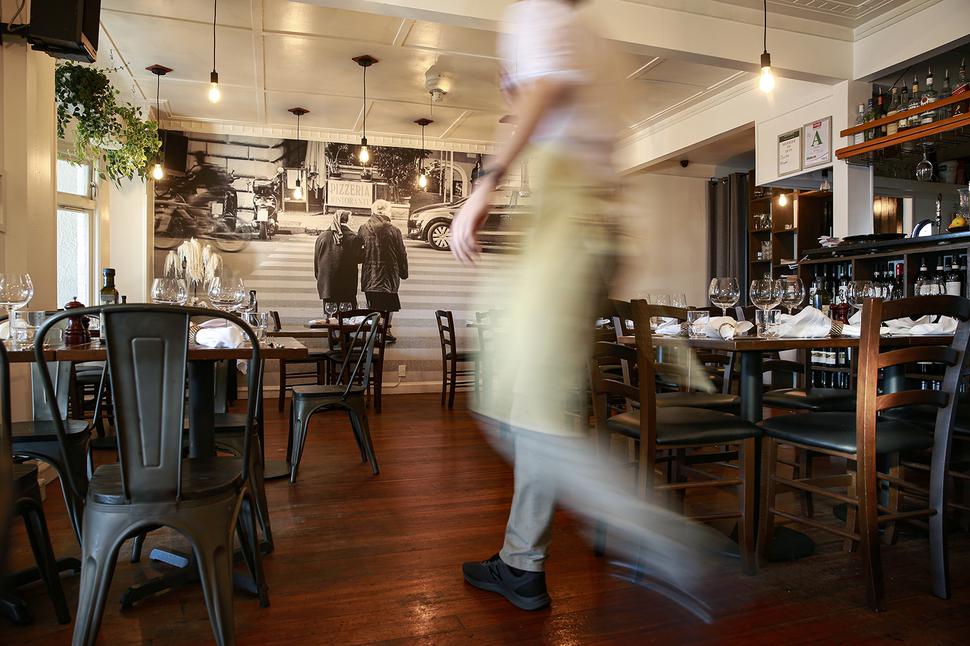 Restaurant Review: Lupino Is Serving Delicious Italian Flavours In Mission Bay
The restaurant's menu, featuring lamb gnocchi and a honeycomb-dappled chocolate cremeux, homes in on simplicity
Thursday July 8, 2021
LUPINO
Cuisine: Italian bistro
Address: 97 Tamaki Drive, Mission Bay
Phone: (09) 528 5398
Drinks: Fully licensed
From the menu: Five-course degustation $80pp
Rating: 15/20
Score: 0-7 Steer clear. 8-12 Disappointing, give it a miss. 13-15 Good, give it a go. 16-18 Great, plan a visit. 19-20 Outstanding, don't delay.
I ate this delicious dinner with my TV co-host Mark Richardson, a reliable headline grabber whose views on politics and property drive healthy online business for his employer.
If you watch his show for any length of time you realise that his opinions are more nuanced and even occasionally stray into socialism, but nuance doesn't get clicks so those particular thoughts don't tend to trickle out of his breakfast show and into the mainstream.
READ: Italian Hot Spot Ada Is A Brave New Indulgence
Even the worst things he says are usually delivered more in the style of self-aware pantomime villain than reptilian ideologue, but if you read one of his quotes about "poor people" later in the day it's unlikely the person reporting the comments will add "but it was clear to everybody in the room that he was setting himself up to be the fall guy".
Anyway, not my job to stand up for Mark Richardson but all this is by way of helping you to understand that, off-air, he is a very nice bloke — a kind dad, a keen chatter, and a grateful recipient of a free dinner.
Usually TV people are about the same off-air as you'd expect them to be but sometimes the ones who seem like jerks are quite lovely. Conversely the ones who seem to be the nicest can be sociopaths, but that's a story for another day.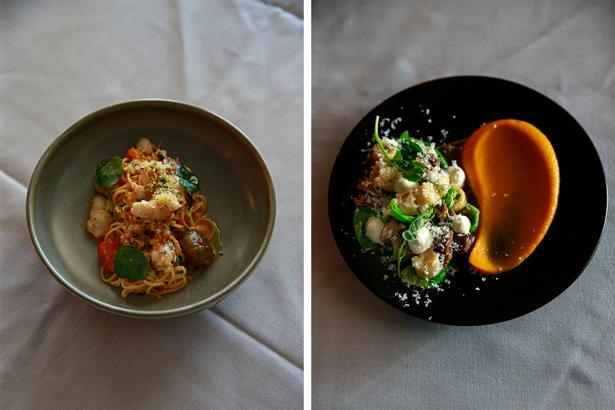 I'd been waiting for a dinner to come up somewhere near Mark's 'hood in the eastern suburbs so when Lupino pinged my radar we booked it in.
Historically my rule has been that you should avoid any restaurant that you run past while competing in Round the Bays, but there are signs that may be changing. Azabu moving in at the old Pavilion site is a heck of a bellwether and Lupino looked very promising too, given that the chef/owner attached to it is Scott Denning, who worked for a short time at The Grove after a good run overseas.
In 2018 I wrote about his "joyful use of local ingredients — this seems like the happy menu of a man who has spent a couple of decades away from his kaimoana and is making up for lost time".
I have to say that the food at Lupino doesn't quite have that spirit. In fact, it seems like he has actively squashed his ambition in creating this menu, which is nominally Italian but sometimes lacks the fresh, ingredient-led flavour of that cuisine. I should say that the food tastes great and the cooking techniques are faultless, but the menu has some design problems which I think they should fix.
READ: The Simple Magic of New Italian Restaurant Pici
We ordered the five-course degustation but they should probably call it a set menu. There were no snacks or extras, and the dishes were no prettier than at any standard bistro. That's fine, but given that the last meal I had from this guy featured quick-pickled buttercups, I think it is a missed opportunity.
There were some nightly specials that I would have expected to pop up on that tasting menu, but they didn't. We were served no fresh vegetables, let alone seasonal vegetables. The blackboard menu offered truffles — truffles! — but when I asked for some he wasn't sure there was anything on the degustation that would work with them (he ended up shaving a taster on to my duck parfait, which was bloody great). We'd chosen a menu that we hoped would showcase an incredible chef, but ate a series of dishes that seemed to be stuck in time.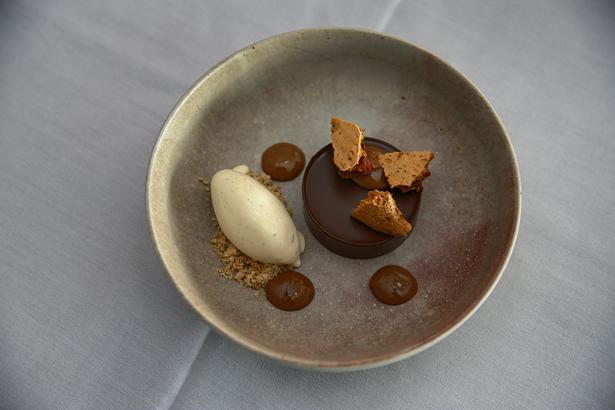 Luckily it all tasted delish. We started with duck parfait and ended with a chocolate cremeux, and both had a rich, silky expertise that would have gone down well on the superyachts Scott spent some years cooking on. We had two good pasta dishes — a seafood-based spaghettini and a lamb and potato gnocchi.
That latter dish was the pick, featuring a shoulder cooked long and then compressed and diced so that the meat and pasta had a similar shape but revealed their textural delights at the bite. The spaghettini was a bit safe for me — a little undersalted, boiled a little past al dente … a style truer to Mission Bay than to Naples.
The final showpiece was a piece of snapper in a white wine sauce, a perfectly good dish which no reasonable person could complain about. Meanwhile, we were having a pretty good adventure with the drinks, going from negroni to white wine, to red to, eventually and reluctantly, a glass of John Kirwan's grappa. Drinking grape brandy made by an ex-All Black mental health ambassador seemed a suitably surreal way to end this very pleasant evening and we headed home, in different directions.
The next day I got to sleep in but Mark was up at 4.30am and making headlines again a couple of hours later. I just tried to google what it was he'd said but the internet has already swallowed it up and forgotten about it. That's pretty much what I've done with this meal, though
I enjoyed it well enough at the time.
Share this: