Restaurant Review: Sidart, Ponsonby
Nothing is perfect . . . except perhaps the chef's table at Sidart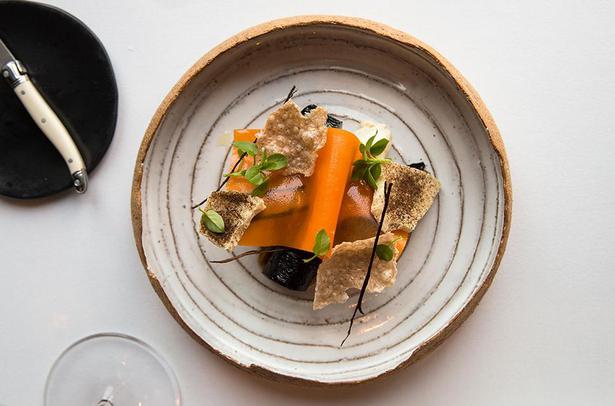 Wednesday July 1, 2015
Address: Three Lamps Plaza, Ponsonby
Phone: Ph (09) 360 2122
Cuisine: Modern fine dining
From the menu: Chef's table nine-course degustation ($180) and wine matching ($90).
Drinks: Fully licensed
Rating: 10/10


This being the luxury issue, I was challenged by my editor to find a suitably opulent way to eat. So, when flying to Waiheke Island in a black Eurocopter didn't work out, I went for the next best thing: driving to Three Lamps in a Kia Sportage.
The chef's table at Sidart is Auckland's most expensive meal, and its most incredible. For $180 a person you'll receive nine courses of food plus extras, while sitting with three friends in gallery formation at the kitchen pass of the city's best chef. You'll also get one glass of Champagne, along with the one you steal from your pregnant wife.
Of course, "best chef" is a bit like "best artist" — it depends what you're into — but if I was sentenced to death and offered one last meal I would definitely ask for Sid to cook it (presuming my imaginary jailers had access to some artisan boutique earthenware and a decent induction hob).
Hypothetical executions aside, we are all of us lucky to be alive right now in a city which is home to a chef operating at this level. The food is #nofilter beautiful, but to call it "art on a plate", as many have, is to undersell it. Each dish may look like a fine painting but it's a painting you can lick, a painting you can make out with. You should upload these food photos not to Instagram, but to Tinder.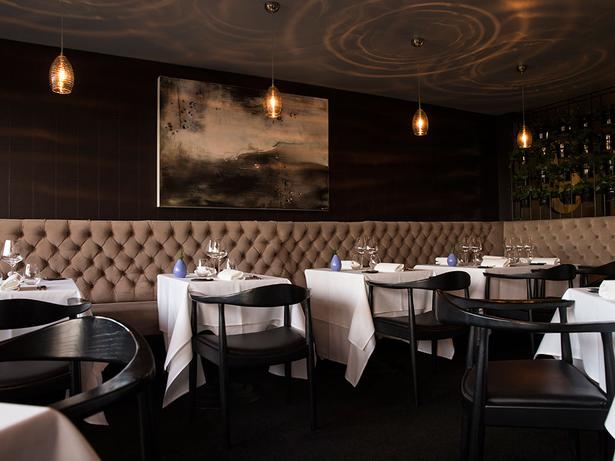 I tasted more than one hundred flavours over four hours, and they weren't subtle flavours like white pepper or turmeric, they were huge flavours like coffee, goat's cheese, prawn, pear, parmesan, raspberry, walnut. These last four appeared in one single dish, a parmesan icecream in which sweet and savoury alternate and altercate like the colours on that stupid internet dress we all obsessed over a few months ago.
And though that icecream dish would be the showpiece at almost any other restaurant in the country, it's not even on the menu. It's a pre-dessert and complimentary, something you get used to earlier when you're fed home-made butter and bread, gazpacho, a cheese crisp, warm soup and sashimi before the nine courses even begin (this is all shorthand, btw; I could use up 800 words describing any single one of those appetisers).
Speaking of menus, you can opt not to look at one until the end, if you have the sort of personality that can handle surprises. I was most impressed with my wife, who started demanding "is it a boy or a girl? IS IT A BOY OR A GIRL?" from the moment the radiologist pulled out his tube of sticky gel, but was somehow able to survive a full tasting menu without opening the envelope in the centre of the table containing details of the degustation.
Sidart does the same hidden menu trick at its much cheaper experimental kitchen concept on Tuesday night, which sells out well in advance and with good reason; Vincent van Gogh experimented with colour and the result was Sunflowers — when somebody is this good, they know what they're doing even when they don't know what they're doing.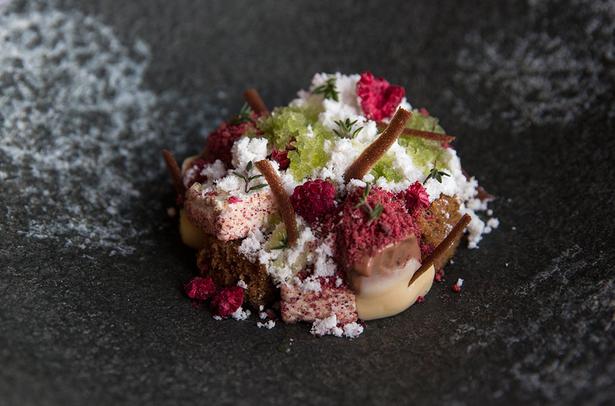 But the chef's table menu is another big step up from Tuesday. The graduate class of all that mid-week taste testing, every dish is confident and exquisitely formed: blood rare tuna and artichoke puree beneath a stretched sheet of prawn, served in a ceramic cocoon filled with manuka smoke; dehydrated kale leaves with smoked cashew and shiso cream, fried pods of goat's cheese and horseradish, buttermilk and wasabi leaf sorbet. These aren't the highlights, they're just the first two dishes of nine.
Could the experience be improved? I didn't need three desserts — I'm not a sweet tooth but could anyone have enough serotonin left to enjoy brown sugar sponge after that icecream, a chocolate parfait and seven savoury courses? Also, the crockery is beautiful but I found it had practical limitations — the high walls of some dishes obstructed easy fork work, and the rough, porous surfaces aren't well suited to scraping up those sauces, purees and creams.
Finally, the sous chefs need some socialising. They take turns delivering dishes to your table, which should be a chance for them to really shine, but they're cookers, not talkers, and their understandable nerves mean you get a much better rundown when the truly excellent restaurant manager steps in to help.
So, a couple of suggestions for improvement, but this is truly a 10-out-of-10-experience. It's the best meal you will ever eat in this town, and is the equal to anything I've discovered in Melbourne, London, Paris or Yountville. And yes, it's eye-wateringly expensive if you're not on death row, but sometimes you have to live a little.
Share this:

More Food & Drink / > Special Occasions