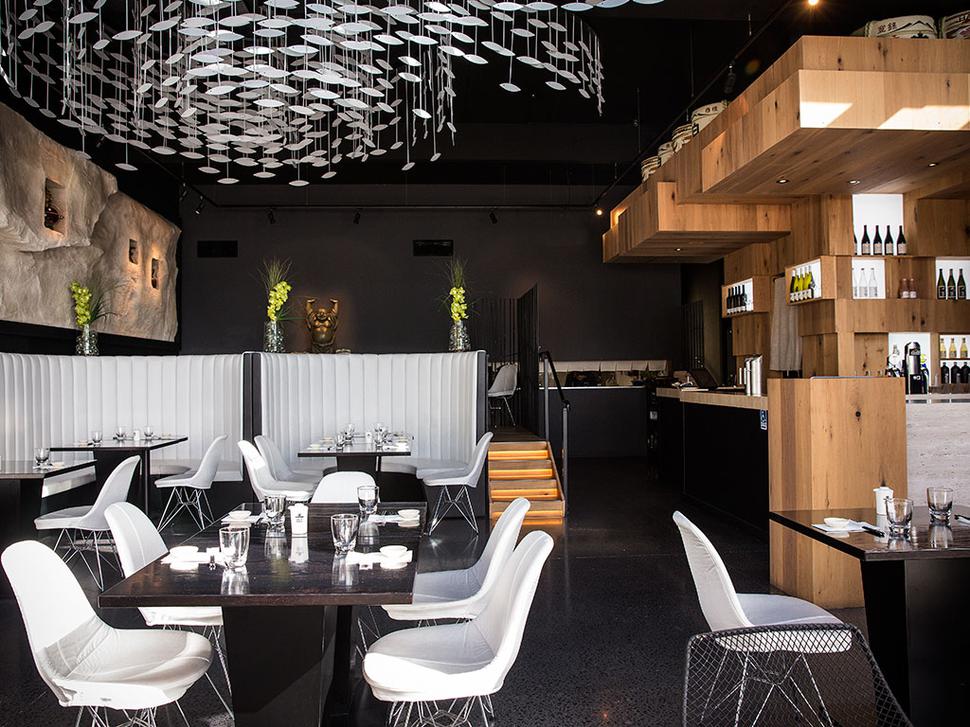 Restaurant Review: Tokyo Bay
Tokyo Bay's food is well worth the risk Jesse Mulligan and his pals take to savour it
Wednesday May 13, 2015
Address: 20 The Strand, Takapuna Beach
Ph: (09) 390 7188
Cuisine: Modern Japanese
From the menu: Sushi and Sashimi plate $80, Edamame beans $6, Yam and nori $14, Miso eggplant $8, Bento boxes $25-28, Dessert platter $45
Drinks: Fully licensed
Rating: 7.5/10

I visited Tokyo Bay with three nervous men, friends of mine who, like me, are at a stage of life where skipping domestic duties for a boozy meal in the sun is an incredibly high-risk move.
This impromptu lunch had been variously sold as a "meeting", "networking session" and "cross-platform working party" to the four women left behind with the children, and as such we'd all tacitly agreed not to post photos to Facebook, nor make any suspiciously happy noises during another man's phone calls home.
At least we were safely out of the city. Tokyo Bay is part of a new complex in Takapuna set up to enjoy the incredible views towards Rangitoto Island and beyond. Like my hometown of Hamilton and its river, Takapuna's CBD was designed to completely ignore the area's greatest feature, so a new restaurant row where you can see the ocean as well as smell it was destined to do well, even if the food was terrible.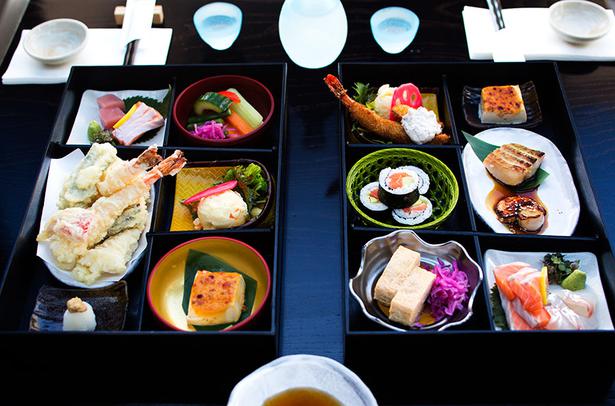 But the food here is good, largely crowd-pleasing Japanese with a few high-end flourishes: not just salmon, but rare (if ethically sketchy) "hamachi" sashimi expertly cut to expose the two-tone flesh, pink and cream like a lolly from your childhood.
To be fair, you'd want something a bit special on that sushi platter. At $20 a head some of it isn't even appreciably superior to St Pierre's (cucumber sushi, I'm talking to you), though there was also a blood-red "zuke" tuna — marinated and seared — that was worth coming out for.
The chef is a qualified fugu chef which, as you'll recall from that episode of The Simpsons, means he trained for three years to prepare blowfish in a way that is not only delicious but pleasingly non-fatal. There's no blowfish on the menu these days, presumably because of local availability rather than some grisly historical incident, but I thought it polite not to press them on this.
For our mains we each chose a bento box, which was actually a bento tray. Sure, not everybody can offer the immaculately architectural fold-out boxes of Cocoro, but something special here would be a good way of helping elevate Tokyo Bay above the 100 or so other Japanese restaurants in Auckland doing much the same thing. Still, the bento tasted good and the crockery was pretty.
All perfectly fine so far, but the small plates are where the excitement is. Half a grilled eggplant under a meltingly sweet layer of sesame and miso is out of this world — the same dish at Ebisu was, I'd thought, unbeatable but Tokyo Bay's is spectacular. From the same menu, fried Japanese yams wrapped in toasted nori is not the sort of thing you'd imagine four blokes fighting over, but we did.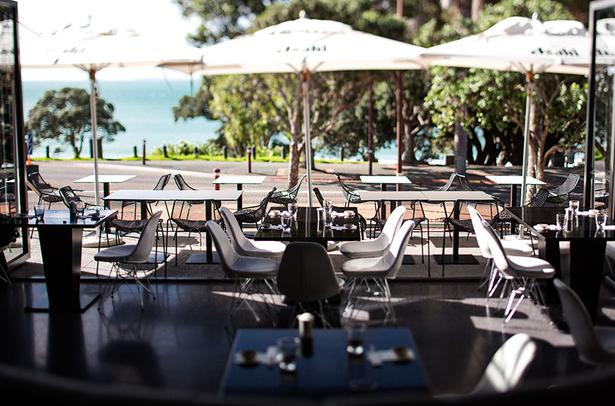 Service was a little forgettable. Our waiter was reluctant to engage much about the food and was slow to clear the table. Then, when I asked him if things had been going well since they opened, he made the same noise my wife made when I came home from my first night on Seven Sharp and asked her what the response had been on Twitter.
But it's a lovely room, with a lovely deck and lovely food, and that's a pretty good start. They're also nice to dogs, the panting mutt under the table next to us having been lavished with his own bowl of water and a salty snack to gnaw in the sun.
"They need to chop down some of these pohutukawa," observed one of my buddies, who wanted to see more of the sea. But as we've learned in Auckland, you can't just go round chopping down trees, even if ... no, especially if, you're a wealthy developer.
Better to focus on the things you can change. I don't need to feel like a king in a restaurant, but I want to feel at least as welcome as the nearest dog. Dial up the love for the two-legged guests, and it'd be a perfect spot to escape for some time off the leash.
Share this:

More Food & Drink / Good for a Date