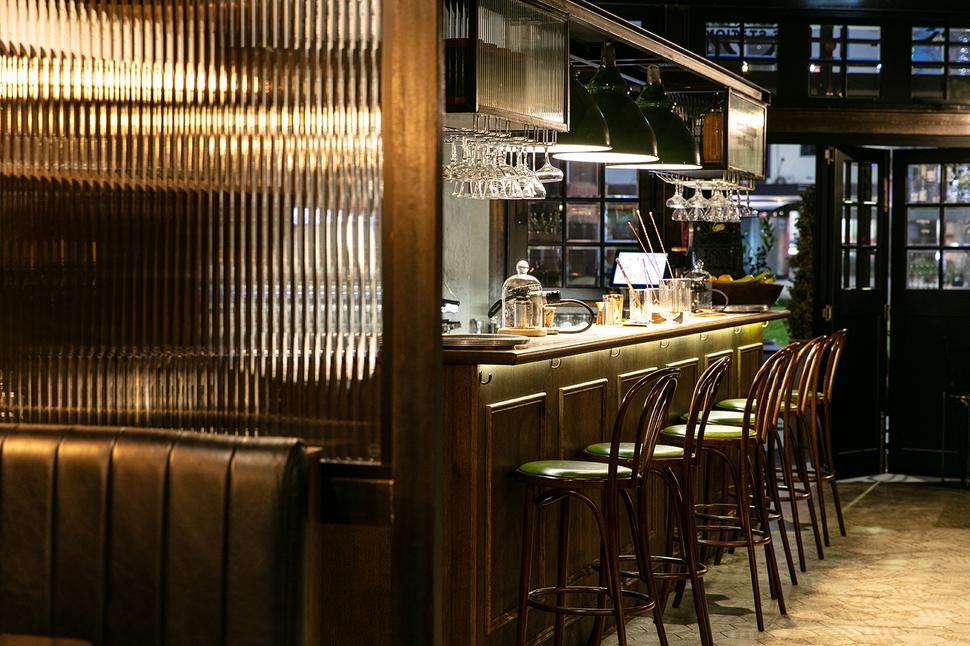 Restaurant Review: Indian Restaurant VT Station Is A Newmarket Jewel
The railway-themed restaurant homes in on heat and delicious, artful cocktails
Thursday June 10, 2021
VT STATION — VICTORIA TERMINUS
Cuisine: Indian
Address: 73 Davis Crescent, Newmarket
Phone: (09) 218 5269
Drinks: Fully licensed
Reservations: Accepted
From the menu: Chaat $10; lamb samosa $14; Chilli chicken $18; lamb kabab $25; bhuna chicken $28; paneer pasanda $28; naan breads $4-$5
Rating: 16/20
Score: 0-7 Steer clear. 8-12 Disappointing, give it a miss. 13-15 Good, give it a go. 16-18 Great, plan a visit. 19-20 Outstanding, don't delay.
My friend and I were due at VT Station for 8pm but it's a hard place to find even with GPS, so I'd be surprised if somebody isn't always a little bit late.
This time that person was Caspar, who explained to the maitre d' "my friend might already be here", to which the man asked "is he a tall gentleman, with a coat?"
Caspar could vouch for my stature but not for what I'd put on before leaving home that morning, so he took a chance and said yes.
Happily he was led to the right table and we embraced heartily, two men who'd been thinking of nothing but curry since it was suggested two hours earlier by the one wearing a coat.
Nothing matches Indian food for creating anticipation, and it's been a long time since I felt as thrilled as I did on this Tuesday night, with a drink on the way and a long list of curries in my hand.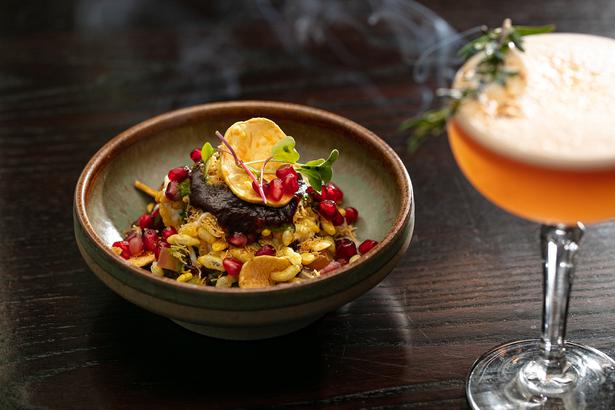 The chandni chowk ki chaat with a negroni sour cocktail. Photo / Babiche Martens

To take the pressure off I ordered some thinking snacks — a couple of easy plates we could munch on while we decided what we would munch on.

They arrived quickly and were stunning, in particular the chaat: a little colourful heap of potato, yoghurt, bright pomegranate seeds, chutney and spices which did 100 things in your mouth, including crunching like rice bubbles when you bit into a spoonful of it. You must order this: a surprisingly light, shareable street food which is both appetising and satisfying.

READ: The Uncommon Joy Of Saan Restaurant

It's a bit cold inside, with concrete floors and high ceilings and no source of heat that I could see apart from the busy kitchen in the back.

It didn't feel unpleasant, just a bit functional — situated in that little Newmarket square you probably don't know is called Lumsden Green, it feels enough like a lunch place already without the after-dark chills. But this is clearly meant to be a night spot, because they promote their cocktails as hard as their food.

I had a Negroni-inspired sour with a rosemary garnish but there were plenty of other options it would have been nice to work through if I wasn't so desperate to put a curry into my facehole.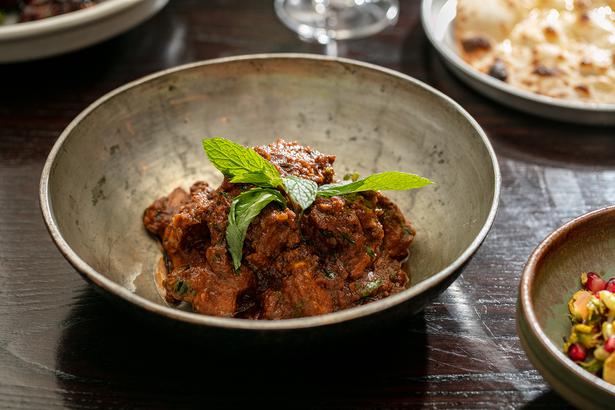 The bhuna chicken. Photo / Babiche Martens

It's a huge menu of snacks, then small dishes, then charcoal grills, then curries and all the extras you can order with them. Though butter chicken is included as a concession, many of the dishes will be unfamiliar to the casual eater, so ordering may involve more guesswork than normal.

We leaned heavily on our waiter's recommendations and ended up eating like fat kings. I'll tell you about some of the highlights but I'll bet it's all this good.

As at sister restaurant 1947 Eatery, the food isn't particularly regional. There is a stated emphasis on street food but they also do fancy things like an overnight lamb shank so whatever you're in the mood for I bet you'll find it.

Try to include the chilli chicken, a dish created in that tasty nexus of Chinese and Indian cooking, which arrives dark and slick in a small bowl with just enough charismatic heat that you keep hitting it again and again until your mouth is hurting and you can't believe you're still taking bites. This is the dish I still think about days after eating here.

The lamb kebabs were lovely too, decanted from the stick and served with a lighter Kashmiri curry. The paneer also came in this more mild style, the gravy made with blended cashews so a good choice for anybody who usually goes for korma.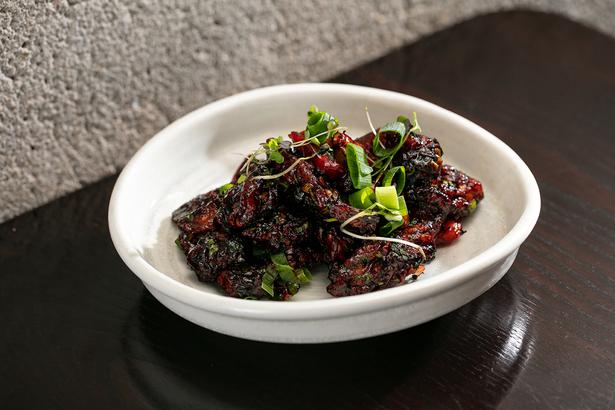 Rather than being soaked in the stuff the paneer stood up in the bowl so you could see the browned surface of the curd. Sandwiched inside these house-made cubes was a tasty mixture of, I think, spiced potato.
Then, for contrast we had a bowl of hot, red chicken, the thighs scorched on the griddle then fried with just enough sweet-spicy gravy to coat the meat, without any extra left over.
Somehow I managed to leave a couple of pieces for my lunch the next day and I'm sorry to say that at the time of writing that beautiful fragrance still lingers across our newsroom.
READ: Britomart's Underground Restaurant Ghost Street Is Worth Discovering
The staff are doing a really wonderful job in trying conditions — and I'm talking about the conditions outside the restaurant here: the industry is desperately short of staff.
Nobody can find waiters or managers or chefs and so the people who actually do turn up for work are bearing the heavy weight of policy decisions and economic trends far beyond their control.
All of which is to say that it's a good time to be nice to your waiter. I recently ate at a new restaurant which is well off the pace and we've made the decision not to review it, especially while the labour market is so tight. I'd prefer to tell you about a good restaurant like VT Station, a Newmarket jewel that I hope you'll visit next time your body craves spice and heat.
Share this: