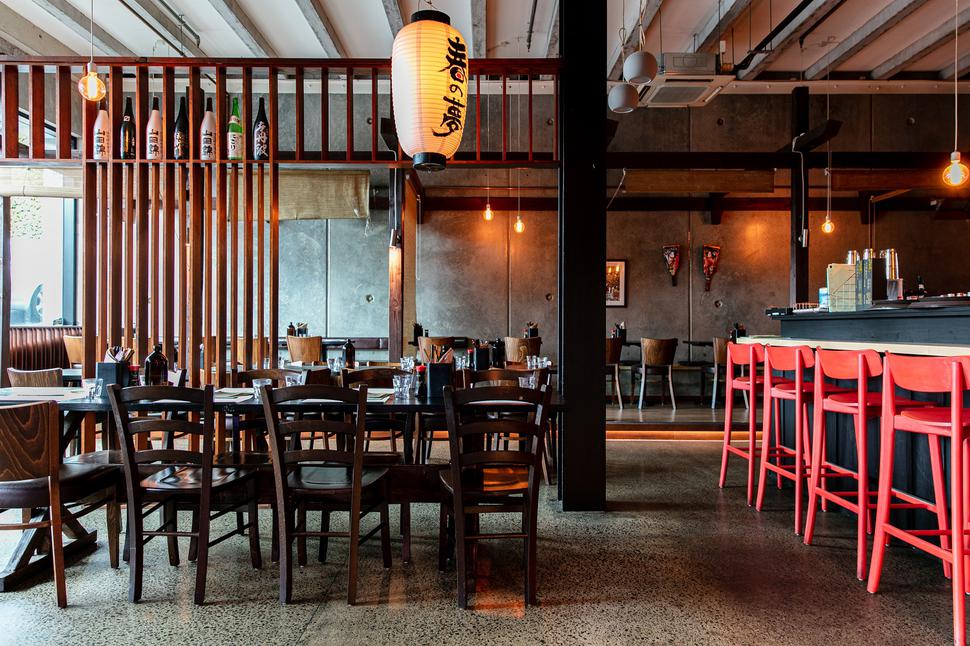 Restaurant Review: Upmarket Sushi Eatery Yume Is A Hidden Gem
This inner-city Japanese favourite is worth considering for a competent after-work meal
Thursday April 8, 2021
YUME
Cuisine: Japanese
Address: 3 Vernon St, Freemans Bay
Phone: (09) 309 5446
Drinks: Fully licensed
Reservations: Accepted
From the menu: Tokyo chicken wings $17; Sashimi platter $38; Grilled eggplant $17; Salmon sushi $25; 'Super' ramen $23; Beef tartare $21
Rating: 15/20
Score: 0-7 Steer clear. 8-12 Disappointing, give it a miss. 13-15 Good, give it a go. 16-18 Great, plan a visit. 19-20 Outstanding, don't delay.
I've been dining out even more than usual recently, for a very exciting reason.
Next week we'll unveil Viva's Top 50 Auckland restaurants as chosen by me and designated super-judge Albert Cho, better known as Instagram's @Eatlitfood.
Assembling, culling and whittling this list has been just the sort of fun you probably imagine, although we've had lots of heartbreaking conversations, usually on the subject of who will be left out.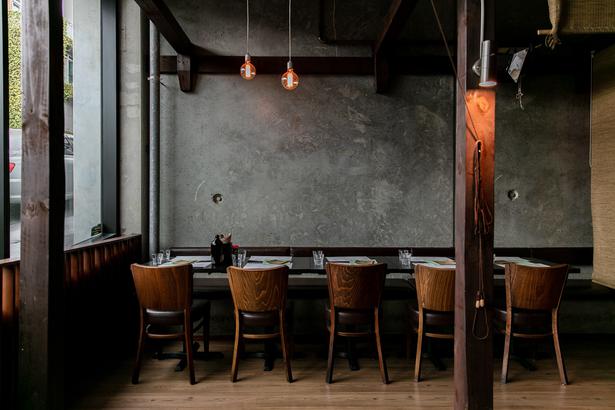 Where the decision is really tight we've been paying special visits, and that's one reason I found myself dining at Yume, tucked in a small side street behind Victoria Park Market.
I walk past the restaurant most weeks while doing my "LISS", an acronym some of you may recognise as the name of the cardio programme on Kayla Itsines' bikini body app.
What can I tell you? A guy needs to keep in shape and this just happens to be the programme that works for me, even if the motivational emails say things like, "Get going girl! Be the woman you want to be" (you can't argue with the results: I've moved from "rectangle" to "inverted triangle" on the Oprah.com body shape guide).
Anyway, I'd assumed Yume was simply a quality lunch venue but Albert loves the place at night time so I was pleased to try it out.
As I entered, the pop star Benee was leaving, which suggested I'd indeed arrived at a celeb hotspot, but actually she was one of the last to clear out and my wife and I ate dinner in a restaurant which was more just quiet and lovely.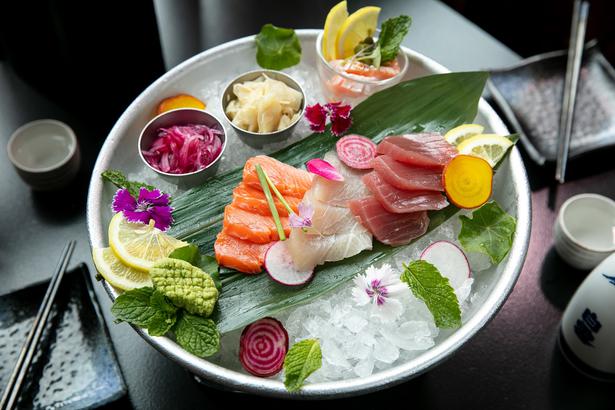 We ordered the sashimi platter, which was incredible — about as beautiful as I can ever remember having in Auckland short of the raw plate at Cocoro, which is so indulgent you feel like you're in a scene from The Good Place.
Along with the choicest parts of each fish, Yume's platter also included an unexpected red onion pickle and a small bowl of raw salmon belly pieces, adding welcome fat and texture to a plate of lean, heavenly delights.
The Ora King salmon sushi is very very good too, an inside-out rice roll with a mix of raw fish and avocado in the middle then more salmon on the outside, scorched until a little bit toasty, with lashings of kewpie mayo.
Beyond that is the usual hit and miss (well, hit and almost-hit) of your average upmarket sushi restaurant: a grilled eggplant that was either unintentionally a little under or they'd decided to retain the bite in a dish that is usually easy to spoon on to your plate.
The fried chicken was nice enough but won't make them famous.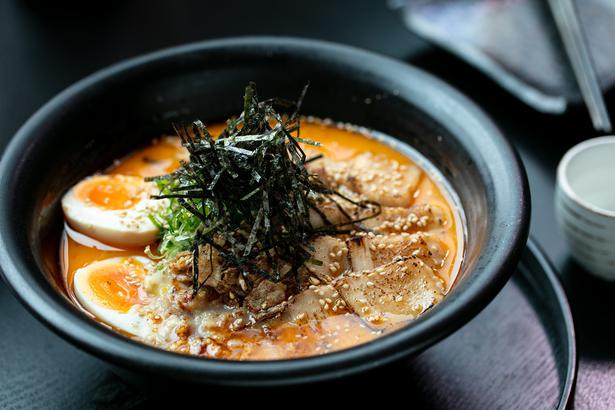 A beef tartare was missing some of the usual highlights — bright raw beef with a salted egg yolk but not enough of the push and pull that comes from the same dish in European-style kitchens — gherkins, capers, sometimes Worcestershire or tomato sauce.
The menu tells me this one had a citrus soy but it wasn't doing enough, and though I liked the fried lotus root instead of the usual toast points, the beef had the uniform stringy look of having been ground with a machine rather than showing the delicate knife work you might expect.
They do a cracking ramen here and if you weren't super-hungry I'd happily send you away with some raw fish and that, but if you're doing it banquet-style like we were you might only find some of the stuff is better than your bog-standard suburban Japanese.
They're also a little short of drink options, a great wine list being the biggest difference between the good and the great in this genre (I should say that the cocktails looked more promising but I wasn't indulging because I was punishing myself for missing Kayla's leg day).
It's a nice room to sit in, with unexpected privacy created by vertical "curtains" hanging down from the roof.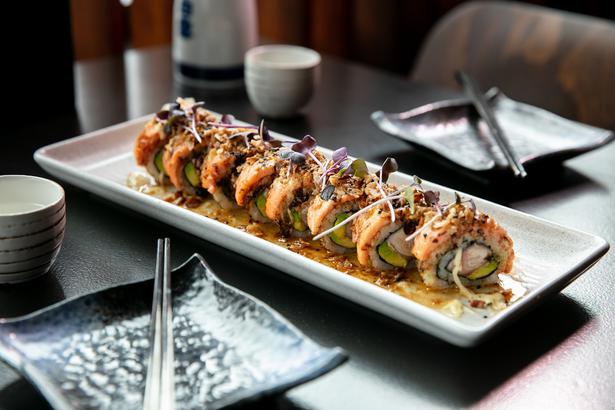 I reckon you'd have a great time with a bunch of friends on a busy Friday night, and the service was flawless from the moment we walked in — the sort of waiter you want to give a hug to when you leave at the end of the night.
Where does that leave us?
With a 15/20 this week and, well, I'll keep Yume's appearance or otherwise in next week's list under wraps for now.
Having a little mystery to your top restaurant list is as crucial as a little controversy, and a few unexpected wildcards.
I'm afraid it's too late for you to lobby for your favourites but if you'd like to play along at home, you can write your own top 50, top 10 and supreme winner and compare it against our list, only in next week's Viva.
Share this: