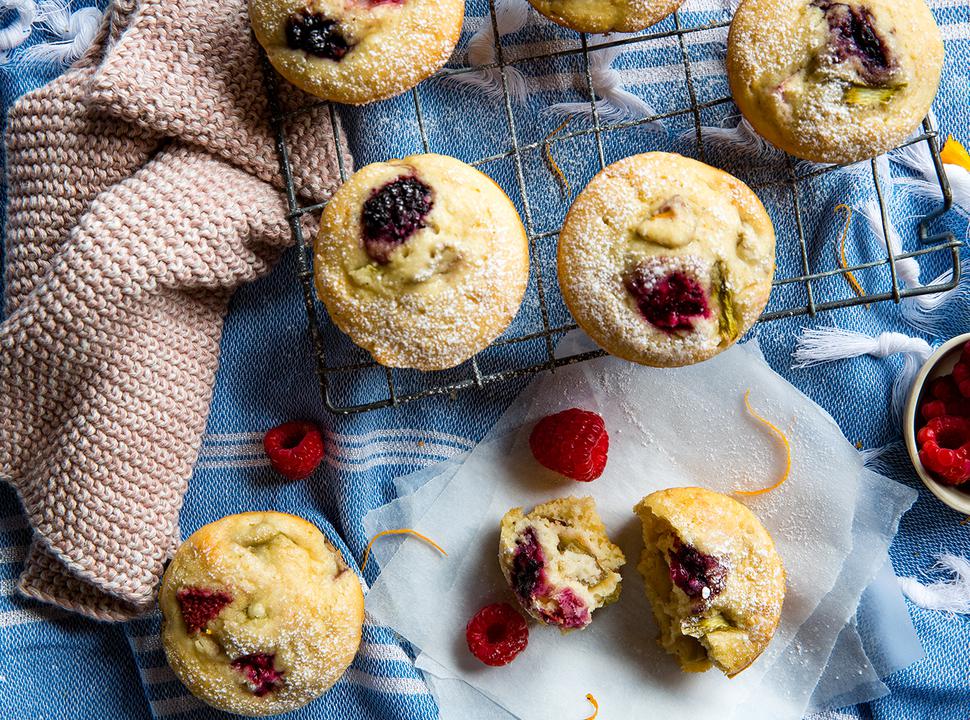 Rhubarb & Berry Muffins
Enjoy these scrummy treats with a little butter at work or on a picnic
Friday March 9, 2018
These muffins can be frozen individually when they are fresh, so they're great to pull out and take to work or on a picnic. Packed with rhubarb and berries, one may not be enough. Any berries will do, and if you have rhubarb in the garden, even better.
RHUBARB AND BERRY MUFFINS
Makes 12
1½ cups self-raising flour
¾ cup brown sugar
2 cups chopped rhubarb
1 cup mixed berries
1 Tbsp orange zest
1 egg
¼ cup melted butter
1 cup milk or yoghurt
Icing sugar for dusting
1. Preheat an oven to 180C. Lightly grease a 12-hole muffin tin.

2. Place the flour, brown sugar, rhubarb, berries and orange zest into a bowl.

3. In another bowl combine the egg, butter and milk or yoghurt. Pour into the dry ingredients and combine gently. Do not over mix. Spoon evenly into muffin tins.
4. Bake for 18-20 minutes until cooked in the centre. Remove and cool in the tin.

5. Remove and enjoy while fresh with a little butter.
Share this: