Rhubarb Cake Recipe
Try Angela Casley's tasty rhubarb cake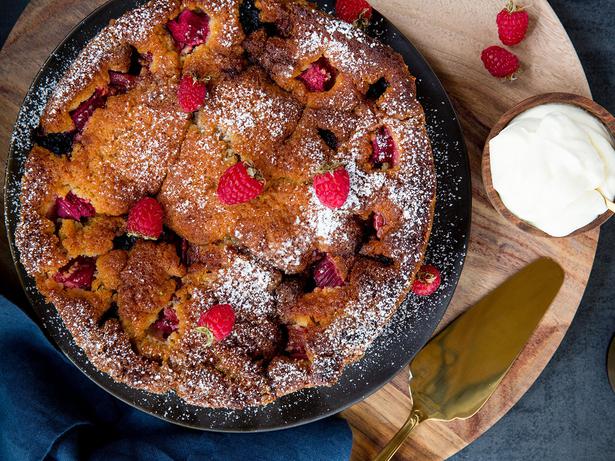 Friday Nov. 18, 2016
My mum made this cake with rhubarb for her bridge group a couple of weeks ago. I arrived to visit just in time to nibble the last delicious bits, topped with some Greek yoghurt. If you don't have buttermilk, add a tablespoon of lemon juice to a cup of milk for the same result. Here I have served it with whipped cream and added berries.
RHUBARB CAKE
Serves 8
125g butter, softened
1 ½ cups sugar
1 egg
1 tsp vanilla
1 cup self-raising flour
1 cup plain flour
½ tsp cinnamon
1 cup buttermilk or yoghurt
2 cups rhubarb, chopped in 2cm pieces
1 cup frozen berries
Topping
40g butter, softened
1 tsp cinnamon
½ cup brown sugar
1. Preheat an oven to 180C. Line a 22cm tin with baking paper.
2. Cream the butter, sugar, egg and vanilla until pale. Sift in the flours and cinnamon.
3. Add the buttermilk or yoghurt and stir through. Pour the batter into the tin. Sprinkle over the rhubarb and berries.
4. For the topping, combine butter, cinnamon and sugar in a small bowl. Dot mixture over the rhubarb. Place into the oven for 45 minutes or until a skewer comes out clean.
Share this:
More Food & Drink / Recipes