Rhubarb Tiramisu Recipe
Pre-made desserts make for a relaxing evening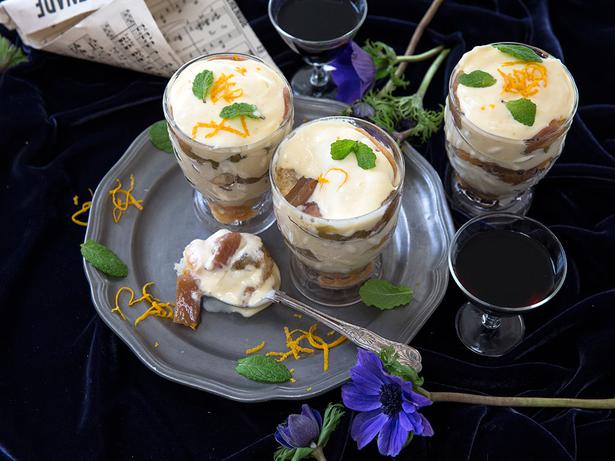 Wednesday July 1, 2015
RHUBARB TIRAMISU
Serves 4-6
3 cups rhubarb, cut into 2cm pieces
¼ cup sugar
¼ cup water
½ tsp rose water essence
½ cup water
½ cup sugar
¼ cup liqueur, eg cointreau
2 eggs, separated
1/3 cup sugar
300g mascarpone
1 tsp mandarin zest
200g savoiardi biscuits
1 Tbsp mandarin zest to garnish
1. Place rhubarb in saucepan with first quantities of sugar and water, and the rose essence. Simmer until rhubarb is cooked but holding its shape. Strain leaving juices in pot. To this liquid add second quantities of water and sugar. Cook until sugar has dissolved. Cool then add liqueur.
2. Beat egg yolk and sugar until light and creamy. Add mascarpone and mandarin zest, mixing well. In another bowl beat egg white until stiff. Fold gently through mascarpone mix.
3. To assemble tiramisu, dip biscuits into cooled liquid and place a layer in bottom of glasses or bowl. Then add a layer of mascarpone, followed by rhubarb and biscuits and continue until your glass or bowl is full. Cover and place in fridge overnight or for at least 6 hours.
4. Serve sprinkled with mandarin zest.
Share this:
More Food & Drink / Desserts