Rib Roast Recipe with Red Wine Roasted Onions
This is a twist on your traditional ribs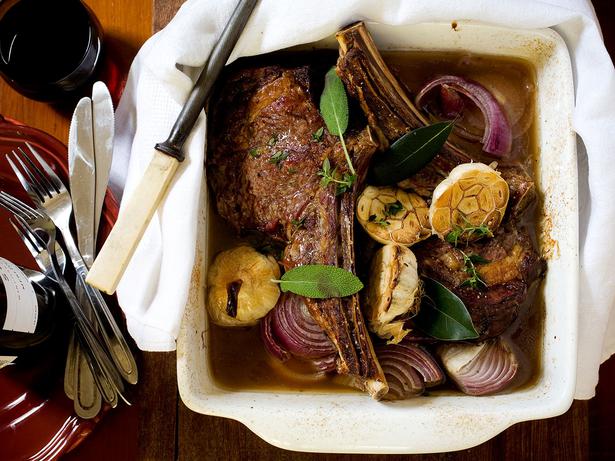 Wednesday June 29, 2011
RIB ROAST WITH RED WINE ROASTED ONIONS
Serves 4
4 x rib eye steaks on the bone
Salt and freshly ground black pepper
8 red onions
1 cup cabernet sauvignon
2 tsp brown sugar
½ cup beef stock
2 fresh bay leaves
8 fresh sage leaves
¼ cup fresh thyme
1 Tbsp olive oil
1. Place the steaks into a dish and rub with salt and pepper.
2. Preheat the oven to 180C. In a second dish, peel and slice the red onions. Combine with the wine, sugar, stock, bay, sage and thyme. Drizzle with olive oil, season and roast for 20 minutes, turning over after 10 minutes.
3. Increase the oven temperature to 200C. Place the steaks on top of the onions and cook for 10 minutes before turning over and repeating for a medium rare steak.
Share this: