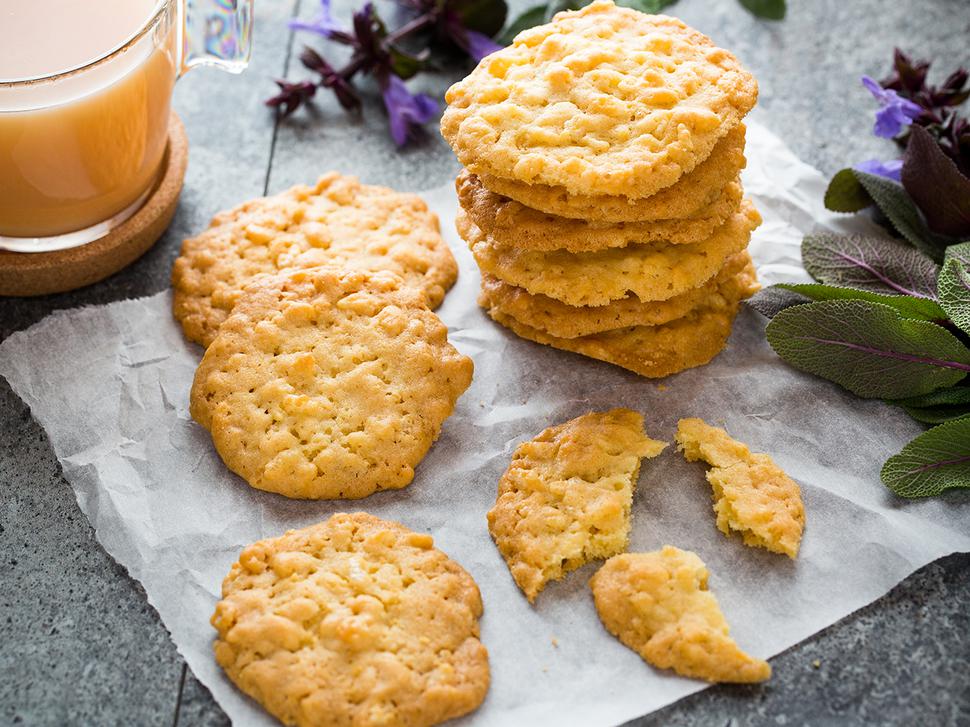 Rice Bubble Biscuits Recipe
A rich and buttery treat that will delight the kiddies, and the young at heart
Friday Nov. 10, 2017
Thinking of family favourites, led me to revisit these rich and buttery rice bubble biscuits. They were always a treat to find in our school lunch boxes. They're moreish and wonderful with a cup of tea.
RICE BUBBLES BISCUITS
Makes 24
225g butter, melted and cooled
1 cup sugar
1 egg, lightly whisked
1 tsp baking soda
Pinch salt
1¾ cup plain flour
2 cups rice bubbles
1. Preheat an oven to 170C. Line two baking trays with paper.
2. Place the butter in a large bowl. Add the sugar, egg, soda, salt, flour and rice bubbles, combining well.
3. Using a dessertspoon, place even dollops on your tray, allowing for a little spreading. Bake for 15 minutes or until lightly golden. Remove and cool on the tray for 10 minutes then move to a cooling rack.
4. Store in an airtight container.
Share this:
More Food & Drink / Recipes