Rice Pudding Recipe with Poached Feijoas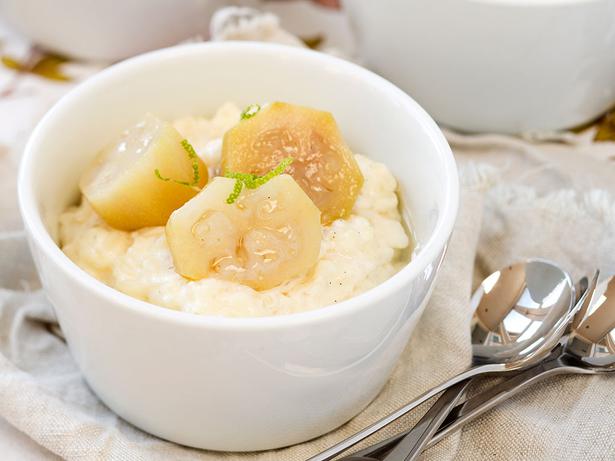 Thursday April 11, 2013
RICE PUDDING WITH POACHED FEIJOAS
Serves 4
• ½ cup sugar
• 1½ Ltr milk
• 1 Vanilla pod, split, seeds scraped
• 1 lime, zested
• 30g butter
• 1 cup short grain rice or Arboria
• ½ cup sugar
• ¼ cup water
• 8 feijoas, peeled
• 2 star anise
1. In a saucepan, warm milk, sugar, vanilla pod, seeds, and lime zest for 5 minutes. Remove vanilla pod.
2. In another saucepan melt butter and cook rice for 2 or 3 minutes, add milk mixture a cup at a time and stir frequently until rice is cooked, about 30 minutes.
3. Dissolve sugar and water in a small pot, add star anise and feijoas and poach for 5-8 minutes.
4. Serve rice warm and topped with warm feijoas.
Share this:
More Food & Drink / Desserts