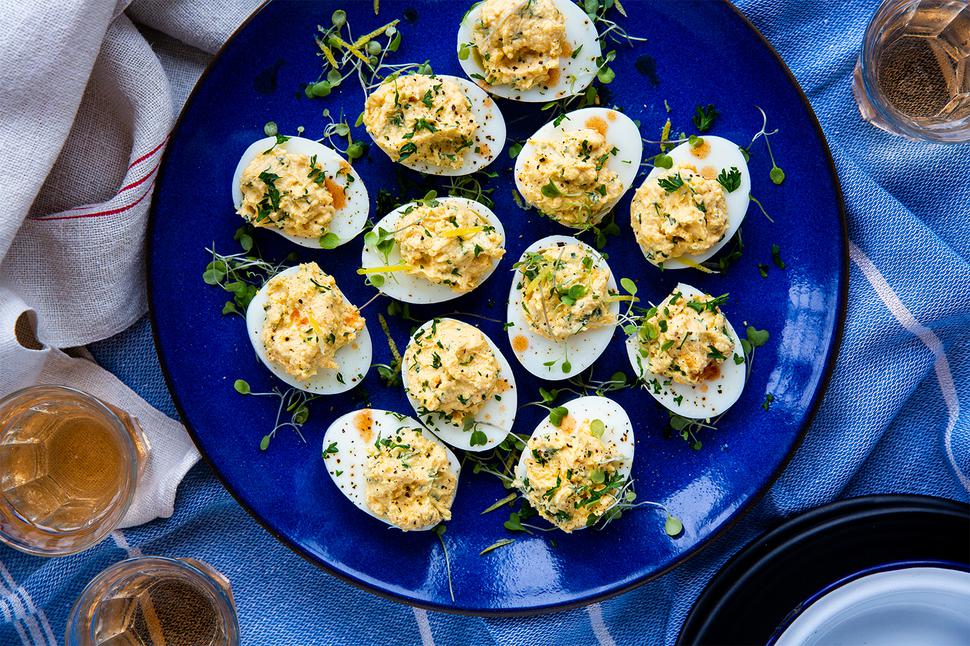 Ricotta Devilled Eggs Recipe
This fine finger food comes with a kick of Tabasco
Sunday March 7, 2021
To get the perfect boiled eggs, give them a gentle stir as they start to cook. This will help the yolk to move to the centre. Once they are boiled, run them under cold water to stop the cooking process and make peeling easier.
RICOTTA DEVILLED EGGS
Makes 12
6 eggs, hard boiled
¼ cup mayonnaise
¼ cup ricotta
¼ tsp curry powder
½ cup finely chopped parsley
Salt and freshly ground pepper
Splash of Tabasco
Greens, to garnish
1. Peel the hard boiled eggs. Cut them in half lengthways, then gently press the yolk out into a bowl without breaking the white.
2. Mash the yolks with a fork. Add the mayonnaise, ricotta, curry powder, parsley, salt and pepper. Add a little Tabasco to your liking.
3. Served garnished with chopped parsley or microgreens.
Share this: