Rise & Shine With These Healthy Breakfast Recipes
Get your morning off to a good start with these nourishing ideas
Tuesday Nov. 13, 2018
Avocado on Rye with Feta & Toasted Pumpkin Seeds
Nothing beats avo on toast — except this recipe. Jazz up this breakfast favourite with creamy feta, crunchy toasted pumpkin seeds and an extra zing of lime.
Dairy-Free Mango, Lime & Mint Thickshake
Try this light breakfast thickshake recipe — it's bright, creamy and refreshingly invigorating. It's also gluten and refined sugar-free, as well as being suitable for vegans.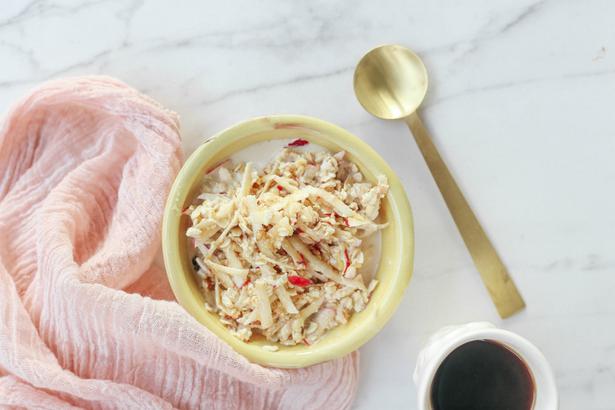 Creamy Overnight Apple Bircher Muesli
You'll love this easy overnight bircher muesli recipe — simply place the ingredients in a jar the night before, and wake up to enjoy a deliciously creamy, nourishing breakfast.
Yoghurt Bowls Recipe with Almond Pangrattato & Berry Jam
These pretty little yoghurt bowls are a perfectly light breakfast, morning tea or even afternoon tea in the summer time. The creamy yoghurt is perfectly balanced with a crunchy homemade almond pangrattato and naturally sweetened berry jam.
Chia & Prune Pudding
It's easier than you think to create this trendy dish in your own kitchen. Serve with prunes, cinnamon and hazelnuts — or get creative and top with favourites like bananas, berries and maple syrup.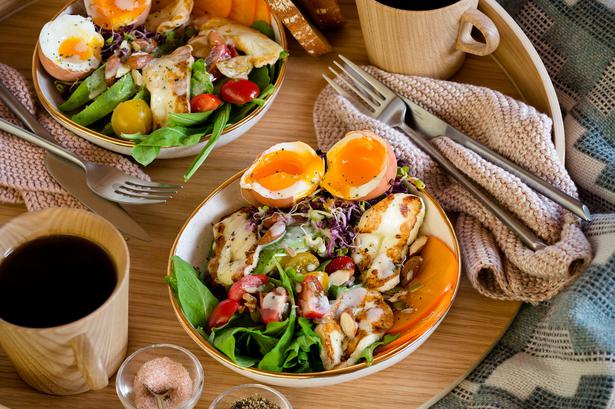 Breakfast Salad with Tahini Dressing
Breakfast salads are a growing trend, and a healthy, fresh way to start the day. Serve with a softly poached egg along with halloumi, nuts or crispy prosciutto. A fresh lemon and tahini dressing works to really bring this salad to life.
Melissa Hemsley's Perfect Banana Pancakes
This recipe from Eat Happy is ideal for when you have a bowl of really ripe bananas that needs using. Add quinoa flakes and naturally sweeten with maple syrup for a not-so-naughty weekend breakfast.
Granola with Lemon & Prunes
Swap store-bought cereal for wonderfully easy homemade granola. This version is scented with citrus and speckled with soft, black prunes. Nothing beats the smell of caramel wafting throughout the house while it's roasting to sweet, golden perfection.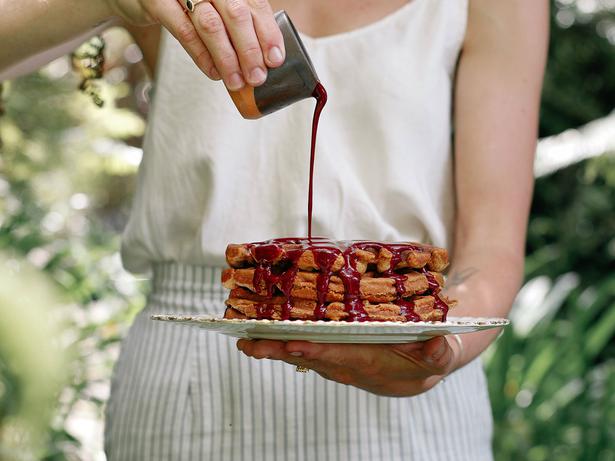 Cinnamon, Oat & Honey Waffles
In this recipe, the classic waffle gets a wholesome spin, using simple and nourishing ingredients that you can feel better about biting in to. Swap out flour for rolled oats, and their natural sweetness comes from honey, vanilla bean and a touch of cinnamon.
Spiced Red Berry Oatmeal
This comforting breakfast is not wildly sweet, and has the perfect hint of warming spices. Add a dash of rose water for an indulgent floral hint.
Banana Breakfast Cookies
Cookies for breakfast?! Trust us, these little gluten-free biscuits aren't as naughty as they sound. Soft and fudgy, these cookies are the perfect grab-and-go breakfast on busy days.
Almond Banana Smoothie
Busy mornings call for smoothies, and this one is a winner. It manages to tick the dairy, gluten and refined sugar-free boxes, while remaining thick and satisfying.
Baked Eggs With Chorizo, Tomato & Zucchini
When you're craving something comforting, this shakshuka-style dish is a perfect choice. Packed with vegetables, herbs and spices, these baked eggs are deliciously rich and satisfying, without relying heavily on processed ingredients.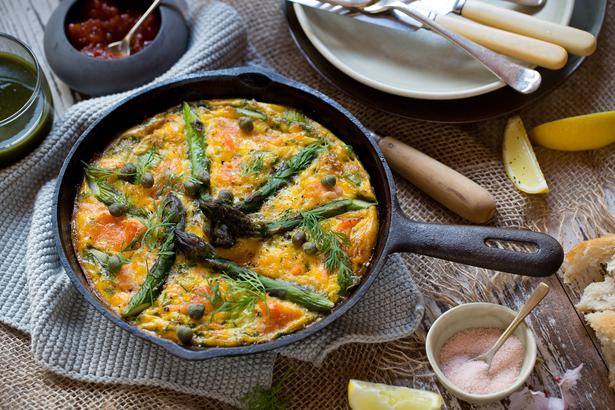 Asparagus & Salmon Bake
A match made in heaven is asparagus and salmon with a hint of dill. Serve this bake for breakfast or brunch with your favourite chutney and a side salad. It is just as good hot or cold.
Almond Milk & Honey Porridge 
On cooler mornings, this comforting porridge will be a true breakfast saviour. The combination of banana, carob powder and coconut is simply delicious.
Quick Breakfast Bread
Fruit, wholemeal flour and seeds come together to create this no-rise loaf. Serve topped with anything you like — kale and roasted tomatoes are our pick.
Share this:
More Food & Drink / Recipes