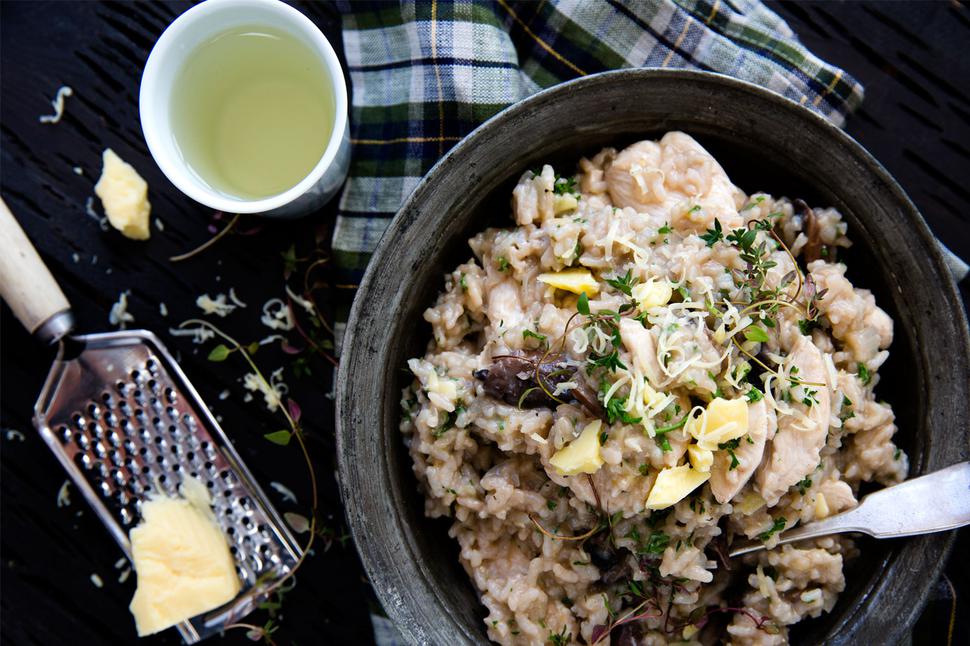 Creamy & Comforting Risotto Recipes
For the ultimate one-pot wonder, look no further than this Italian favourite
Monday Sept. 17, 2018
Chicken & Mushroom Risotto
For a tried and true classic, you can't beat this delicious chicken and mushroom risotto recipe. Serve with lemon, butter and parmesan folded through for a real flavour lift. 
Goat's Cheese Arancini Balls
Sharp goat's cheese is simply exquisite crumbled through these rich arancini balls. Serve hot for an irresistible snack with a crisp glass of white wine.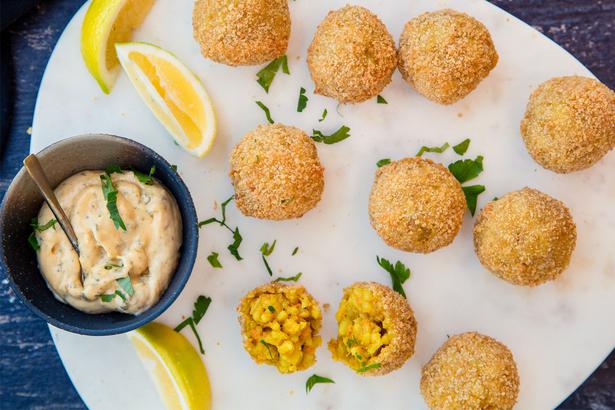 These curried pumpkin risotto balls are the perfect snack. Photo / Babiche Martens

Curried Pumpkin Risotto Balls With Garlic Aioli
There is nothing better than sinking your teeth into a hot, crisp risotto ball. This recipe is perfect for entertaining as the balls can be rolled and breadcrumbed earlier in the day ready for cooking.

Nourishing Buckwheat Risotto
This nourishing buckwheat risotto has a lovely robust flavour, and is incredibly comforting. Use fennel in this dish to give a subtle, sweet aniseed flavour, which works in perfect harmony with the white wine, lemon and Italian parsley.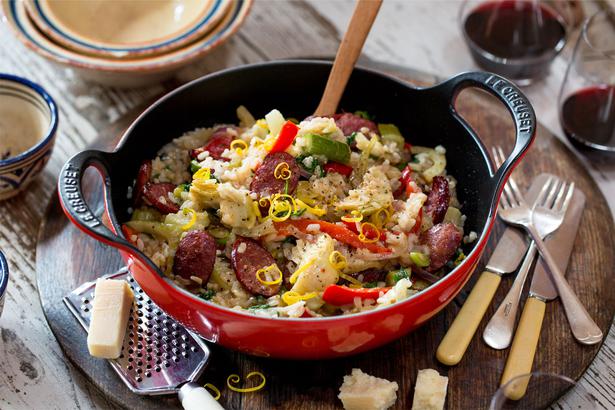 Chorizo & Fennel Risotto
One of our favourite meals is a risotto; one pot oozing with beautiful flavours. This version combines picante chorizo with creamy rice and red pepper.
Scallop, Oyster & Ruby Grapefruit Risotto
This combination may sound unusual, but trust us, it's worth a try. The zingy grapefruit cuts through the richness of this seafood risotto perfectly.
Pea & Mint Risotto With Parmesan
Eleanor Ozich's beautiful yet simple risotto recipe features softened leeks, white wine, garlic, peas, fresh mint from the garden, a good knob of butter and a generous sprinkling of parmesan to finish.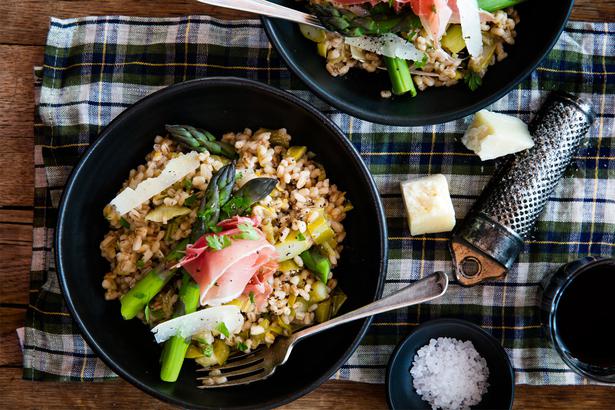 Spring Vegetable & Barley Risotto
Swap traditional Arborio rice for nourishing, nutty barley in this delicious recipe. Stir in asparagus, lemon and plenty of parmesan, then top with prosciutto for a salty, flavourful kick.
Fennel & Gruyere Arancini Balls
Fennel provides a subtle surprise flavour and crunch alongside the oozy gruyere cheese in these delicious deep-fried arancini balls. Add a dollop of aioli for an extra touch.
Share this: