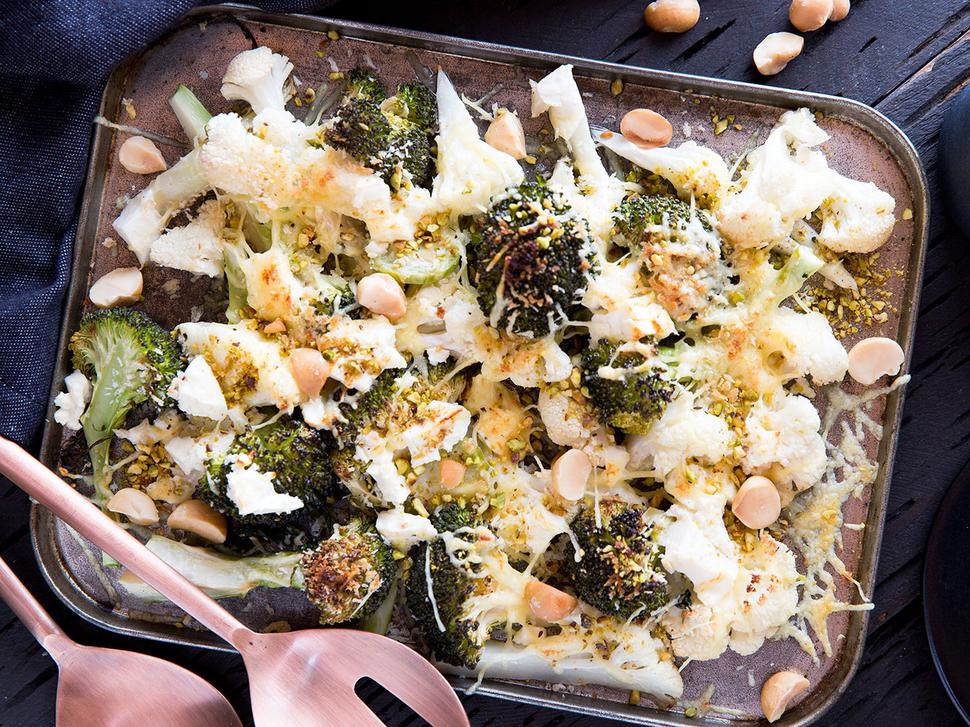 Roast Florets Recipe with Two Cheeses
A nutty and cheesy breadcrumb mixture on the top adds a tasty crunchy finish to this side dish
Friday Nov. 24, 2017
Roasting cauliflower and broccoli is a treat, especially when topped with a delicious cheesy and nutty combination. Don't throw away the vegetable stems, instead slice thinly and include. Enjoy this dish hot or pack it into a picnic.
ROAST FLORETS WITH TWO CHEESES
Serves 4-6
1 head broccoli, cut into florets
½ head cauliflower, cut into florets
2 Tbsp olive oil
2 Tbsp breadcrumbs
1 cup grated parmesan
2 Tbsp melted butter
100g feta, crumbled
½ tsp salt and pepper
¼ cup chopped macadamia nuts
¼ cup finely chopped pistachios
1. Preheat an oven to 180C. Grease a baking tray with a little oil.
2. Place the broccoli and cauliflower florets on the tray and massage in the oil. Bake in the oven for 10 minutes.
3. In a small bowl combine the breadcrumbs, parmesan, butter, feta, salt and pepper. Sprinkle over the vegetables and spread over the nuts. Return to the oven for 15 minutes until golden.
4. Serve straight from the oven.
Share this: