Roasted Chicken Wings Recipe
Lemony chicken wings with succulent flavours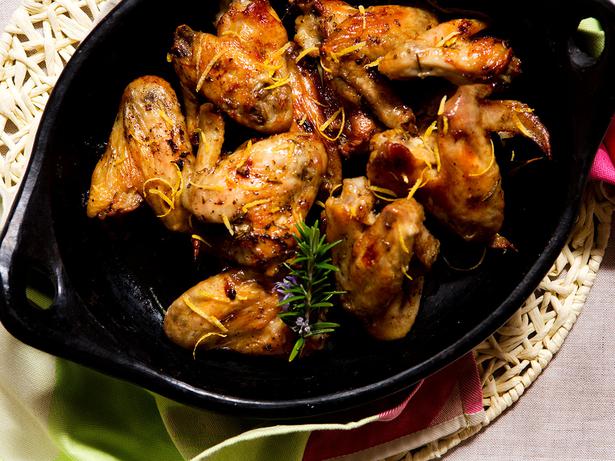 Thursday Aug. 9, 2012
ROASTED CHICKEN WINGS
Serves 4
16-20 chicken wings, depending on size
2 large lemons
4 bay leaves, preferably fresh
2 Tbsp rosemary leaves
1 Tbsp black peppercorns
3 cloves garlic
2 Tbsp olive oil
Flaky sea salt
1. Preheat the oven to 200C. Put the wings into a roasting dish.
2. Zest the lemons and add to the chicken with the juice. Tuck the remains under the chicken with the bay leaves.
3. Scatter over the rosemary. Put the peppercorns into a mortar and smash. Finely chop the garlic and add.
4. Add the olive oil and salt. Use your hands to gently massage all the ingredients into the chicken then roast for approximately 40 minutes or until the pieces are golden and sticky.
Share this:
More Food & Drink / Recipes