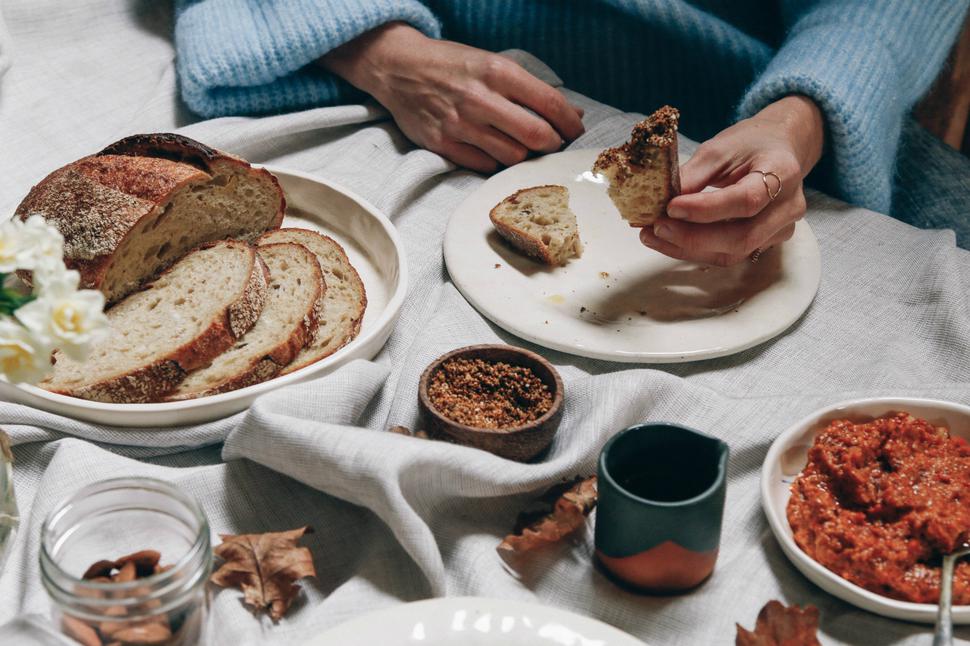 Roasted Hazelnut & Mint Dukkah
Spice up your life with homemade dukkah — the easiest way to elevate just about any dish
Thursday Sept. 13, 2018
Dukkah is an Egyptian spice blend that provides a burst of piercingly bright flavour, and an intriguing crunch when added to dishes. It's quite wonderful sprinkled over grilled eggs, roasted cauliflower, or spooned into silky potato mash to smarten it up. It's also brilliant with a loaf of sourdough bread and a lovely olive oil for dipping.
ROASTED HAZELNUT & MINT DUKKAH RECIPE 
½ cup hazelnuts
¾ cup sesame seeds
¼ cup fennel seeds
4 Tbsp cumin seeds
4 Tbsp coriander seeds
1 Tbsp smoked paprika
1 Tbsp chilli flakes
1 Tbsp pink peppercorns
2 Tbsp dried mint
1 Tbsp sea salt
1. Combine all ingredients in a large skillet over low heat and dry toast, whilst stirring with a wooden spoon until fragrant.
2. Allow to cool, transfer to a food processor and pulse until you have a coarse crumb consistency. Transfer to a medium sized glass jar. Store in the pantry for up to six months.
Share this:
More Food & Drink / Recipes