Rooibos And Cardamom-Infused Banana Smoothie Recipe
A nourishing and naturally-sweetened smoothie with delicate hints of caramel and warming spices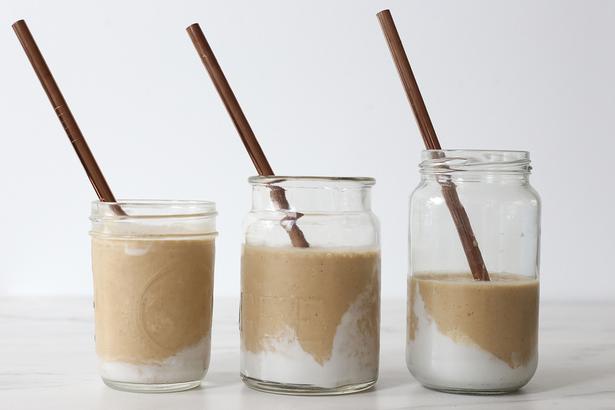 Thursday Oct. 12, 2017
I love rooibos tea, with its soft, soft caramel flavour, and here I've infused it with homemade brazil nut milk to create a replenishing smoothie. Sweetened with banana and a touch of maple, you'll find it's also suggestive of warming, delicate spices. Quite appropriate for this time of year when the weather tends to be rather spontaneous.
ROOIBOS AND CARDAMOM INFUSED BANANA SMOOTHIE RECIPE
Serves 2-3
1½ cups nut milk, or milk of your choice
2 rooibos tea bags
A tiny pinch of cardamom or cinnamon
2 frozen bananas
1 Tbsp pure maple syrup
2 tsp pure vanilla extract
Coconut cream, to serve
1. Place the almond milk or milk of your choice in a small saucepan over medium heat. Warm until steaming, and then remove from the heat. Add the rooibos tea, and allow it to cool completely.
2. Discard the tea bags, and place the cooled milk along with the remaining ingredients in to a blender, and blend until smooth and creamy.
3. To serve pour 2-3 tablespoons coconut cream in the bottom of each glass, and then top with the smoothie to create a pretty marble effect.
Share this:
More Food & Drink / Recipes