Have This Salmon, Couscous & Broccoli Rice Bowl On Repeat
With smoky salmon, salty feta, couscous and Dijon dressing, this easy salad checks all the flavour boxes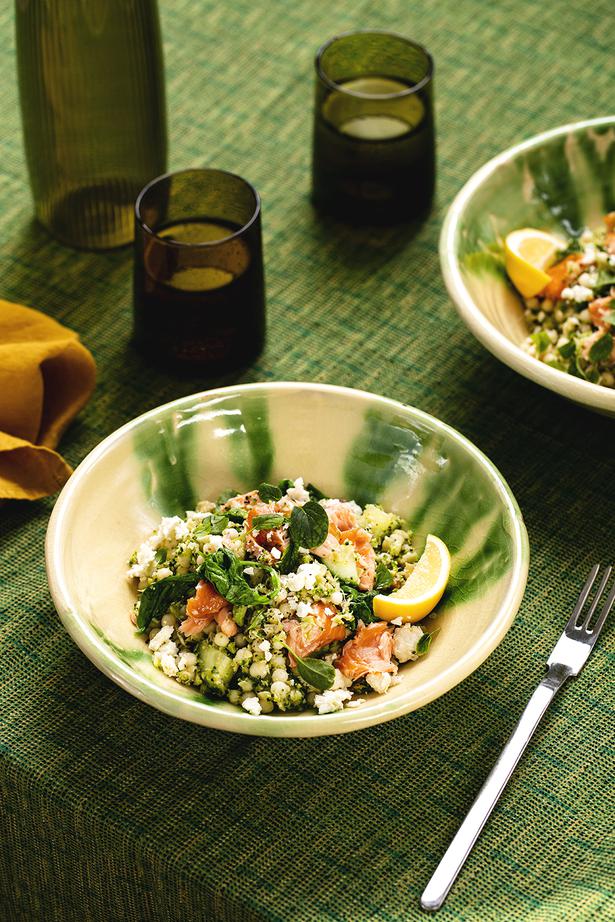 Wednesday May 25, 2022
Eating seasonally is a must when we're seeing the price of fruit and vegetables spike. Broccoli is versatile and this is a great way to either disguise (for the children) or bulk out and add flavour to many dishes.
SALMON, COUSCOUS AND BROCOLLI RICE BOWL RECIPE
Serves 4
1 head broccoli, roughly chopped
1 cup large couscous
2 cups rocket
200g smoked salmon
1 cup cubed cucumber
100g feta, crumbled
Dressing
1 Tbsp Dijon mustard
¼ cup flavourless oil
2 Tbsp white vinegar
2 tsp brown sugar
1. Blend the broccoli in a kitchen processor until it resembles bread crumbs.
2. Cook the couscous as per packet instructions. Drain and toss through the broccoli while hot, along with the rocket leaves. Leave until it is room temperature.
3. Crumble in the salmon, cucumber and feta.
4. For the dressing, combine the mustard, oil, vinegar and sugar, shaking well. Pour over the salad and toss. Serve at room temperature.
Share this: