Salted Caramel Banoffee Tart Recipe
For a sweet treat you can't beat, try this banoffee pie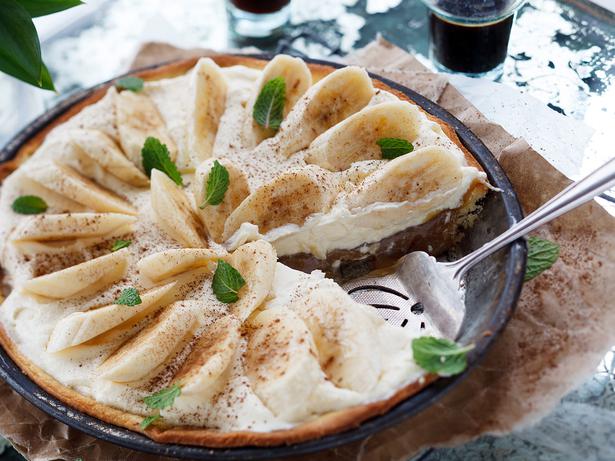 Thursday Oct. 22, 2015
For a sweet treat, you can't beat banoffee pie. This is one American dish I can't decline, with its smooth salted caramel, bananas and cream.

SALTED CARAMEL BANOFFEE TART
Serves 8
• 150g sweet pastry
• 200ml cream, lightly whipped
• 2 medium bananas, sliced
• Sprinkle of cinnamon
Salted Caramel
• 100g butter
• 200g soft brown sugar
• 200ml cream
• 1 tsp salt
• ½ tsp vanilla
1. Preheat an oven to 180C.
2. Line a 22cm pie tin with pastry. Line with baking paper and rice and bake blind for 15 minutes. Remove and cool.
3. To make the salted caramel — In a small pot melt the butter, add the brown sugar, cream and salt. Bring to a steady boil for 8 minutes, add the vanilla then remove from the heat and cool.
4. When the caramel has cooled, spoon into tart base. Refrigerate until needed.
5. Before serving, top the tart with cream and sliced bananas. If it is to sit for a while, squeeze lemon over the bananas before topping with cream.
Share this:
More Food & Drink / Recipes