Meet Sammy Akuthota, The Heart & Soul Of Satya Chai Lounge
Host with the most Sammy Akuthota reflects on the year that's been and highlights what's to come for his beloved Auckland bars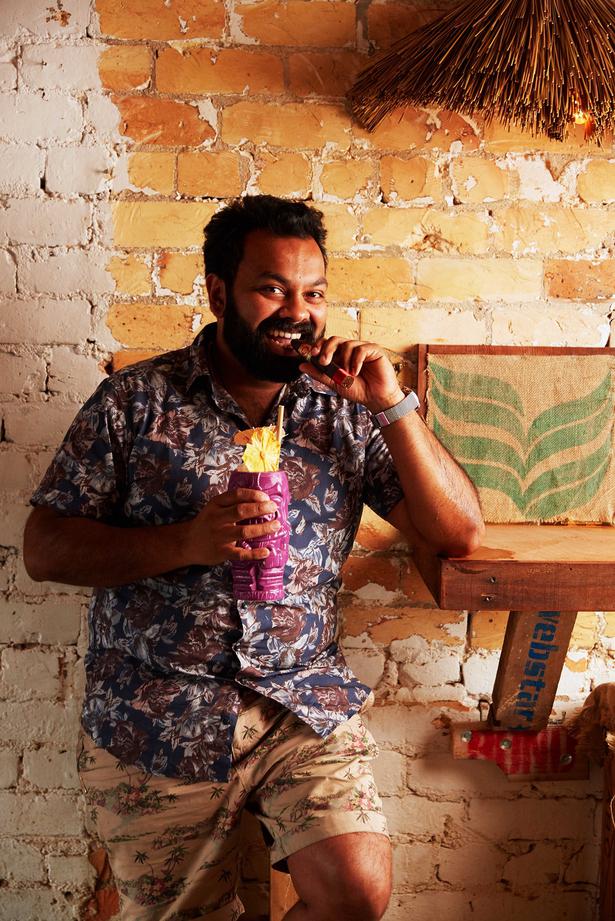 Thursday Dec. 20, 2018
"Im having so much fun," says Sammy Akuthota, reflecting on the year that's been. "I absolutely love food so there's nothing else I would rather be doing right now."
Sammy's hedonistic energy is infused into everything he does — his two Satya Chai Lounges, cocktail bar GG X Flamingo and come summer, a new pop-up in Grey Lynn. It's what makes his bars such a pleasure to be in. "I build places that I would like to hang out in with my friends. If other people love it, that's great."
READ: Where To Find: Auckland's Best Bar Food
The story of how he opened the first Chai Lounge in Sandringham (behind his restaurateur parents' backs) is legendary. They founded the successful Satya chain of South Indian restaurants almost 20 years ago, with Sammy immersed in the family business since he was young.
"As a child you ask, 'why do I have to help out and work when all my friends are playing?'. But now I can't say how important it was growing up in the restaurant, learning how it works. I was surrounded by a very rich Indian culture, which was so precious to me."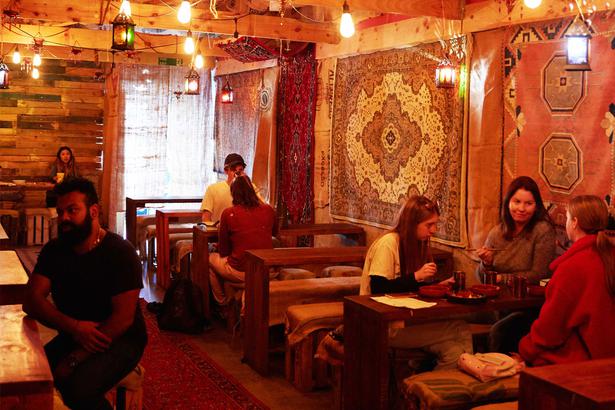 Sammy had always wanted to put his own spin on Indian food and was convinced that serving authentic Indian street food — the type you buy from a street-side hawker and eat standing up — and pairing it with local craft beer would be a hit.
"I wanted to introduce Indian food and culture that isn't really seen in Western society, where Indian food is often thought of as curry, bread, rice and a Kingfisher. I love craft beer, it's an amazing match with Indian food, it's an absolute no-brainer." It was a great idea, but his parents, who don't drink and "don't understand drinking culture", weren't exactly supportive.
READ: Neighbourhood Watch: Where To Eat, Shop & Stop On Karangahape Rd
So he waited until they were overseas and, with a budget of $800, transformed the space alongside their Sandringham restaurant into a chai lounge in 2016, covering the ceiling and walls with recycled coffee sacks, adding plants borrowed from his landscaping buddies and using old beer crates as chairs. He modelled the space on dhabas, rudimentary shacks found on the roadside in India serving great food, and fused this with a Kiwi bach aesthetic. People loved it.
By the time his folks got back, he'd already built up a buzzing client base and, he jokes, he used the family brand name so they couldn't shut it down — it would be a bad look. "They said they would give me two months but when they saw that people were enjoying the food and drinks together, and they weren't getting wasted, they came around."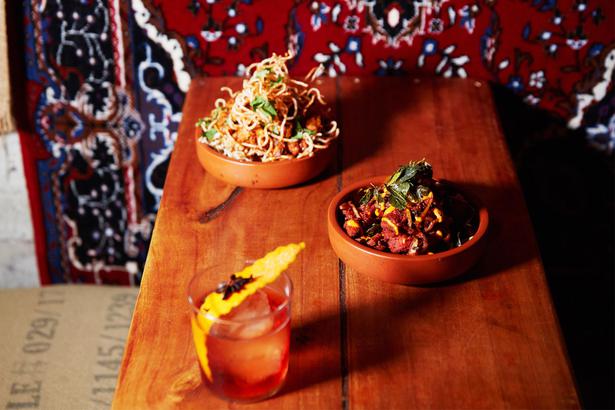 So much so that they handed over the keys to their K Rd restaurant this year, which Sammy turned into a second Satya Chai Lounge. Here, the food is so good it made it into Cuisine's Top 100 restaurants for 2018. Viva's restaurant reviewer Jesse Mulligan effusively described the snacks like Goan-spiced 'kurryage' chicken and cheesy deep-friend paneer "as perfect as it can possibly be".
This summer Sammy will be slinging Indian-style grilled cheese sandwiches and cardamom ice teas at a pop-up on Pollen St, and plans are in the works for a beer garden in 2019, such is his love for beer. His family will host their yearly free Christmas dinner at the Satya restaurants on December 25 for those in need, "to give back to the community that has supported us through the years".
READ: Where to Find Great Indian Curry in Auckland
His highlight of 2018? "Getting to know Auckland's hospitality scene has been really cool. And seeing Auckland grow up. We have an amazing food and drinks scene now compared to five years ago. We're on par with the best cities in the world."
We have Sammy in part to thank for that.
Share this: