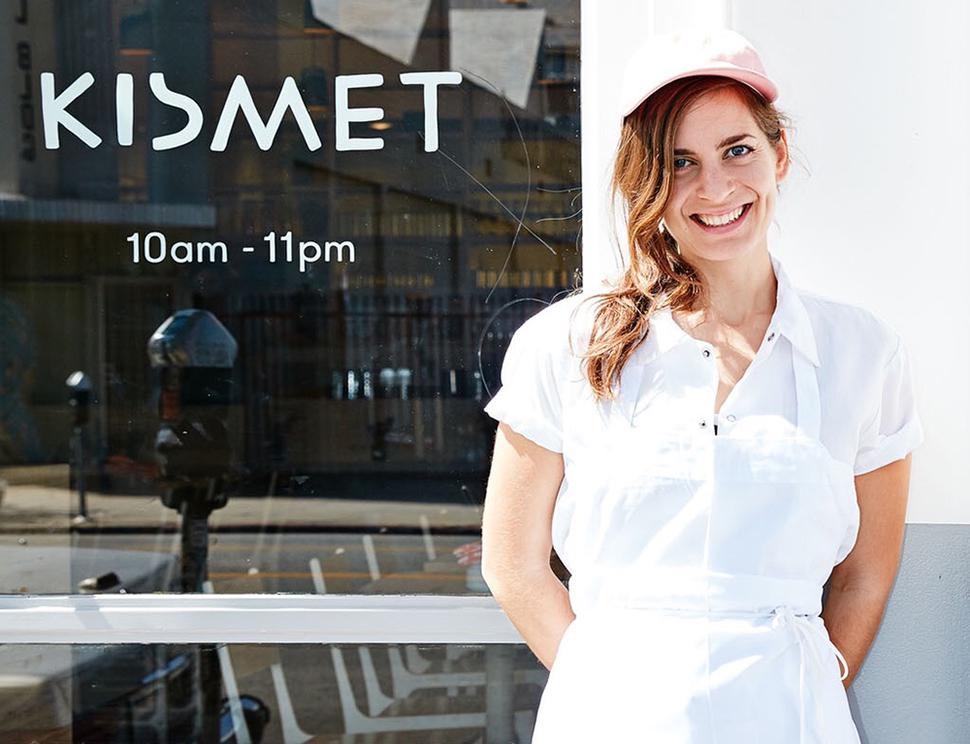 Sara Kramer of Kismet Restaurant Shares Her Top L.A Dining Spots
At the forefront of the SoCal restaurant scene, Sara Kramer brings a taste of L.A to Wellington's Rita this week
Tuesday Aug. 6, 2019
Sara Kramer is the chef and co-owner at Los Angeles hotspot Kismet and Kismet Falafel with Sarah Hymanson. 
A New York native, previous Broadway performer (she was the lead in Mamma Mia!), and a big fan of local, sustainable ingredients — she began her cooking career at Blue Hill at Stone Barns. Later, she worked at Brooklyn restaurants Diner, Marlow and Sons, and Roman's and Reynard. Before relocating to Los Angeles she was the chef at Glasserie for which she won Eater's NYC Chef of the Year award. 
READ: Actor Kalyani Nagarajan Shares Her Top Spots To Eat & Drink In Auckland
Kismet Rotisserie, a casual eat-in and take out sister restaurant, will open later this year on the same street as Kismet. 
• Sara will cook two nights with the team at Wellington's Rita as part of the month-long culinary festival in the capital, Visa Wellington on a Plate. $130 pp. August 6-7 with two sittings at 5.30pm and 8pm. Enquire for tickets by emailing eat@rita.co.nz. For more Visa Wellington on a Plate events, visit Visawoap.com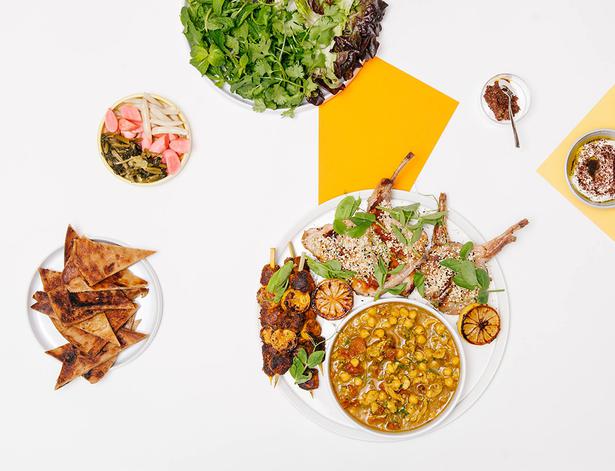 Best food so far in Wellington? 
Sarah Kramer: It's only been a couple of days but I've been to Rita, of course, which was a dream. I also went to Best Ugly Bagels, which I enjoyed, though definitely a different kind of bagel than I've ever had. I've also never had a tamarillo! I just tried it the classic Kiwi way with brown sugar. Pretty cool. 
What can we expect from your dinner at Rita in Wellington?
A menu that reflects the work I do in L.A but with the fantastic New Zealand product that Rita is known for sourcing. You can certainly expect the same stellar hospitality and warmth that Rita usually brings!
What did you grow up eating?
I grew up eating a mix of a lot of things as my mother is Peruvian-Israeli and my father is from New York (The Bronx). I was lucky to have a lot of influences but Middle Eastern food and New York Jewish food feel the most like home to me.  
READ: Cotto's Johnny Price Shares His Top Spots To Eat & Drink In Auckland
Who or what has had the biggest influence on your cooking?
It's hard not to say that my mother has played a large role. But also, I learned so much at my first cooking job — at Blue Hill at Stone Barns, under Dan Barber. It was a real formative education. 
Why did you choose to open a restaurant in Los Angeles?
L.A feels like a place with a lot of possibilities. It especially did for me when I decided to move there about six years ago. It also felt like the right time for me to leave New York. And of course, the year-round availability of excellent produce in L.A was a huge draw.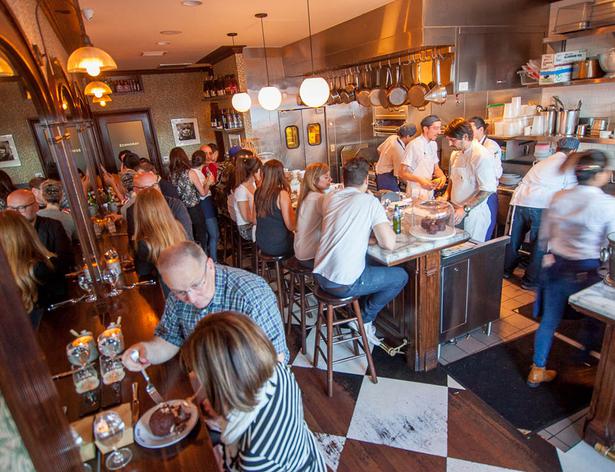 Petit Trois on Highland is a go-to for drinks and something delicious. Photo / Supplied

What was the importance of food during your time in Broadway?
I was always very conscious of the food I consumed, from a health and sustainability perspective, even then. 

What makes a great restaurant?
A restaurant that feels like a cohesive place and experience, where you can feel the individual human touch at play. 

READ: Coffee Pen's Yas & Fumi Hisai Share Their Top Spots In Auckland

What do you cook at home?
Very simple food. Roast chicken. Vegetables. Soup. If I'm feeling ambitious I'll grill over wood outside. I almost always cook with and for other people. For myself, probably even simpler like a salad and toast. Maybe open a can of sardines. 

Where do you eat in L.A on your day off?
There's so much great food in L.A — it's hard to say! There's so much great variety — Thai, Chinese, Vietnamese, Korean, etc etc etc. I recently went to a tiny spot in Glendale called Mini Kabob, it's great every time.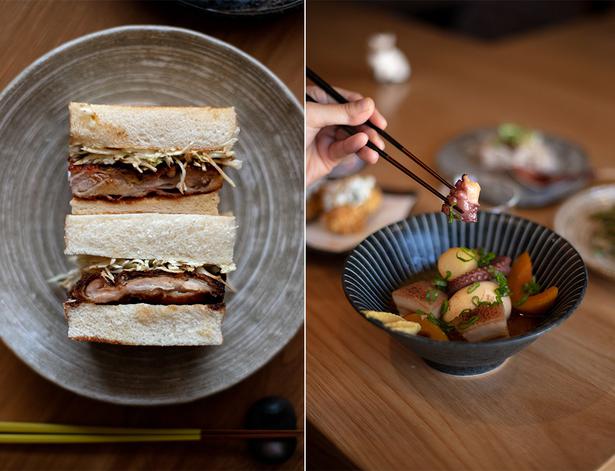 Sara reccomends Ototo - a very charming new sake bar in Echo Park. Photo / Supplied

Where would you take visitors to in L.A.?
- Spicy BBQ for Thai. 
- Golden Deli in San Gabriel Valley for Vietnamese. 
- Petit Trois on Highland for something nicer and always delicious — I love how compact it is. 
- Ototo - a very charming new sake bar in Echo Park. 

An 'only in L.A' experience you would recommend?
The Apple Pan. A very classic L.A burger place. It's very iconic in a super no-frills kind of way. 

The place for cocktails in L.A.?
For the experience, The Dresden. For the drinks, In Sheep's Clothing.
Share this:
More Food & Drink / Features & Profiles