Sarah Meikle on Wellington and Why 2015 is the Year of the BBQ
The Wellington on a Plate festival director shares her food diary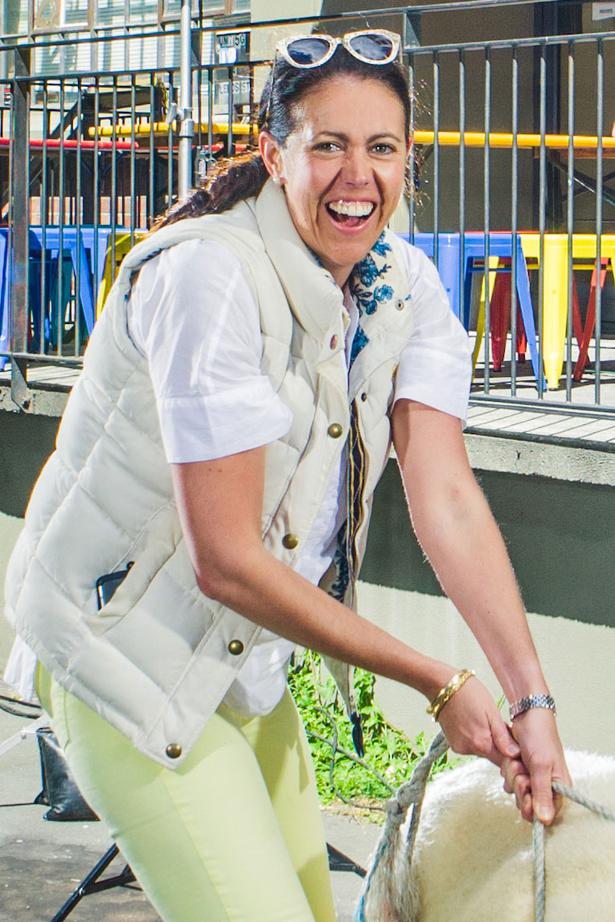 Tuesday Aug. 4, 2015
Since co-founding Visa Wellington on a Plate in 2009, the event has grown to encompass 110 restaurants, 120 festival events under the leadership of Sarah Meikle. Here, she shares some of her best, worst and earliest food experiences.
What's the best meal you've ever eaten?
Oh, I have had so many ''bests'' that it's too hard to choose, but one of my most memorable meals was at a teeny bistro in La Boca in Buenos Aires. I was travelling there for work and was taken out for dinner to a traditional Argentinean barbecue restaurant. The steak I was presented with was about two inches thick, cooked perfectly and it split at the sight of my knife. 
What's the worst meal you've ever eaten?
Well, the meal itself wasn't all bad, just one particular aspect of it. Again, I was away on business in Dubai and I was taken out to an Iranian restaurant for dinner. We were presented with this elaborate Iranian style feast — every imaginable vegetable and meal all laid out beautifully. It was so delicious, until I ate a whole red chilli. I thought it was capsicum. I can still feel the intense burning sensation as it went down my throat. Needless to say, that ended my meal, and I could barely eat for the next few days.
Which country has the best food?
I just love India and Indian food. I have been fortunate enough to travel there extensively and I absolutely adore the food. The sheer variety is incredible, and I'm always wowed by the things that they do to vegetables.
What's the biggest food trend of 2015?
Fried chicken? Korean? Nah, 2015 is the year of barbecue. Think brisket and smoky flavours galore. Delish!
Do you follow food trends?
It's my job to know what's popular, but I also love the places that just do the good stuff really well. Trends can be a bit faddish and the restaurants, here today and gone tomorrow. What I really love seeing is favourite spots continuing to reinvent themselves.
What's your favourite lazy meal?
Eggs on toast. You can't beat perfectly scrambled eggs. My dad's the best at them.
What do you cook when you're trying to impress?
Pork fillets. We have this family recipe. They're impossible to muck up and I have never met a single soul who doesn't like them, and they are even better the next day, cold, for lunch.
What's your earliest memory of food?
I grew up in the US and Australia. I can remember trick or treating as a 3-year-old in the States, but that probably doesn't count. I can also distinctly remember eating Fig Newtons (a type of American biscuit) sitting in my car seat. Whenever I visit the States these days, I always buy a packet.
Where's your local restaurant in Wellington?
There are so many locals to choose from. Right now, I love Havana in Wigan St. The food is out of this world and it's ideal for sharing. Plus, the staff are excellent and it's in a fab location tucked away off Cuba St.
Why did you decided to start Wellington on a Plate?
I started Visa Wellington On a Plate with a colleague. We met over coffee one day in early 2009 and we both had an idea… it turned out that it was the same idea. Luckily, we both worked for organisations that could work together, so it worked well. We put a plan together, convinced our organisations what a great idea we had, and got the industry together. It was a roaring success and we have never looked back.
Why do you think Wellington has become such a foodie destination?
I get asked this a lot and always give the same answer — Wellington's hospitality and culinary industry is just so collaborative. The city's restaurants, bars and producers are all right behind this festival and it really shows. The other factor that makes it work so well is Wellington's compact geography — it takes no time at all to walk around the city and no time at all to get from A to B around the region. We are very lucky.
Share this:
More Food & Drink / Features & Profiles