Sardine and Potato Bake Recipe
Try Angela Casley's warming sardine and potato bake recipe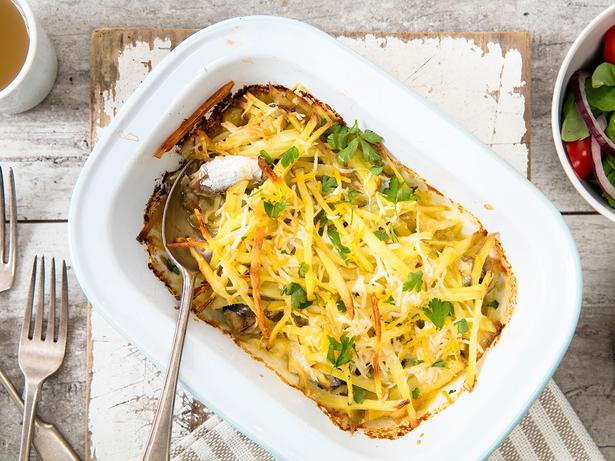 Friday Sept. 30, 2016
You're unlikely to find fresh sardines in New Zealand, so for my sardine and potato bake you'll probably have to use fish from a tin. Sardines and cheese go really well together, and when they're baked with matchstick potatoes, garlic and parmesan they are to die for. For a perfect quick snack, try mashing the sardines on to bread and grilling them with some tasty cheese.
SARDINE AND POTATO BAKE RECIPE
Serves 2
1 onion, sliced
2 cloves garlic, sliced
125g tin sardines
2 large potatoes, cut into matchsticks
½ cup milk
½ cup grated parmesan
Salt and freshly ground pepper
1. Preheat an oven to 180C. Grease the base of an ovenproof dish.
2. Place the sliced onion and garlic in the base. Break the sardines in half and place over the onions. Sprinkle over the matchstick potatoes, pour over the milk, and add the parmesan. Season with salt and pepper. Bake in the oven for 40 minutes until the potatoes are crispy.
3. Serve hot with a side salad or crusty bread.
Share this:
More Food & Drink / Recipes