It's International Sauvignon Blanc day!
Jo Burzynska celebrates this aromatic variety - plus her top picks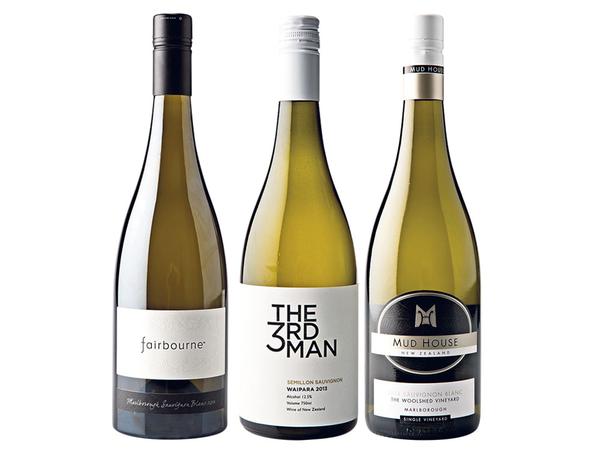 Friday April 24, 2015
Around the world people will be raising a glass to celebrate this aromatic variety that's proved so successful for New Zealand, and sharing their thoughts online.
Given the variety's importance to New Zealand - it makes up over half of our vineyard area and 86 percent of our wine exports - the country will be leading the charge. Festivities kick off here before following the sun around the globe, with tastings and events taking place in Melbourne, Hong Kong, Germany, London, Toronto, and New York, before finishing 43 hours later at Twitter headquarters in San Francisco.
This year marks the sixth annual event, which started out as online initiative in California with a global social media wine tasting hosted by St Supery Winery. It's become a global phenomenon, with restaurants, retailers, consumers and wineries worldwide now participating and contributing to the Twitter conversation by using the hashtag #SauvBlanc.
"Anyone can join the celebration by enjoying a glass of New Zealand Sauvignon Blanc on April 24 and telling the world how good it is," says New Zealand Winegrowers CEO Philip Gregan. 
It's the ultra aromatic and fruit-driven style made for immediate enjoyment that has proved a winning formula for much of our Sauvignon Blancs. However, there's plenty of excitement being generated by a growing number of complex, elegant and longer lived Sauvignons, often hailing from single vineyard sites.
Today's the perfect excuse to try one of these less mainstream styles. Here are three interesting examples that offer something different.

Fairbourne Marlborough Sauvignon Blanc 2013 $30-34.95
While the majority Sauvignons are best enjoyed in the first year of their release, the best can look great with a few years in bottle, such as this stunning example from the 2013 vintage. It's fine and linear, with tones of green herb wrapped around a taut citrus and mineral core, which should likely be looking for good for some years yet. From fairbourne.co.nz

The 3rd Man Waipara Semillon Sauvignon 2013 $21.90
Sauvignon usually flies solo in New Zealand, but in this richly textured Waipara wine from this tiny Sauvignon-focused label, it's joined by Semillon, as seen in the great whites of Bordeaux. Sauvignon provides its fragrant herb and floral elements that are joined by notes fresh lime, with added weight and concentration from the Semillon, which combine to finish on a tight mineral flourish. From Point Wines.

Mud House The Woolshed Marlborough Sauvignon Blanc 2014 $24.99
Most mainstream Sauvignons are blends of grapes from a number of vineyards. However, those getting more serious with their Sauvignons often make their top examples from specific sites, such as this wine sourced from the Woolshed Vineyard that possesses heavier hillside clays for more weight. The result is an elegant example with an underlying power to its purely fruited palate of passion fruit and papaya infused with notes of dried herb and underpinned by a line of zesty grapefuit and mineral. From Countdown, Glengarry, and The Village Winery.
Share this:
More Food & Drink / Wine & Drink