Savoury Palmiers Recipe
Make this tasty treat for mother's day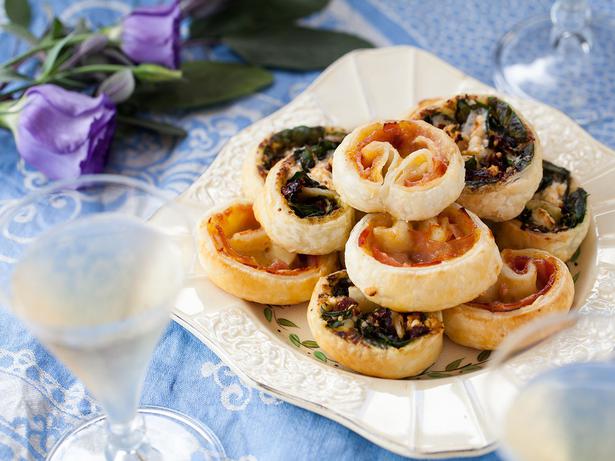 Friday May 6, 2016
Palmiers have to be one of the most versatile ways of using puff pastry, filling them with your favourite flavours. A combination as simple as ham and cheese will keep all ages happy while the sun-dried tomato and pesto will keep Mum happy. They are super-quick and fun to make — perfect to whip up for Mum when she is out for an hour or so. The aromas will fill the house on her return.

SAVOURY PALMIERS RECIPE
Makes 24
• Two 25 x25cm squares of puff pastry
• 1 egg, lightly beaten
Ham and Cheese
• 1 Tbsp apricot chutney
• 150g sliced ham
• ½ cup grated cheese
Sundried Tomato, Feta and Spinach
• 1 Tbsp pesto
• 1 cup spinach leaves
• ½ cup sundried tomatoes, chopped
• 50g feta
1. Preheat an oven to 200C.
2. Lie the pastry squares on a lightly floured bench.
3. Top one with apricot chutney, ham and grated cheese. Top the other with pesto, spinach, sundried tomatoes and crumbled feta.
4. Brush egg around the borders. Roll each piece from one side into the middle, then from the opposite side into the middle. Stick together with a little egg.
5. Brush the top with egg and slice into 10-12 pieces. Place on a baking tray. Repeat with the remaining square.
6. Bake for 15 minutes until puffed and golden.
7. Serve warm.
Share this:
More Food & Drink / Recipes