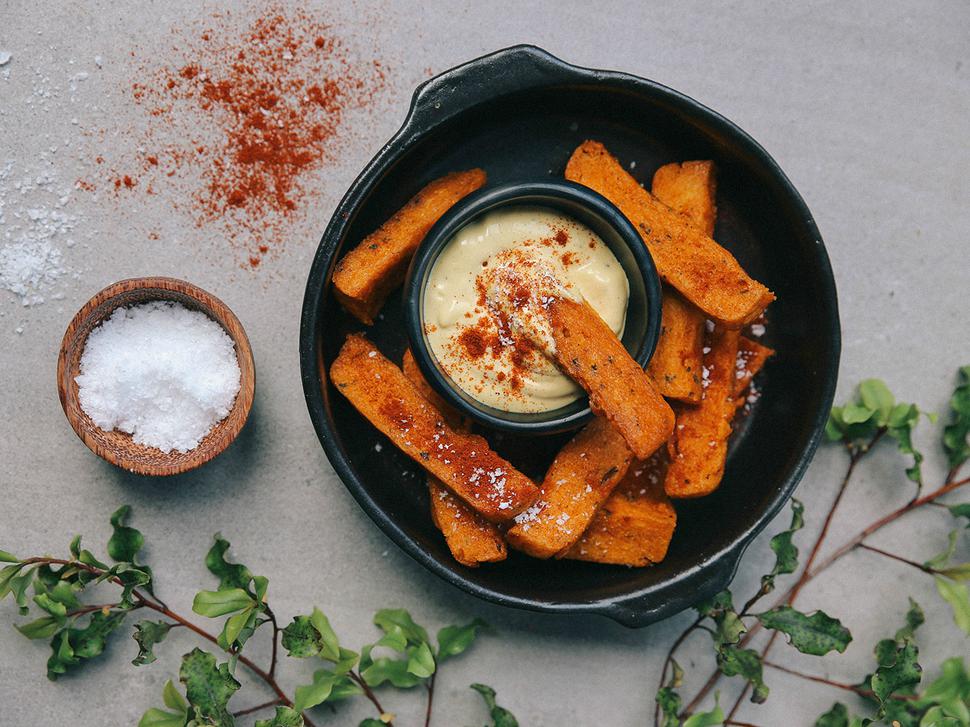 Savoury Party Nibbles
Impress your guests with these dainty bites packed with flavour
Thursday Dec. 28, 2017
Baked Polenta Chips
Polenta chips are dusted with smoked paprika and roasted until crisp and golden. Baking them means less oil is used, and a healthier result. 
Broad Bean Sliders
These vegetarian sliders are the ultimate tapas to serve. Use roasted cherry tomatoes for colour and finish with a dollop of aioli.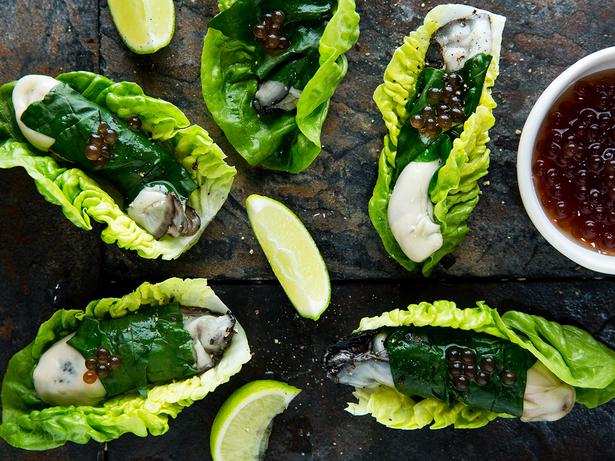 Oysters Wrapped in Spinach
Bring out oysters at a party and you can guarantee they will disappear within seconds - they're always such a hit. 
Mushroom Tarts 
Serve these tarts warm with a small dollop of sour cream on top. You can also make this recipe into a large pie to serve with a salad for lunch or take on a picnic.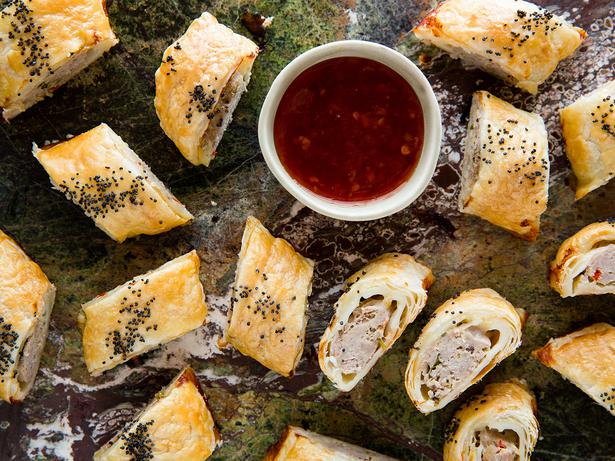 Pork Pastry Rolls
Take a piece of puff pastry and fill it with a tasty, savoury Asian filling. Hand them out to your guests while they are hot and smelling scrummy. 
Prosciutto and Asparagus Cheese Rolls 
For these prosciutto and cheesy rolls, cook the asparagus well so it's soft but hasn't lost its vibrant green colour. These rolls must be served hot while the cheese is oozy.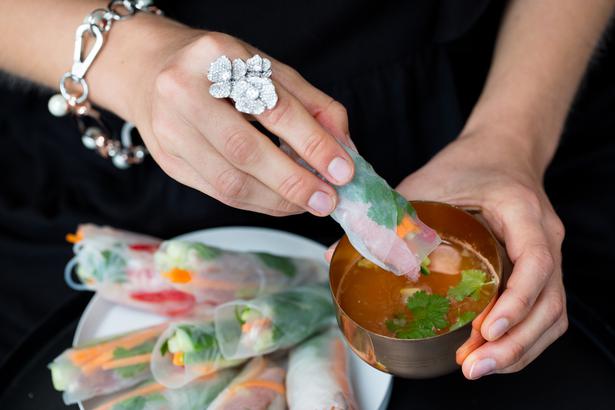 Duck Rice Paper Rolls
People always tuck into these light, fresh rice paper filled rolls. There are endless combinations like teriyaki chicken or smoked duck. Like the dipping sauce, the rolls can all be made and plated up in advance. 
Goat's Cheese Arancini Balls 
These golden arancini balls are perfect for an evening canape. Deep fry the balls of risotto and serve with a deliciously creamy garlic aioli.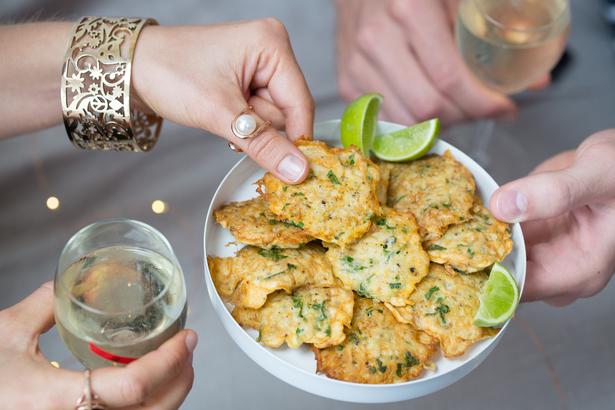 Hardly anyone can resist whitebait fritters, making them the perfect canape. Picture / Babiche Martens

Whitebait Fritters
Mention whitebait fritters and suddenly everyone is in the kitchen eating them straight from the pan with a squeeze of lemon. Make a little go a long way by making them mini-sized. 

Teriyaki Chicken Kebabs 
Try these soy and ginger chicken kebabs for an easy crowd favourite. Teriyaki is a classic Japanese-style sauce of mirin, soy and sesame oil, with added aromatics of garlic and ginger.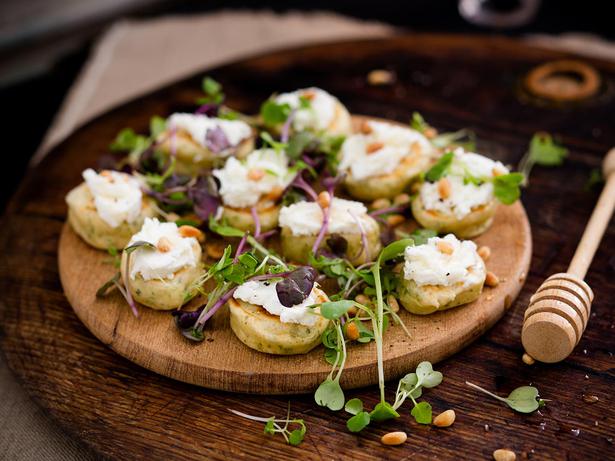 Blini with Goat's Cheese and Honey
Mini pikelets or blini are tasty morsels and can be made in the morning so you simply add your toppings before the first guests arrive. Goat's cheese and honey is a combination that just melts in the mouth.
Pork Noodle Balls
Delicately spiced with chilli, ginger and coriander, these juicy pork mince balls are a winner.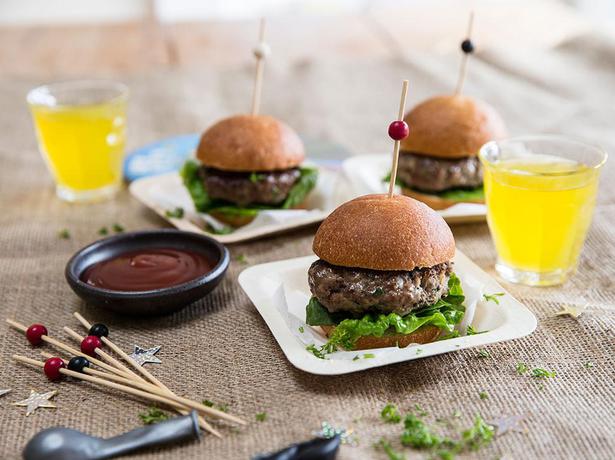 Beef Sliders
These tasty beef sliders are a packed with flavour and easy to throw together. They are a great way to feed a crowd, young or old. 

Prawn and Mushroom Parcels
These prawn and mushroom morsels are fresh with Asian flavours and can be made ahead of time. 
Share this: