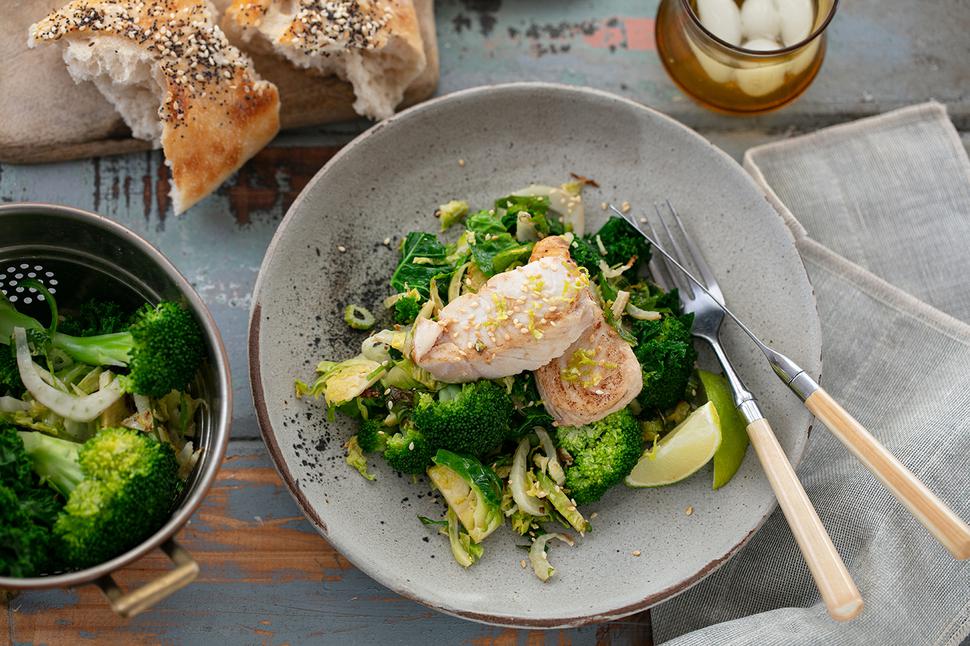 Seared Kingfish With Fresh Greens
This fish dish is deliciously simple — and comes with a pile of zesty vegetables
Friday June 18, 2021
When you are lucky enough to be given some beautiful fresh kingfish, it needs little else to make a perfect meal. A quick pan-fry in butter with a good season of salt and pepper is all the fish needs. I've served it here with a pile of fresh greens.
SEARED KINGFISH WITH GREENS
Serves 4
1 Tbsp olive oil
1 clove grated garlic
Zest and juice of ½ lime
2 Tbsp roughly chopped parsley
Salt and pepper to season
1 head broccoli, chopped
2 cups kale
2 Tbsp butter
500g kingfish medallions, 2cm thick
Lime zest, to serve
1. Place the oil, garlic, lime and parsley in a small bowl. Set aside.
2. Bring a pot of salted water to the boil. Cook the broccoli, adding the kale in the last minute to wilt. Drain well, then place back in the pot and toss through the parsley mixture.
3. Heat a frying pan to a medium-high heat. Melt the butter and cook the fish for 3-4 minutes each side or cooked to your liking.
4. Serve the fish with the greens and top with a little extra lime zest.
Share this: