Seared Scallops with Avocado and Mango Salad Recipe
This summery dish is courtesy of The Cove in Waipu Cove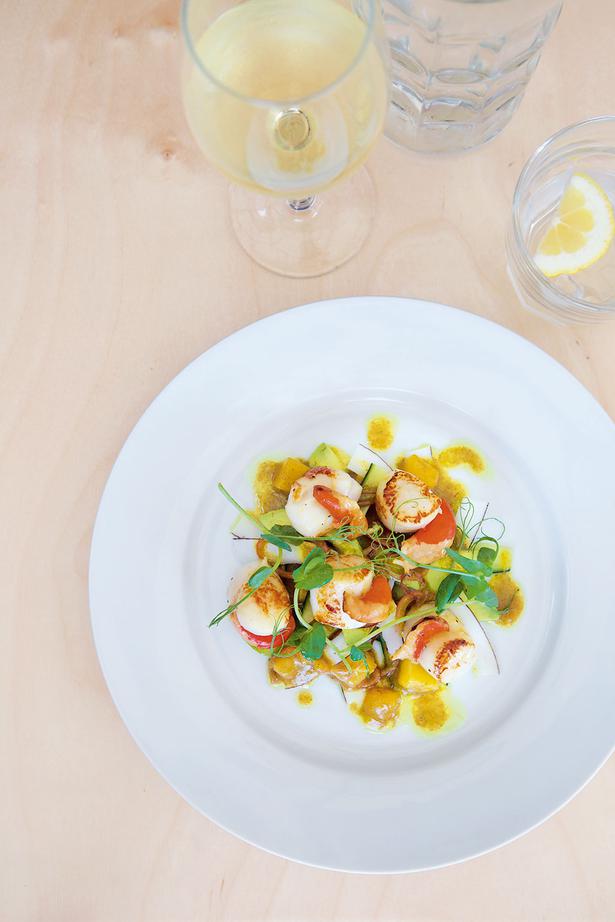 Monday Nov. 2, 2015
This dish is light and summery and is the perfect starter for a dinner party. The dressing reaches its full potential if you make it a day earlier.

SEARED SCALLOPS WITH AVOCADO, FRESH COCONUT AND MANGO SALAD
Serves 4–6
1 fresh coconut
1 telegraph cucumber, seeds removed
2 ripe avocados
400g scallops
a little olive oil
pea feathers
Dressing
1 red onion, peeled and finely sliced into circles
125ml red wine vinegar
1 tsp mild curry powder
1–2 fresh mangoes
25g fresh coriander
375ml canola oil
flaky sea salt and ground pepper to taste
1. To prepare the dressing, combine onion slices and red wine vinegar and leave to stand for at least an hour — this will soften the flavour of the onion while sharpening its colour.
2. Gently toast curry powder in a dry pan to release fragrance, and add to onion.
3. Peel and dice mango flesh, and add to onion.
4. Remove any mango flesh (trimmings) clinging to the stone, and blend this along with the coriander and half the canola oil. Add to onion.
5. Add remaining oil, season with flaky sea salt and ground pepper, then refrigerate overnight.
6. To prepare the salad, tap a large (clean) nail through the eye holes of the coconut and drain off the coconut water. Tap the drained coconut firmly with the hammer, rotating between strikes, to remove the shell. Use a vegetable peeler to achieve long thin slivers of coconut.
7. Slice cucumber into similar-sized slivers as the coconut.
8. Peel and slice avocado.
9. Arrange ingredients on plates in a random fashion.
10. Mix dressing well and spoon over the salad, taking care to get some nice pieces of onion and mango on each plate.
11. To prepare the scallops, remove from the refrigerator 15 minutes before cooking and pat dry with paper towel to remove excess moisture. Just before cooking, season with flaky sea salt and lightly coat with olive oil.
12. Preheat a frying pan to medium-high and sear scallops on both sides to achieve a good caramel colour — do not overcrowd the pan, and do not move the scallops excessively. Once scallops have a good colour, remove to paper towel.
13. Arrange 5–6 scallops on each salad. Scatter a few pea feathers on top, and serve.
• Extract reproduced with permission from New Zealand Café Cookbook by Anna King Shahab, RRP $50. Published by Penguin, out now.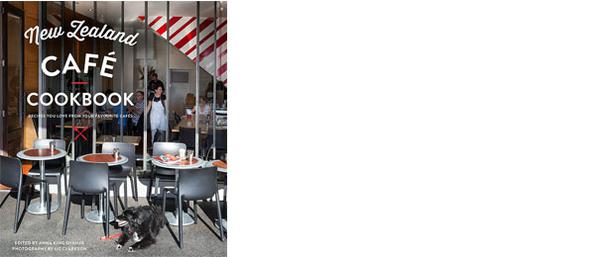 New Zealand Café Cookbook by Anna King Shahab.
Share this:
More Food & Drink / Recipes