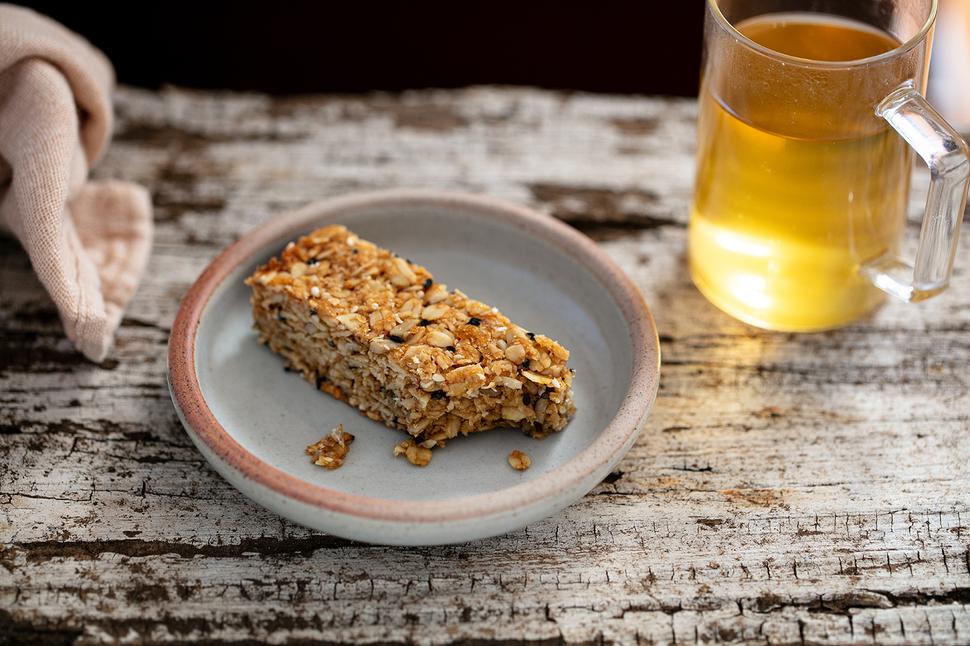 A Chewy, Oaty, Treacle-Sweet Recipe For Sesame Seed Bars
Add dates, nuts or a tablespoon of almond butter to these versatile snack bars
Tuesday March 15, 2022
I will pop a piece (or two) of this slice in my pocket when I am heading out for a long bike ride. It is guaranteed to keep your energy up and tastes delicious at the same time. 
SESAME SEED BARS RECIPE
Makes 16
3 cups rolled oats
½ cup oat bran
½ cup flour
1 tsp ground ginger
½ cup brown sugar
½ cup mixed black and white sesame seeds
200g butter, melted
¼ cup treacle
1. Preheat an oven to 180C. Line a 20cm x 30cm tin with baking paper.
2. Combine the oats, bran, flour, ginger, sugar and seeds in a large bowl.
3. Mix the butter and treacle together, then pour into the dry ingredients. Bake for 25 minutes or until golden. Remove and cool completely before slicing.
Share this: