Shellfish Recipes
From crayfish spaghetti to Josh Emett's squid on a stick, it's always a good time to indulge in a little seafood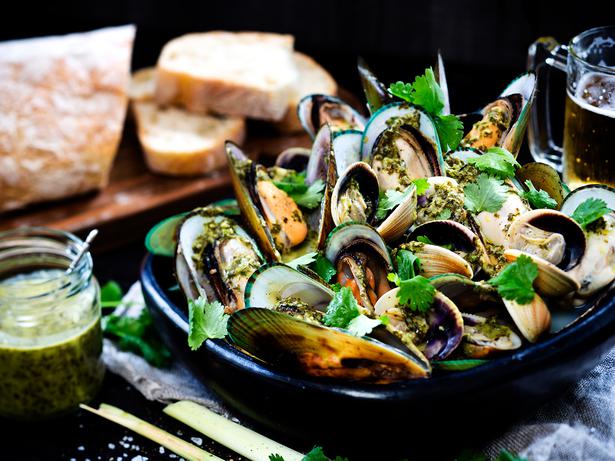 Monday Oct. 2, 2017
Coriander Dressing with Mussels and Cockles
You can't go wrong with this impressive dish as a starter for a large crowd.
Bouillabaisse
A true bouillabaisse takes time to make, starting with a really good stock made from scratch.

Crayfish and Parmesan Spaghetti
Using the very freshest ingredients, and served with the salty, sharp flavour of parmesan, this makes for a sophisticated yet simple dish.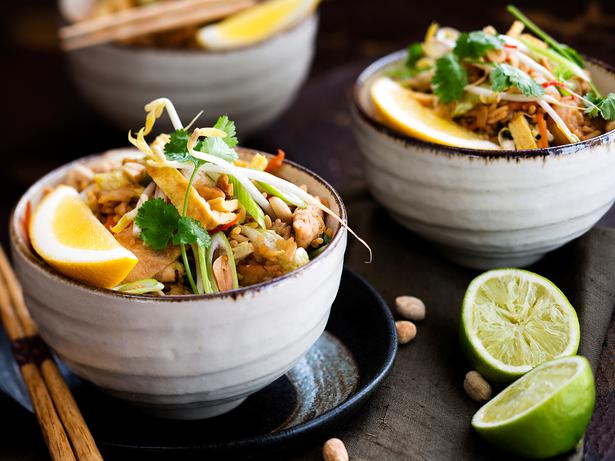 Nasi Goreng
This Indonesian dish is a great midweek meal cooked up in no time at all.
Oysters with Crispy Karengo
When is comes to oysters, simple is best. Here I have just added delicate chardonnay vinegar and crispy karengo flakes.
Mussels, Leeks and Cider
River Cottage Easy's mussels, leeks and cider dish, British chef Hugh Fearnley-Whittingstall says is "really a mussely version of classic leeks vinaigrette".

Crab, Ricotta and Herb Omelettes
If you have the ingredients on hand, this omelette is perfect for a quick and light breakfast.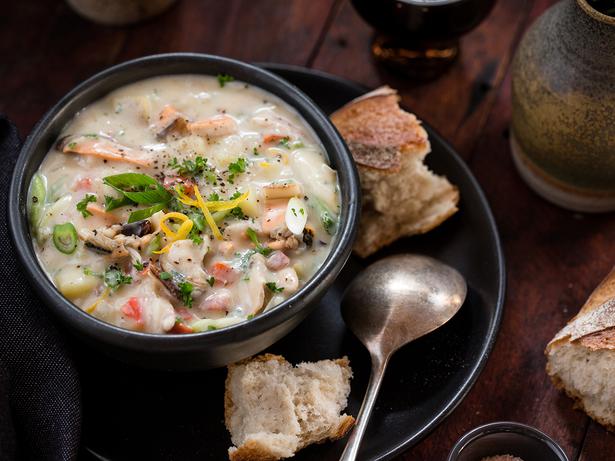 Mussel Soup
A piece of chewy sourdough alongside this warming mussel chowder makes it a meal on its own.

Coconut Milk Soup with Lobster
In this decadent soup, even small amounts of well-chosen spices can yield big, aromatic flavour. 
Prawns with Chinese Cabbage
The dressing for this recipe is also delicious drizzled on coleslaw, chicken kebabs, added to a miso soup or here, in a stir-fry.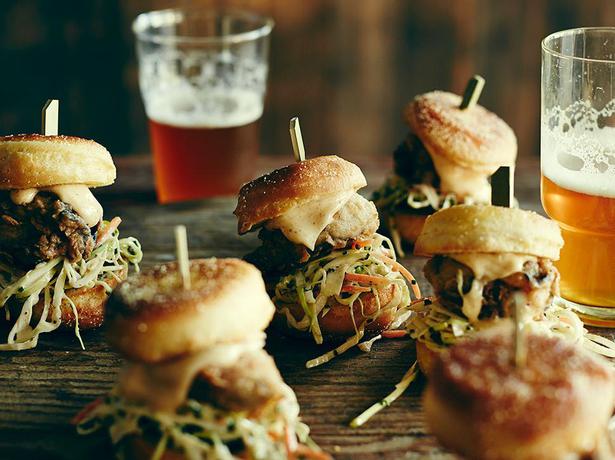 Oyster Po' Boy
Make a start on this recipe the day before serving, as the oysters need a long soak in buttermilk.

Squid Ink Tagliatelle with Paua and Crayfish Bisque
Jay Sherwood of Amisfield shares a luxurious recipe, designed to be savoured both in the preparation and the devouring.

Oven-Baked Scallops
This dish was introduced by S.P.Q.R's chef Giovanni Pisu, who hails from Sardinia. It is a crowd favourite and very simple to make.
Seared Scallops with Avocado and Mango Salad
This dish is light and summery and a wonderful starter for a dinner party.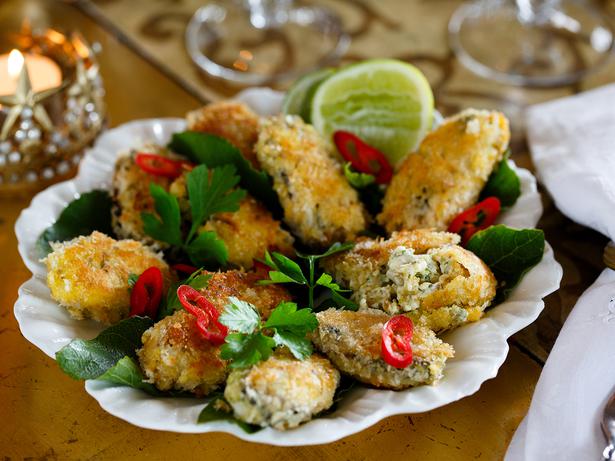 Crumbed Mussels
Begin your evening by serving these decadent stuffed mussels with your pre-dinner drinks.

Asparagus and Scallop Linguine
A warm and comforting linguine dish that's best served with crusty garlic bread.
Squid on a Stick
Elegant, dainty and easy to eat - Josh Emett's squid on a stick is perfect for packing into a hamper and caramelised on the barbecue.

Share this:
More Food & Drink / Recipes